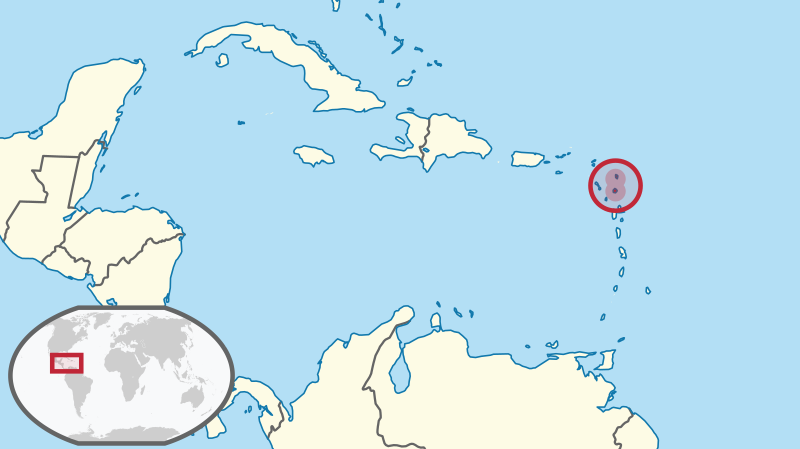 "Antigua's coastline is intricate, with bays and headlands fringed with reefs and shoals." – David Lawrence Niddrie (Britannica)
The largest of the English-speaking Leeward Islands attracts visitors with its mesmerizing beaches of the finest white sand and azure waters. Join the celebrities who have chosen the island as a place for winter homes and neighbor with Oprah Winfrey, Eric Clapton, and many more.
What makes it special?
Antigua's beautiful coasts cradle hundreds of perfect little coves lapped by clear blue water, while the sheltered bays have provided refuge for everyone who seeks it. If you can tear yourself away from that towel, you'll discover that there's a distinct English accent to this island. You'll find it in the bustling capital of St John's, in salty-glamorous English Harbour, and in the historical forts and other vestiges of the colonial past. Yet, Antigua is also quintessential Caribbean, full of candy-colored villages, a rum-infused mellowness and engaging locals who'll greet you with wide smiles.
Key Facts:
Climate – tropical maritime; little seasonal temperature variation
Population (2018) – 96,286
GDP (Per Capita) (2019) – $18,416
Official language – English
Major religions – Christianity (77%), Rastafari, Islam
Ethnic Groups – African (Black) (91%), Multiracial (4.4%), European (White) (1.7%)
Government – parliamentary democracy under a constitutional monarchy; a Commonwealth realm
Currency – East Caribbean Dollar (XCD)
Taxes – Antigua & Barbuda do not levy income tax on individuals.
Residency by Investment:
Any person who has been legally and ordinarily resident in Antigua and Barbuda for a period of no less than four years, or who has been married to an Antiguan Citizen for no less than one year, can make application to the Immigration Department for a resident permit. In addition, the person must not have entered the country illegally, intends to remain in Antigua and Barbuda permanently and has not been convicted of an offence.
Citizenship by investment:
Investment Options:
Option 1 – National Development Fund Contribution or Charitable Donation:
High net worth individuals may choose to make a monetary contribution of US$100,000 to the National Development Fund or an approved charity.
Option 2 – Real Estate Investment:
Applicants may purchase property valued at a minimum of US$400,000 in a preapproved real estate development area. The investment must be maintained for a minimum of five years. Property registration, processing fees and taxes may be paid in addition to the property purchase.
Until 31st October 2020, there is a Limited Time Offer (LTO) – Two (2) applications from related parties can make a joint investment, with each applicant investing a minimum of US $200,000 in order to qualify.
Option 3 – Business Establishment:
Applicants may invest US$1.5 million to establish a business. Two or more applicants may make a joint business investment with an individual threshold of at least US$400,000 and a total investment of at least US$5 million.
Option 4 – University of West Indies Fund:
For an investment of US$150,000, a family of six (6) is eligible to apply for citizenship. The investment amount includes processing and government fees, however customary due diligence fees do apply for each dependent. Dependents can include children below 30 years old and dependent parents over 58 years old. In addition, one member of the family is entitled to a 1-year scholarship at the University of West Indies.
Why it makes sense?
Application processing is done within three to four months.
Inclusion of dependent children under 28 and dependent parents or grandparents over 58.
There is no requirement to travel to Antigua & Barbuda during the application process.
There is no interview, education or managerial experience required.
Visa-free travel to more than 100 countries, including the Schengen zone, the U.K., Hong Kong, Singapore and more.
There is no tax on worldwide income.
To request the most current information regarding this program please contact us below.
To get more information & assistance, please submit the form below and our specialist will get in touch with you at the earliest.