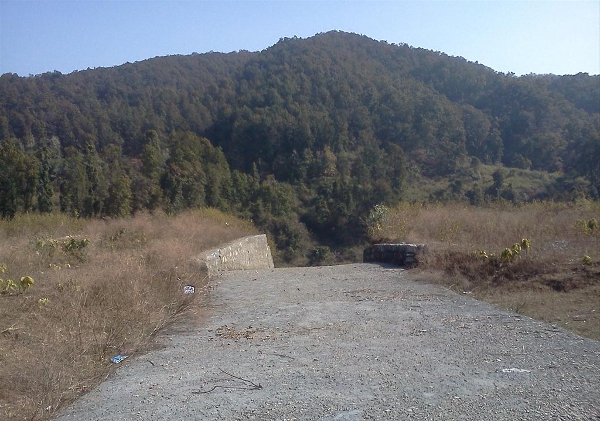 After a couple of my friends bought properties in Dehradun, they suggested that I should also take a look at the city which is about 255 kilometers from Delhi promises to be a good retirement destination. After a little persuasion, I eventually made a trip to the city last week to find out if it was actually a good place for retirees and also if anyone wants to buy a retirement/ second home, what are the options available here.
On my earlier trips to Dehradun it took me around 6 to 7 hours, however with much of the broadening work of the highway completed (except for a patch before Roorkee) it took me just five hours to reach the city. So the marketing point – that the ride from Delhi to Dehradun will be reduced to four-four and half hours once the entire work of the highway is complete – being used by most real estate players of Dehradun to some extent is true.
Now, the areas in the city which are witnessing concentration of developers and other real estate players:
The Clock Tower and Rajpur Road are taken as yardsticks when any developer talks about his development. Rajpur Road is the only major road and the Clock Tower which is also situated on this road is a major landmark which most people are well aware of. So here are the areas which I found developers and real estate agents rooting for to witness high appreciation:
(i) Sahastradhara Road area: This is the No. 1 area where most developments are concentrated. The existing IT Park, plans of a huge mall by Unitech (Great India Place- GIP) and a five star hotel by Prateek Group are the primary reasons for the rise of this area. With huge expanses of land available here, it's predominantly independent house/ villa plots in gated communities that are available for buyers. Prices here vary from INR 7 lakhs for 100 square yards (900 square feet) to INR 24 lakh for 100 square yards depending on the location of the development from the main Sahastradhara Road. While most of the gated communities are about a kilometer or more from this road, stand alone plots on the road are also available for a premium.
Meanwhile, the roads leading to these developments in the area are currently 10 to 15 feet wide, at places where two cars can squeeze pass by. New wider roads are currently on paper and developers are also making this their selling point.
Most of the buyers of plots in gated communities in the area are non-residents of Dehradun and the plots bought are solely investment and will perhaps change hands before it ends up with an owner who would actually be buying to build his home and settle here – the second reason why the area is witnessing good appreciation on one's investment, the first being the advantage of buying a plot with the mountains on the backdrop.
This is mainly because of the aggressive marketing of these developers on the rate of appreciation of land in the area. Having said that buyers of independent plots have started construction in certain areas of Sahastradhara.
(ii) Raipur Road/Auli Village: This is an absolutely new area that is now opening up for investment. It is about 16 kilometers from Rajpur Road. The main reasons for this area coming to fore are talks of all the government offices including the State Assembly building being shifted to Raipur Road. Then there are talks of an international cricket stadium that will be completed in another 5-6 years and new broader roads to be laid. However for the cautious buyer, these are all on paper and nothing is clear now. Dehradun no doubt is the interim capital of the newly formed State and would eventually be shifted to permanent location, but there are also talks of the capital being shifted to Gairsain. So everything currently is on paper and as governments change one can see a lot of changes in policies. However even if we decide to invest here to build your home, you will perhaps have to wait for a couple of years before the area is inhabitable with basic amenities around. As of now, the roads leading to the areas where the developments are located are pretty narrow and only one car can pass through with ease.
I would recommend Raipur Road/ Auli Village to buyers who are not in a hurry to shift here and those on a low budget. Prices of plots are available for INR 5 to 6 lakhs for 100 square yards (900 square feet).
(iii) Dehradun-Shimla Bypass: This area is relatively much developed although the calm and scenic beauty you will find at Sahastradhara Road and Raipur Road will be missing. For buyers who want to buy a plot and start construction immediately, this could be the place. The road is pretty wide and as you drive down the road, say about 13 to 14 kilometers from Saharanpur Road (the road you enter the city from Delhi), the area starts to get a little greener. The only minus I find is that there are certain pocket of congested areas which see traffic jams in the peak hours. Prices of properties on the Dehradun-Shimla Bypass starts at INR 6 lakhs and go up to 14 lakhs for 100 square yards. There are certain gated communities where you can get a 2BHK independent floor built on a 900 square feet for about INR 30 lakhs.
In the next article we will take a look at some of the developments in Dehradun where you can think of investing. Meantime if you plan a trip to the city and want to eat out make sure you visit two places – La Mia Casa Cafe and Black Pepper.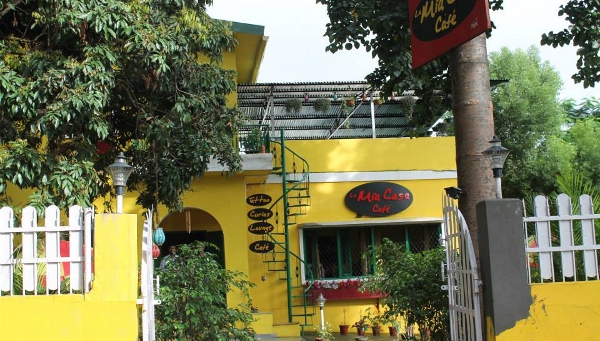 To get more information & assistance, please submit the form below and our specialist will get in touch with you at the earliest.