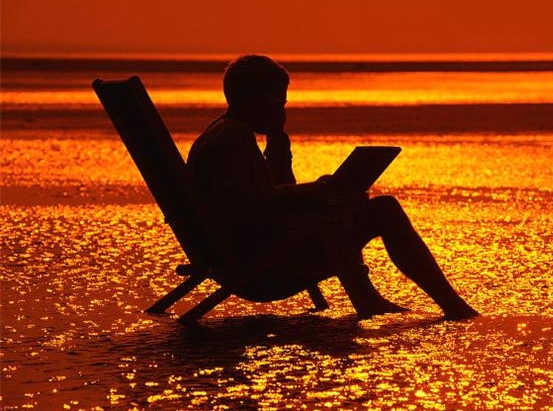 Asia, especially Southeast Asia, owing to its natural beauty, pristine beaches, a favorable climate and relatively low cost of living, is a popular destination for retirees and expatriates for several decades. In addition, the region hosts a blend of old-world tradition and modernity that many find desirable.
For many years, it was only Thailand and Malaysia that topped of the list for retirees with both countries offer attractive visas, several established retirement communities and world class medical care.
While Thailand and Malaysia still remains the top countries for expatriates seeking a more unconventional path to old age, several new countries are now coming to fore attracting expats and retirees with a tropical climate and perhaps most importantly a low cost of living. Perhaps the fact that the cities of Thailand are no longer as cheap as they used to be a decade ago, people are also exploring similar locations, but those that offer a better quality of life at a considerably lesser price tag.
In addition, real estate is leading reason that influences expats' decision to relocate to a particular city. And a couple of emerging countries and their cities are more planned and have some of the best property options that anyone would like to call their home.
So in this article we will take a look at four emerging countries in Asia which must figure in your list of top destinations in the continent to retire:
Sri Lanka: The island country of Sri Lanka today is considered one of the top destinations for expats to retire in Asia. Predominantly, the southern coastal areas, which are also home to some of the beautiful pristine beaches, and the Central Province comprising cities like Kandy have seen a lot of interest from expats. However there are other areas too in the island which are worth considering. Galle, Kandy, Bentota, Ahungalla, Balapitiya and Ambalangoda are the leading cities/ towns that one can look at. The residential properties too – both rental and sale – are also worth a visit. At about USD 1,500 per month or even less life in Sri Lanka is actually very fulfilling. Meanwhile the recent government policies to attract expats to stay longer is another reason to make the island a part of your retirement plan.
Cambodia: The latest in the block is Cambodia. It's proximity to Thailand has always been its advantage. Now with the relaxation of the property buying rules for foreigners, Cambodia has indeed emerged as the foremost alternative to Thailand. Generally Cambodia is a reasonably priced place to live or stay long-term, with the major costs being transport and luxury items. Clothing is also relatively inexpensive in Cambodia, however your choice of items may be quite limited. When it comes to buy a property it really is worthwhile spending some time in the area you are looking at purchasing to get a feel of the costs, particularly with significant price variations between towns and within the urban centers or slightly out of town regions.
Vietnam: Meanwhile, Vietnam, though has some restrictions to foreigners buying property, has a lot to offer to retirees. The climate, untouched locations and relatively low property prices make it a hot destination. If we look at the pros two areas really stand out – already getting to be a mainstream destination and on the tourist map of the world and a large domestic population that is going to make this a magnet for foreign investors. And when you have a property that has been voted by Forbes Magazine as one of the world's top 10, Vietnam should definitely make it to your list, to say the least.
Philippines: Like Thailand and Malaysia, the Philippines also offers a retirement visa scheme aimed at foreign expatriates seeking an affordable retirement destination. Unlike the busy streets of Phuket and Bangkok, places in the Philippines like Cebu City is home to a relaxed, friendly, and decidedly slow-paced way of life that's ideal for most retirees. Like Cebu City, there are many other places in Philippines that offer a relaxed lifestyle, an affordable cost of living (far below that of Phuket and Penang), its year-round warm weather, and a friendly population – the Philippines is home to people that are truly friendly and welcoming.

To get more information & assistance, please submit the form below and our specialist will get in touch with you at the earliest.