Indochina Land, is the real estate division of Indochina Capital Corporation which is among Vietnam's most established foreign investment firms and an innovative leader in its growing financial markets. Indochina Capital manages funds with two distinct strategies – real estate and capital markets. The company's area of operations include real estate, equities, renewable resources, project financing, financial advisory, market entry services, etc.
In this article, however, we will take a look at Indochina Land as a developer and some of its top projects in Vietnam.
As Vietnam's premier real estate development and fund management firm, developing and financing real estate projects covering the full range of property types from multi-family residential and mixed-use commercial developments to hotels, resorts and leisure facilities, Indochina Land has over US$2 billion of projects currently in operation and under development in Vietnam.
The group, well-known for its urban residential developments, and leisure resorts has one of its most prominent developments to its portfolio – The Nam Hai, an all-villa resort near Hoi An, which was recognized by Smart Travel Asia as the "No. 1 Best Leisure Hotel and Resort in Asia" in 2011.
Then are the two new large-scale developments, Hyatt Regency Danang Resort and Spa and Indochina Plaza Hanoi including the Hyatt Regency Danang, which is a $130 million development comprising 200 hotel rooms, 183 condominiums and 27 beachfront villas. Meanwhile, Indochina Plaza Hanoi, the group's premiere development in the capital city, is a $160 million urban mixed-use complex with 390 condominiums, a 18,000 square meter retail podium and an 11-story office tower.
In 2012, Indochina Land recorded strong growth in selling its apartment projects, with total sales of around US$40 million last year. Meanwhile, retail schemes, office projects and resorts and serviced apartment projects of Indochina Land all posted high occupancy rates, with many new contracts signed between the developer and its customers.
Here are some of top developments by Indochina Land:
Indochina Land's Latest offering:
Indochina Land has launched its latest development in HCMC's District 9, work on which will start later this year. The unnamed project will be developed on a total area of about eight hectares and will be located about 200 meters from the city's belt road. It will feature villas with three to four bedrooms covering 193 square meters to 1,000 square meters each.
Pricing: To be declared later
Indochina Riverside Towers:

Featuring 95 condominiums, 6,219 square meters of office space and 4,607 square meters of retail space, Indochina Riverside Towers is a mixed-use development in Danang. Today considered as a major landmark, the development was designed by world-class architects, Gravity Partnership and REAL Architecture, and operated by CBRE, an internationally recognized property manager.
Pricing: USD 204,726 onwards.
Estates at Montgomerie Links:

The Estates at Montgomerie Links featuring 54 golf villas spread along the golf course which is set to become one of Asia's most desirable golf and country club retreats boasts of views of the golf course or the coast line. The villas are a stone's throw from the beach and the villas situated within a gated enclosure offer residents a private and secure community. Villas of Estates at Montgomerie Links also feature partially-covered pools, cleverly-shaded patios and breezy, indoor spaces with ample glass paneling.
Pricing: Starting from USD 500,000.
River Garden: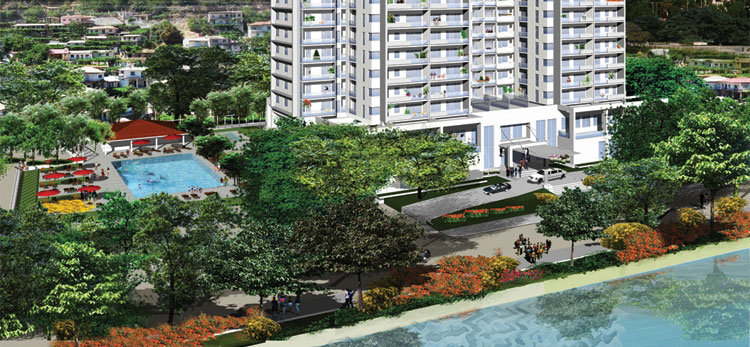 Featuring 212 condominiums River Garden is said to be the first river-view condominium development in Ho Chi Minh City's An Phu in District 2. About 15 minutes drive from downtown the development provides its residents with stunning views of the Saigon River. The development has 2 to 5 BHK condominiums of various sizes with amenities including, a swimming pool, gym, tennis courts, bar-café and restaurant.
Pricing: Starting from USD 502,426.
Saigon Riverside Apartments: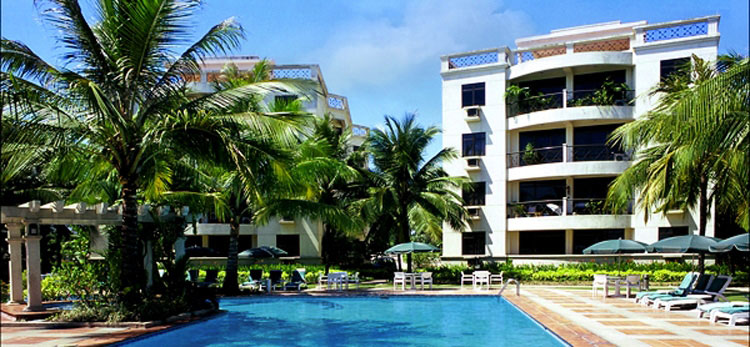 Featuring 152 serviced apartments, the Saigon Riverside Apartments development is situated along the banks of the Saigon River, of An Phu in District 2. The development is about 15 minutes from the center of Ho Chi Minh City. Spread across 4-hectare of land amenities in Saigon Riverside Apartments include a swimming pool, fitness center, tennis courts, bar-café, restaurant, and a mini-mart. These 1 to 5BHK apartments available in various sizes are fully furnished and serviced.
Pricing: From USD 811,922.
These are just a couple of the many projects by Indochina Land. For more information you can contact their sales team at +84439350250, +845113840850, +84839104855, +6565070979 (Singapore) or email them at info@indochinacapital.com
To get more information & assistance on Indochina Land, please submit the form below and our specialist will get in touch with you at the earliest.