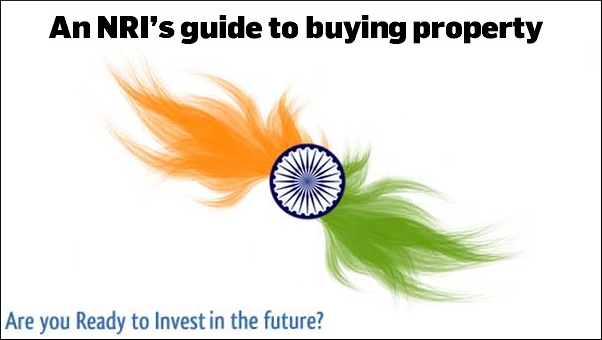 With the Indian rupee depreciating by over 20 percent since the past two years and now hovering around Rs 60 a dollar, the Indian real estate market now offers one of most lucrative investment option for non-resident Indians (NRIs).
While the depreciating rupee may not be the finest of news for local property buyers, for NRIs though, is the weakening rupee providing a good opportunity to park their spare funds in India now? We will try to find out in this article.
Going by what experts in the industry are saying at current rupee levels and sluggish market conditions in many markets that are expected to remain for the next few months, NRIs can possibly benefit substantially from some attractive options available in the Indian property market. And perhaps this is not just the reason why you want to buy a property in India. You may have settled outside the country, but being family oriented as all Indians are, you have a large extended family living in India. And after you retire when you have lot of time in hand to socialize, you start feeling that you should come for a longer duration to meet and spend more time with them. However staying for a longer period at your relative or friends' places don't entice you at all and staying in a hotel means you will be shelling out a huge sum from your post-retirement income.
Moreover even if you have decided to come back to India after you retire you will save a huge sum if you buy now instead of buying at a higher price say 5 to 10 years from now, when you would be retiring – property prices in India has seen a steady increase and there are no signs that they would come down in the future!
So strike the iron when it's hot or in this case when the rupee is at its lowest. Not yet convinced…here's the calculation: You stand to gain from the weak currency as you would receive more rupee funds on conversion which means that you buy the property approximately 10 to 20 percent cheaper in the current scenario.
And if you are wondering if fellow NRIs are actually buying property now, here are some stats of developers:
Girish Shah, Executive Vice-President, marketing & sales, Godrej Properties had recently said that, "with NRIs keen to make payments in advance while the rupee is still weak, we are witnessing a trend towards 100 percent down payment due to the current (forex) scenario."
Meanwhile, most developers in Kerala, which has the one of the largest population of people living in the Middle-East are witnessing more demand from NRIs than from locals. SN Raghuchandran Nair, Managing Director, SI Property, a Kerala-based real estate company put this trend as: "When the rupee was at 42-45 to a dollar, we had 30-40% demand from NRIs. Now with the rupee at 60, the demand is about 50-60%."
But this is a trend not just limited to Kerala. Developers across the country are flooded with renewed interest from abroad. Recently Ajay Chandra, managing director of Unitech told the media that they've "seen a 30-40% increase in enquiries from NRIs in the last one month." Most developers based in the National Capital Region, are seeing a jump in inquiries from NRIs, especially from the Middle-East, Europe, the US and Singapore.
And what it means for a NRI to be buying a property now: Bangalore-based Sobha Developers puts forward a stat that will surely help you if you are thinking on those lines: "Invest in homes now and save Rs. 34 lakhs" – this is just a small calculation of how much you would be saving on account of the rupee depreciation.
Well, and if you are wondering what to buy, take a cue from what other NRIs are getting more discounts for and what type of properties they are buying: "A combination of high-end condos and luxury villas are the most sought after," says Nitesh Shetty, chairman and managing director of Nitesh Estates.
So, I think the article has been able to give you a clear picture on what the rupee depreciation against the dollar means to you if you are looking to buy a property to retire in India in the later part of your life. Just think isn't it a good opportunity to buy a home in today's prices for your tomorrow. Account for the inflation and you will realize that a decade from now you would have saved several lakhs if not more.
To get more information & assistance, please submit the form below and our specialist will get in touch with you at the earliest.