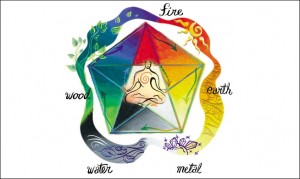 Invariably, the surroundings of your house will have a huge impact on your life, and will contribute to personal and professional success in your family, relationships, business transactions, health, reputation in the community and wealth and prosperity. Your surroundings can nurture the order of your life or overwhelm your progress. Thus as a prospective home buyer making your choice of home a very important that will decide your future. The house is more than just four walls where we eat and sleep, because most of the important moments in our lives take place in our houses.
Ideally when you are looking to purchase a house you consider the tangible and the intangible issue related to the house you have shortlisted or chosen to buy. The tangible issues include its location, size, price and the condition of the property. The intangible issues however include considerations such as how the home is positioned, location on a street, its positioning vis-à-vis other buildings or homes, how the home flows inside, and other factors like whether the former occupants were ill, in financial trouble, etc.
These are the considerations that must be taken into account when you want to assess the feng shui of a home you want to buy. Of course, these are not all of the elements that make up a home with good feng shui, but these are some of the important considerations which can help you in taking a decision.
We are all aware that feng shui is a marriage of art and science and is the key to balancing the elements of the environment of a house with your essential being to create harmony in the flow of energy. By choosing or redesigning your environment you can connect with greater peace and harmony. Feng shui consists of both astronomy and geography. So by definition a home which is said to have good feng shui is an inviting, comforting and a healthy place.
For prospective home buyers who are wondering what to look at to determine when the property he has chosen has good feng shui, here are some tips:
LOCATION: It's not advisable to buy a house that is located at the end of a T-junction. Roads are energy channels and a house in this location will be constantly bombarded with energy, or "Chi", which can cause numerous problems for its inhabitants.
DIRECTION: Find out which is the Southwest and Northwest direction of the property. These are the two most important directions in a home. The Northwest should never have an open flame, such as from a gas stove or fireplace. If there is one there, move on to another house. This is feng shui taboo. To have a home such as this is to invite severe difficulties for the inhabitants of the house.
HOUSE LEVEL: Avoid buying a property with an entrance that is below the level of the street/ road. It is difficult for beneficial Chi to enter this type of building.
DOORS: Check if the front and the back door are in an alignment. It is wise to avoid a house with direct doors alignment. The same feng shui principle, but to a lesser degree, applies to all doors in the house. As a feng shui rule of thumb, no direct door alignment is good, as it creates a strong rush of Chi, thus a loss of good energy.
STAIRCASE: Look if there are any stairs immediately opposite the front door. A staircase in this position allows energy to rush out of the house, negatively impacting new opportunities, health and wealth.
ROOM POSITIONING: The master bedroom should be located in the back half of the house, as this is considered a place of dominance. It is also believed that bedrooms should not be located over open areas, such as a laundry room or garage, nor should bathrooms be located over kitchens or dining areas. If either condition is present, illness may be more common.
BATHROOMS: Bathrooms located in the middle of the house can cause your energy to drain away, leaving you feeling tired and lethargic. So a bathroom in the middle of a house is a must no.
ARROWS: Look for any poison arrows directed at the property. Lampposts, telephone poles, corner of house pointing at the house, hospital, etc. If you still want to go for a property with arrows directed at it, you need to place a mirror in its position so that the arrow is reflected back.
HISTORY OF THE PROPERTY: Try to find out about the property's previous occupants. A death that occurred in the house or previous owners who were unsuccessful in their endeavors may signify poor energy flow. If possible try to find out if there are houses in the neighborhood in disrepair or neighbors that appear unsuccessful, as this may show a lack of positive energy. In addition, find out whether pets or wild animals, such as birds and squirrels, appear healthy.
The very concept of feng shui is based on achieving a harmony between the areas of habitation and the environment. This can be accomplished through the removal of the bad energy and by balancing the five elements of nature: metal, water, wood, fire and water. Balancing these elements in the surroundings of a property is important for creating harmony in one's environment. While the tips mentioned are not binding by any imagination, adhering to them or taking counter steps to ward off the bad elements can lead to a more meaningful future.
To get more information & assistance, please submit the form below and our specialist will get in touch with you at the earliest.