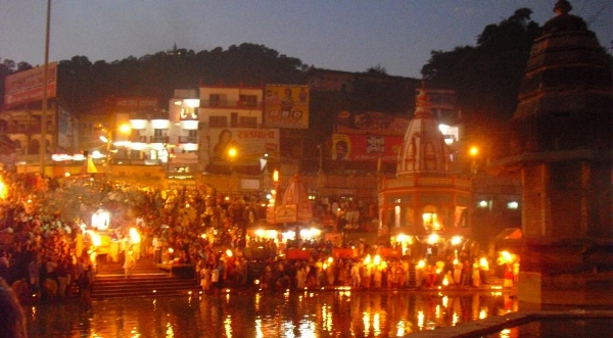 For the last couple of years the real estate market in India has seen a paradigm shift with religious passion and faith emerging as the latest factor pushing the growth of real estate in pilgrimage hotspots.
For instance, Haridwar and Rishikesh two very popular destinations for pilgrims, are witnessing large real estate developments owing to several reasons including, suitable climate, connectivity to Delhi and hill stations like Mussoorie and Ranikhet, and also for being the gateway to the char dham, the four holy Hindu pilgrimage destinations — Badrinath, Kedarnath, Gangotri and Yamunotri.
Two major cities, Dehradun – just 52 kms away, while Delhi is 225 kms away, which is drive of just four hours.
The trend of buyers investing in Haridwar and Rishikesh has led to excellent prospects for not only investors, but also developers, who have lined up construction projects—from studio apartments and two-bedroom houses to independent villas.
With land still available at low prices compared to bigger cities, supported by improved infrastructure, both Haridwar and Rishikesh are seeing a rising demand from buyers and investors looking to combine their spiritual needs with a long-term investment decision.
Why invest in a Haridwar holiday home:
Both cities have witnessed hectic construction activity with several big players entering the market. Apart from being a pilgrimage destination, Haridwar particularly, has a huge industrial belt – another reason which has also fueled the second home property market with young executives coming from other cities of India to work here investing in holiday/ vacation homes. With a huge demand for housing in Haridwar, defaults in giving possession of properties to buyers is negligible compared to several metros, where builders are now witnessing a slump in demand from buyers.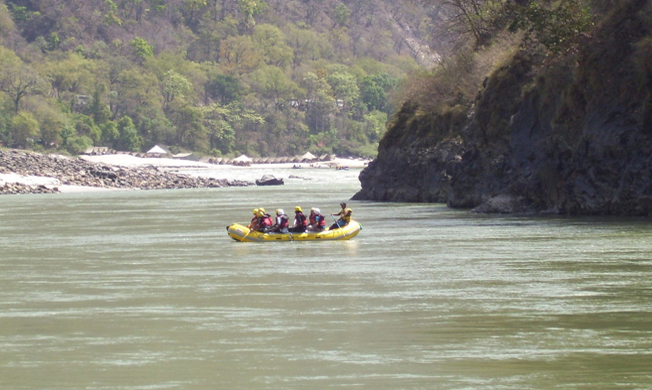 Meanwhile, Rishikesh is also a major hub for adventure sports. The Shivpuri area of Rishikesh is thronged by adventure sports enthusiasts each month. As such, it can be a good destination to invest in a holiday home, which can serve the dual purpose – as being the base for a pilgrimage and also to enjoy adventure sports.
Another reason why both Haridwar and Rishikesh are two ideal destinations to invest is the high rental returns. With a significant floating population, especially during festivals and fairs, the demand for temporary accommodation is high in these cities.
So, one can safely say that from a second home or investment perspective, buying property in Haridwar and Rishikesh makes a lot of sense, because homes in such locations are increasingly gaining preference also as retirement homes and weekend getaways for the spiritually minded.
Options of holiday homes in Haridwar, Rishikesh to choose from:
Buyers wanting to invest in a second/ vacation home in Haridwar and Rishikesh can choose from cottages, one and two-bedroom furnished apartments that developers are currently offering.
The criteria for a second home property for both Haridwar and Rishikesh are quite different from other holiday home destinations. Here buyers should look at proximity to the religious places like Har-ki-pauri, Mansa Devi Temple, Laxman Juhla, Tapovan, or Triveni Ghat.
Since buyers will ideally be visiting their property only for a short period of time every year, they should look to buy in a gated community with a good security mechanism in place.
What experts say about holiday homes in Haridwar and Rishikesh:
According to real estate consultancy Jones Lang LaSalle Meghraj (JLLM): "…there are some options which have traditionally been of interest to investors and buyers. The places traditionally of interest to investors and buyers who are driven by religious sentiments include Shirdi, Pota, Haridwar, Putapatti (between Bangalore and Hyderabad), Trimbakeshwar near Nasik, Rishikesh, Brindavan near Dwarka, Haridwar and Madurai and Bhubaneshwar."
To get more information & assistance, please submit the form below and our specialist will get in touch with you at the earliest.