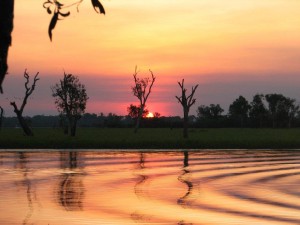 From north to south, the middle of Australia is home to significant industrial investment, from mining in South Australia to gas and oil in the Northern Territory. This is driving both jobs and demand for property in some key regions. Fortunately, the region is also home to some beautiful holiday destinations, not to mention some of Australia's most iconic landmarks, that also have potential for future growth.
Eyre Peninsula:
West of Adelaide, the Eyre Peninsula is where the outback meets the sea, which makes it a fascinating place for tourists to visit. With red dust, crystal blue oceans and access to great wildlife, the Eyre Peninsula is one of Australia's most under-rated tourist destinations.
One of its largest growth towns is Whyalla, which has long been considered an ugly duckling from a property perspective, but development is rapidly changing this old steel town. With recent residential developments such as the Ocean Eyre Estate there is growth in stock and people looking to rent here.
Significant Investments in mining, including iron ore and uranium are being made in this region. Whilst it has had a blow with a major dam project being put on hold, there are still growth opportunities in this mining town. The town is also benefiting from infrastructure development with hospitals and retail complexes now being surrounded by new apartment developments. With both new and established property available, there is no shortage of choice in Whyalla. A four bedroom home in a new estate can be picked up for $430,000, whilst an established property can be found for as little as $220,000.
Fleurieu Peninsula:
As far as holiday destinations go, it is hard to look past the Fleurieu Peninsula. With miles of stunning coastline, whale watching and only a short drive to some of the best wine regions in Australia, there is something for everyone here. The seaside town of Middleton is one of the more popular holiday home destinations, and there are a wide range of properties to suit most budgets here. For those who want an unadulterated view of the sea, you can purchase the house of your dreams for over $1 million, but there are still also some great properties to be found for under $300,000.
Another popular weekend spot slightly inland is Mclaren Vale. This wine region is currently considered to be a good alternative for those who are finding the Barossa Valley too expensive or crowded. The region has plenty of bed and breakfasts for weekend visitors, and there are properties available for those who would prefer to settle in this region. A home can be found from $350,000, but a significantly larger investment will be required if you would also like to plant a few vines.
Clare Valley:

Less than two hours from Adelaide, the Clare Valley is close enough to commute to the capital city, but far enough away to really unwind. It is fast becoming a popular weekend destination for those who want to sample great wine or get close to nature, with plenty of great bush-walking and cycle trails. This makes it both a great holiday destination and a good alternative for those working in Adelaide, who would prefer to live closer to nature.
Property prices are still reasonable in the area, with it possible to find a home for less than $200,000. With rentals starting at about $150 per night, there is also potential for good returns.
Top End:
Darwin may be small for a capital city, but this means it doesn't take too much to kick start its economy. Huge investments are currently being made in this region, such as the multi-billion dollar Inpex Ichthys LNG Project, which means the top end of Australia is booming. Small business investment in the Northern Territory is also on the rise, and along with it, the demand for quality rental properties. This makes it a great time to look at investing in the top end of Australia.
With its relaxed atmosphere, tropical climate and proximity to some of Australia's best wilderness regions, such as Kakadu, Darwin is also a lovely place to spend a few weeks or months of the year. With house prices rising, it is best to get in quick to take advantage of capital growth. A 2 to 3 bedroom apartment in a complex with sea views can be purchased for just under $500,000 and rented to holiday makers for between $260 to $350 per night.
South Australia and the Northern Territory have growing economies and also some beautiful holiday destinations, from the sea to the dusty outback. Whilst many overlook this region for a holiday home, there is certainly potential to make lucrative investments that you can also enjoy for your years to come. If you want to try before you buy, why not spend a few weeks in a holiday home there first to see if you like the area.
You can find some great places to stay on this link.

To get more information & assistance, please submit the form below and our specialist will get in touch with you at the earliest.