[wzslider]With a sizeable number of real estate websites in the Indian property market, it can really be confusing for the end user on which property listing website can give him the best results or services.
After our reviews of the 99acres.com and the magicbricks.com websites, this time we are reviewing the indiaproperty.com website, which again like the 99acres.com and the magicbricks.com websites claims to be the 'No. 1 property – real estate site'.
Here's what we found:
1. It gives the same feeling like any other property listing website…the indiaproperty.com website is primarily for developers/ builders to showcase their properties, rather than to help the end user find a property of his choice. The rest of the properties are those posted by property agents.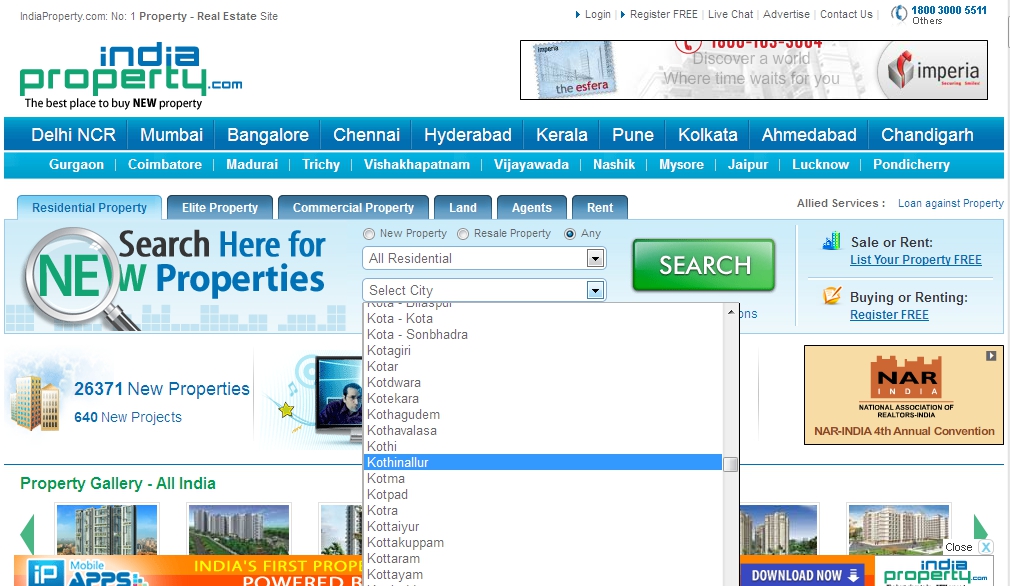 2. The search option for end users who want to search properties to buy or rent is very basic. From the search on the homepage there is no option to add the locality name of your choice and if you want to buy a property in Karjat or Alibaug, you end up scrolling the entire list of cities. Only when you click on the 'More search options' link it gives you the option to choose the localities of your choice. However, here again you have to scroll a long list of the options. Can't it be as easy as: I know the name of the locality, I write it in the text area and hit the search button!

3. The homepage of website has a lengthy list of projects. All these are listings of the projects offered by developers. There were hardly any listings posted by an owner. Moreover the homepage was so lengthy that I got tired midway and thought would ask an indiaproperty.com representative instead, through their chat. Because there were no owner-listed properties on sale from the locality of my choice, the representative, instead asked me to register and post my requirement.
4. After I registered with indiaproperty.com website, I have no doubt received a couple of emailers on new projects. But what surprised me is that I keep getting emailers on matrimonial alliances too, because the bharatmatrimony.com website is a sister company of indiaproperty.com!! Irritating isn't it?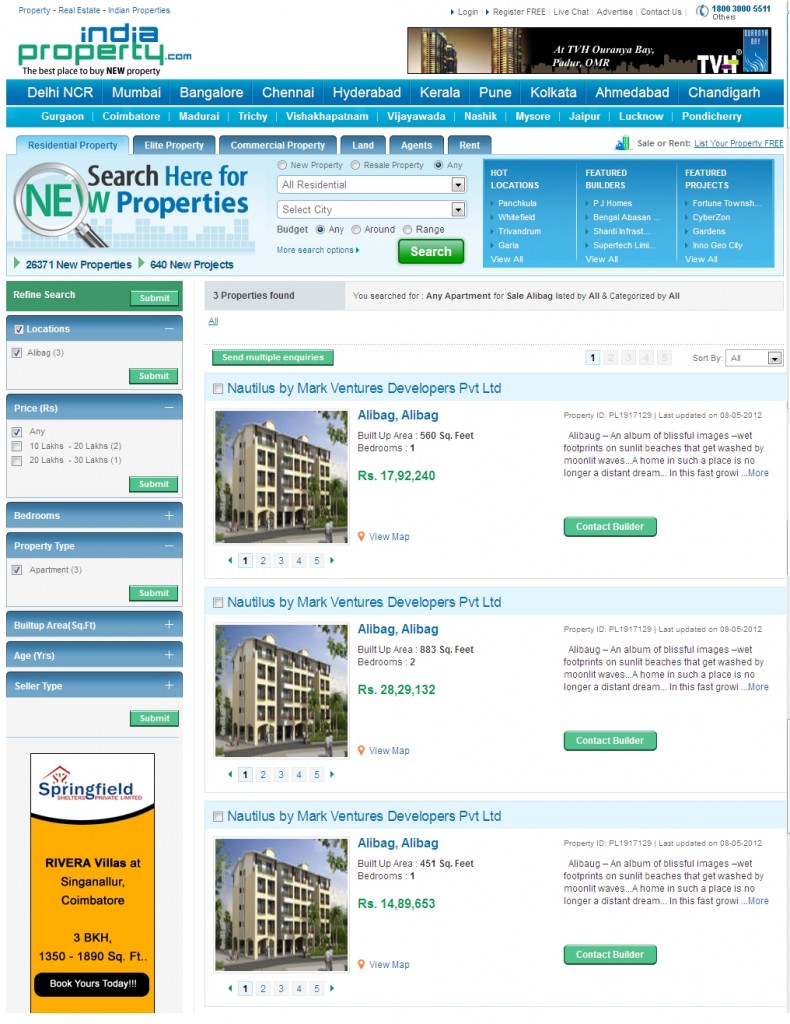 5. Back to the website, because they mostly have properties posted by developers, don't be surprised if all the search results are from the same developer/ builder. I tried search for an apartment in Lonavala and there were three search results from the same developer. And when I used the advanced search to search for all residential properties for sale in Lonavala, I got several results, some posted by developers and the rest by property agents. None from an individual seller…disappointing, I would say!!!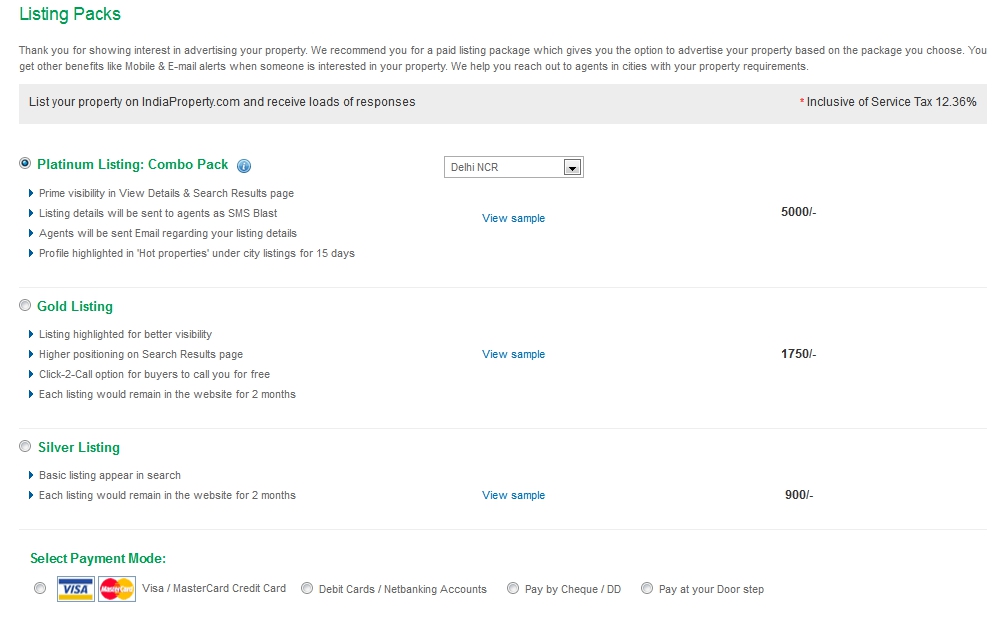 To get more information & assistance, please submit the form below and our specialist will get in touch with you at the earliest.