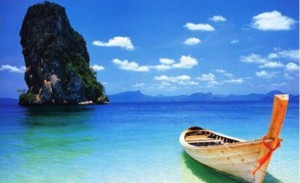 A recent media report says that there was a glimmer of hope that land leases for private homes, currently limited to 30 years, may be extended to 50 or 60 years
The media report published in Phuket's premier news daily, The Phuket News, quoted a lawyer whose company has been working on proposals that outline how the changes might be made.
Speaking at a property seminar organised by the Two Villas Group, Desmond Hughes, of Limcharoen Hughes & Glanville recently, he was quoted by the daily as saying that the drive for changes in the law to allow longer leases was being pushed by the Joint Foreign Chambers of Commerce.
He explained that there were two possible routes to change. The easier one would be to apply to land for private homes the rules that currently apply to industrial land, on which leases of up to 50 years are allowed.
The second would be to take the current 30-year leases and allow an extension of a further 30 years to be registered with the Land Office and enforced, resulting in a 60-year lease.
"The drafting of changes is now before the Government for discussion," Mr Hughes told the daily. "There is positive sentiment there for change."
He said there was also "receptive sentiment" from the Government for changes to foreign quotas in condo developments. "In Bangkok, there is no need for an increase," he explained, because the vast majority of condos are bought by Thais.
Instead, the Government has shown "receptive sentiment" for special zones, such as Phuket and Samui where an increase in the foreign quota might be applied.
"This would be beneficial not only for foreign buyers but also for Thai developers."
Limcharoen Hughes & Glanville is also drafting a white paper for legislation to regulate the timeshare industry. "The prediction for implementation is that this Government will be quicker than the old one," the report quoted Mr. Hughes.
To get more information & assistance, please submit the form below and our specialist will get in touch with you at the earliest.