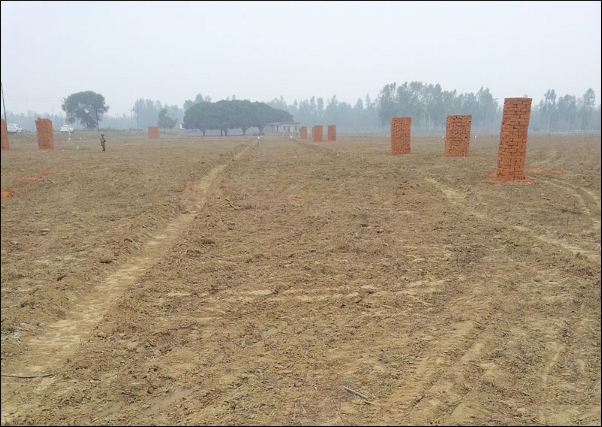 In our earlier articles we had reviewed some of the best holiday home properties in Haridwar. The city with is about four hours drive from Delhi and is well connected by both road and rail has been a leading holiday home destination in the north of the country, owing to its significance in the Hindu pilgrimage circuit and also its proximity to its twin city of Rishikesh, which apart from being a pilgrimage seat is a major adventure sport destination. With the railhead commencing in Haridwar, the city's easy access from major metros makes it a leading holiday home destination for both pilgrims and adventure sport enthusiasts. And that's not all! The government also provides tax incentives to industries to establish plants here. Haridwar owing to the availability of a wide range or flora is a major ayurvedic medicine manufacturing hotbed with several companies setting up their plats here. Because of this the city sees a lot of business travelers who mix pleasure with business, coming to Haridwar with their families.
All these factors combined, Haridwar over the years has witnessed the mushrooming of some of the good gated communities – mostly apartment complexes, but some offering villa plots and villas nevertheless. Considered as a holy city, don't be surprised that most of the developments here named after the Gods and Goddesses, a marketing gimmick that developers have resort to keeping the sanctity of the place!
In this article we will take n overview of one such development offering plots for villas along with several common facilities/ amenities. The Laxmi Enclave is a independent villa project and will feature a total of 300 villas of different plot sizes from 100 square yards (900 square feet) to 300 square yards (1800 square feet).
Speaking to Holiday Home Times, Manish Kumar Garg from Casa Dreams said that the entire development is being built in a total area of 25 acres. "The development has been approved by the Uttarakhand government and necessary documentations have been done. The plotting of Laxmi Enclave is complete and water supply and electricity connections to the individual plots are readily available," he said.
About the Developer:
Casa Dreams Estate have been in the real estate sector for some time now and has several developments across North India to their portfolio including an apartment complex at Greater Noida.
Why Laxmi Enclave, Haridwar:
First of all we are offering affordable homes with the best surroundings you will ever find in Haridwar. The site is well connected with a new highway coming just a couple of meters from it and in just a few minutes of driving you will get every possible thing right from the shopping center to the places of religious significance, Garg told Holiday Home Times.
Meanwhile the development when complete will be a very well planned township with several amenities and facilities available for residents to lead a comfortable life.

Pricing:
Plots in Laxmi Enclave are available for INR 545 per square feet. The developer has a team of contractors who will independently build the villas for the owners at an approximate cost of INR 800 per square feet.
Payment terms:
Casa Dreams is offering easy payment terms for buyers to choose from. "While we are offering a 5 percent discount on down payment, buyers can pay in installments which need to be completed in a period of 3 months. One can also avail easy home loans from leading banks and financial institution," Garg said.
The two payment plans offered by the developer are:
| | |
| --- | --- |
| Time Link Plan= 545 /Sq Ft. | |
| | |
| AT THE TIME OF BOOKING | 25% |
| ON 1st MONTH OF BOOKING | 25% |
| ON 2nd MONTH OF BOOKING | 25% 50%(PLC Development) Charges |
| ON 3rd MONTH OF BOOKING | 25% 50%(PLC Development) Charges |
| | |
| Easy Payment Plan = 595/Sq. Ft. | |
| | |
| AT THE TIME OF BOOKING | 25% |
| ON 1st MONTH OF BOOKING | 15% |
| ON 2nd MONTH OF BOOKING | 15% |
| ON 3rd MONTH OF BOOKING | 15% 50% PLC Charges. |
| ON 4th MONTH OF BOOKING | 10% 50% Development Charges. |
| ON 5th MONTH OF BOOKING | 10% 50% PLC Charges. |
| ON 6th MONTH OF BOOKING | 10% 50% Development Charges. |
| | |
| Development charges = 25/Sq ft. | Corner charge=50/Sq ft. |
Contact:
For more information once can contact Manish Kumar Garg at +91-9811295212 or email him at info@casadreams.com

To get more information & assistance on Esmeralda Row Houses, please submit the form below and our specialist will get in touch with you at the earliest.