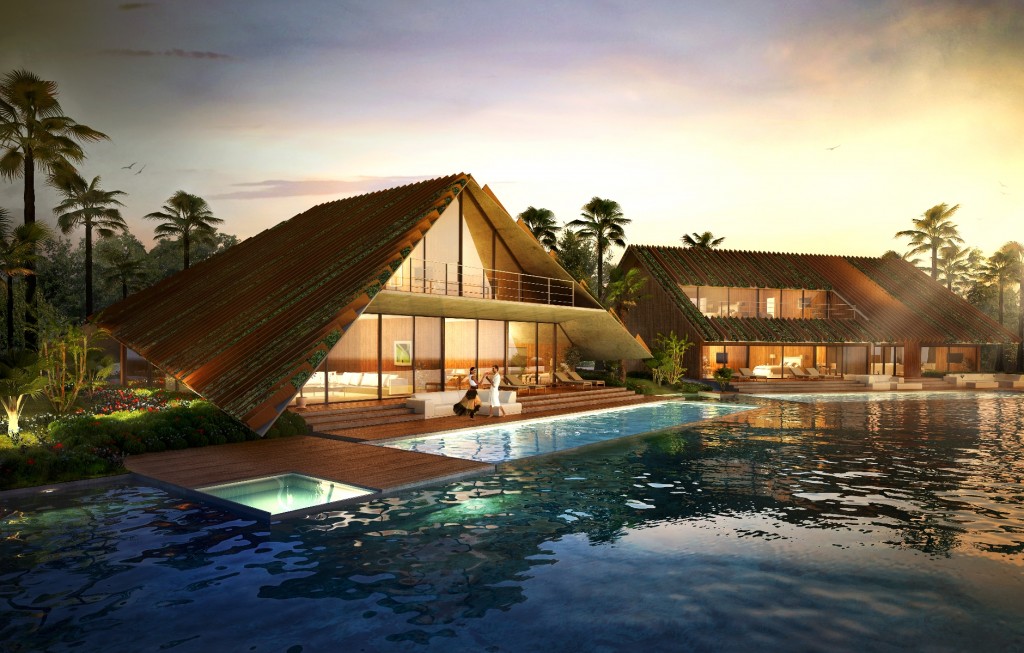 Located in Hua Hin, Thailand-based developer, Pace Development Corporation Plc., has recently unveiled its latest project, MahaSamutr comprising approximately 90 detached houses set on a 45 rai manmade lagoon. To be Asia's first clear-water lagoon, framed by sand beaches in a resort like atmosphere, this THB2.7 billion (US$87.7 million) project will feature villas built on large, green enclaves fronting the lagoon and designed to blend in with the surroundings.
Designed to provide unobstructed views of the lagoon, each villa will be set on a plot of around 8600 square feet and comprise between 550-600 square meter of indoor and outdoor living space.
Offering a choice of two designs each resident can customize their home according to their lifestyle. With 4 bedrooms, 4 bathrooms, multiple reception/ living areas and adequate private car parking, the villas are designed with a deep slanted roof that gently shelters the residence and to compose a harmonized roof-scape.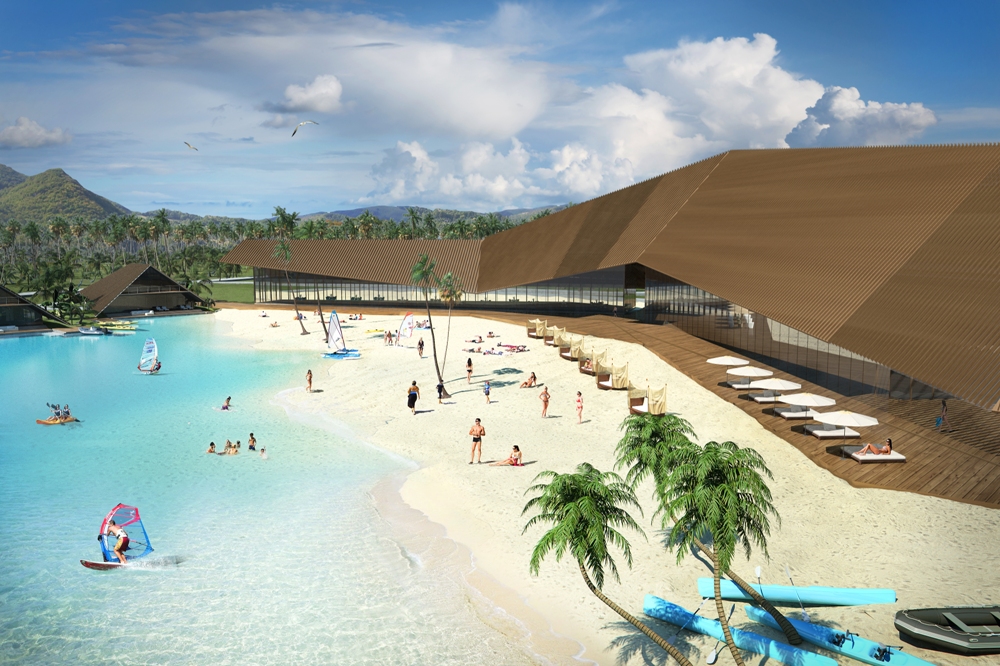 Meanwhile the development will also feature a country club with a wide range of lifestyle activities and facilities as well as a beach club that gives owners a wide private seafront location from where they can enjoy Hua Hin's main beach. The country club is one of the main features making the development special with property experts saying that it will be a hub of social and sport activity and a genuine lifestyle destination where people can actively socialize and live a lifestyle that is currently unavailable in Hua Hhin. While outsiders can also apply for membership of the country club, a lifetime membership is available to the villa owners.
In addition to the USD 19.5 million invested in the lagoon, the developer is also investing another USD 16.2 million to ensure the country club will be a compelling entertainment and recreation venue, including a restaurant headed by three Michelin starred chef Vincent Thierry, and a range of sports activities supervised by high quality coaches including an Olympic gold medalist.
The country club is targeted at families with vacation homes in Hua Hin and surrounding areas since most villas currently available in the resort town don't have the facilities to meet the needs of an active lifestyle.
Completion:
The project is expected to be completed by the end of 2014.
Developer's views:
Unveiling the project Sorapoj Techakraisri, CEO of Pace Development Corporation Plc. said: "MahaSamutr fills a gap in the property market in Hua Hin for a high-end resort villa development. We are confident on the robustness of high-end property demand as well as demand for top quality property from AEC buyers."
Pricing:
Prices of villas at MahaSamutr  start at THB35 million (USD 1.1 million).
Contact:
For more information you can contact their sales team at +66-26543344, +66-26543323 or email them at info@mahasamutr.com. More details and current status of the project is also available on their website, www.mahasamutr.com
Project status
The article was updated on 23 October 2020 . The updated number is 6632907900
To get more information & assistance, please submit the form below and our specialist will get in touch with you at the earliest.