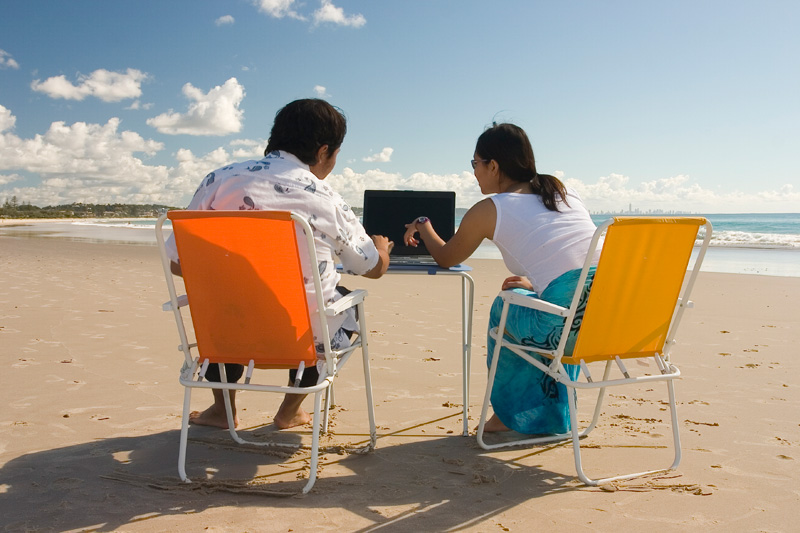 In this article we will discuss how you can take control of your life and take the decision of moving to an overseas location without having to think how you are going to fund your retirement, because that's what we're going to tell you today!
With the right knowledge of the destination you have decided to relocate and some connections there, you can instantly spot opportunities on the ground and grab them with confidence. In today's world of the internet, there are many more income options than you may have actually realized. It's just that in the comfort of your office and in the daily hustle and bustle you hardly can spot them or else like most people overlook them.
But not today! Because what you decide today will determine how soon you can make that big move. And trust me on this: it could be a lot sooner than you might have thought.
So what are the options available for you to earn money from anywhere across the globe?
Travel writer or travel photographer: There are hundreds of travel magazines and websites that require travel articles, travelogues, photographs, etc. every single day. Since it's economically not viable for them to employ a full-time writer/ photographer in every destination, they rely on freelance writers and photographers to write and send photographs to them. So if you have the knack to write and have an eye for details when clicking photographs, this could exactly be the job for you.
Copywriting: But if travel writing is not your area of interest, there are also other freelance writing projects that can fund your stay abroad. The Internet is packed with information and people are needed to create web content almost every hour. You can become a freelance writer, a SEO writer or web content writer. You can work anywhere in the world, not just from home, as long as you have access to the Internet and have writing ability.
Import-Export business: Each country has something unique to offer which is not available in a different country. If you have the business acumen to identify items in the country where you are relocating (or have already relocated) which will have a great demand back home or vice versa, you can easily start your import-export business. A word of caution: When you start an export-import business, you need to know the laws around it. So make sure you take some legal help or yourself do some research before sending out the first consignment.
Teach English: In many countries, English is the second language, so there are huge opportunities of teaching the language in these countries. In fact there are certain certifications that entitle you to teach English as an expert, so if you are interested, you can earn a handsome amount by giving just a couple of hours daily. If you have a work permit you can also find jobs as an English language teacher in the international schools in these countries.
BPO/ Call Centre: Most Western companies have outsourced their back-offices to countries in Asia. So you can get hired quickly if you don't mind picking up the phone and guiding customers on products or giving technical support. There are two types of call centers – inbound and outbound. Outbound call centers focus on sales, appointment setting and surveys, while inbound programs focus on customer service and up-selling. If you're only looking for a short-term job, then this is the perfect job for you.
Web Development: Once again the Internet enables you to sit in one corner of the globe and work for someone sitting in the other corner. With companies cutting corners in manpower and having to pay a fat package to full-time techies, they are finding it more convenient and cost-effective to just hire part-time techies to do a particular job. So if web development is your forte, you just need to search the web for such projects.
Travel Agency: Once you are settled in a new place and have visited every corner of the city, you can start your own travel agency to help your fellow compatriots who are looking to holiday here. Connections here are very important and word of mouth can be a good way to start. Tell your friends back home to connect (with you) any friends of theirs who are looking for a holiday package. You will also need to tie-up with a couple of good hotels or holiday homes, so that you can earn a commission from them when you give them guests.
So here are the opportunities that can not only help you pay for your life overseas, but can help you can find the perfect balance between work, life and play. If you have been postponing your move to retire overseas because you didn't know how you would fund your retirement there, give yourself a deadline and start looking for the kind of income opportunity beyond your borders that you would like to take up. There are several opportunities; all you need to spot them and figure out if it makes sense for you.
To get more information & assistance, please submit the form below and our specialist will get in touch with you at the earliest.