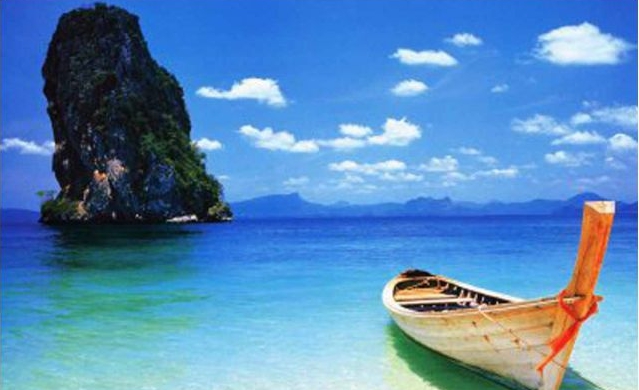 Saving money till you reach a certain age and retiring then is just old news now! Today, you can retire at any point of your life and retiring means that you could slow down the tempo of your life and more importantly cut down on your costs which ideally you would be incurring if you were to work in a city. With this trend as people seek cheaper places to live and to slash health care costs while enjoying more temperate climes, retiring abroad actually helps.
Why do retirees from Europe and the US relocate rather than to retire in home?
The first major reason is saving money. A pension that is just a pittance in a relatively wealthy country may be enough to live well in a lower-income country, and a substantial pension or a few good investments might let you live in luxury. Even for someone working in, say, the US on a project and earning in dollars, he will be able to get more out of his income in an Asian destination.
Secondly, it's the climate. People from colder places flock to Southeast Asia and the South Seas mainly to take advantage of the yearlong warm climate.
Third, retiring abroad increases your affordability when you are looking for a house of your own. Look at the choices – at the same price of a luxurious condo in the Philippines, you would have very or no options to choose from back home.
Fourth, healthcare is very affordable when compared with that back home. Healthcare in several Asian countries are of global standards, yet inexpensive.
It's therefore safe to conclude that retiring in Asia can offer a host of advantages over living in your country because living expenses will be cheaper, cultural experiences richer and the lifestyle more satisfying.
So all you need to figure out an Asian destination where you could either continue to work in some fashion or simply have a less expensive life. If you are from Europe or the US you will probably be aware that the currencies of your countries can get you more in most Asian destinations. With most Asian currencies weakening and experts speculating that the trend is likely to continue, this is an opportunity of a lifetime to ensure that what you have been dreaming, thinking and fantasizing about retiring abroad can be a reality now.
Having said that, the problem with retiring overseas is deciding where to live. The factors that ideally influences our decision being:
Low cost of living

Ideal weather

Proximity to our family

Excellent medical care

Land ownership issues

Tax considerations

Banking logistics

Cultural activities and modern amenities

If you have children you also need to figure out their education needs.
Based on the quality of life and cost of living we have five top Asian destinations for you:
1. Cebu (Country: Phillipines): Cebu is a great place to experience both the urban and the natural side of life. It is practically the site of the Philippine's Genesis, and it is a great place to start looking for options if you plan to relocate to the Philippines. The approximate monthly expenditure will be somewhere around $1,030, including rent ($450), Internet ($40) and Combo meal in fast food restaurant (Big Mac Meal or similar) costing around $3.29.
2. Chiang Mai (Country: Thailand): Chiang Mai is the largest and most culturally significant city in northern Thailand. It is known for its magnificent temples and a quieter life. Plus, of course, the weather is better here, with really nice people all around you and a lot less crime. A good life for an expat can start at $1,000 a month which includes $400 on rent, a combo meal in fast food restaurant (Big Mac Meal or similar) for $3.65 and monthly tickets on public transport coming to around $40.
3. Phuket (Country: Thailand): Traditionally the island for expats to retire. Being one of the most touristy places in Asia, it is no longer cheap compared to other places in the country and South-East Asia. The monthly rent itself for a 85 square meter (900 square feet) furnished condo will be something around $600-900, while a Combo meal in fast food restaurant (Big Mac Meal or similar) will cost around $6.10. Best place to live you can cut corners and afford a lifestyle on $1700 onwards.
4. Bali (Country: Indonesia): Another place that sees a lot of expats. It is famous for its beaches and has a vacation appeal. No wonder that when Indonesia comes to one's mind, most people only envision living in Bali. However over the years the surge in tourist inflow has made it a little more expensive, though many overlook this fact to live nearer to modern amenities and good infrastructure. The rent of a one BHK condo in City Centre will be about $391.91, while outside the city center about $ 280. A combo meal in a fast food restaurant (Big Mac Meal or similar) will cost around ($3.90) and entertainment, if you like to party or go to the movies will cost you around $35, while monthly tickets for taking the public transport will cost you about $25. In all, if you have a budget of $1200-1500 you can live comfortably in Bali.
5. Hoi An (Country: Vietnam): This exceptionally well-preserved ancient town is an example of a South-East Asian trading port dating from the 15th to the 19th century. Although relatively new to being a destination for expats to retire, its good weather, low cost of living and gorgeous coastlines are drawing a fair number of budget-conscious and adventurous retirees. A house is available in Hoi An on a rent of about $550 and internet (though connectivity is quite erratic) comes with an average bill of $15. Add to it the monthly expense on public transport tickets ($7.13) or a combo meal in a fast food restaurant (Big Mac Meal or similar) for $5.07. For retirees on a $1,075 budget, this Vietnamese town can be their next overseas destination to relocate.
To get more information & assistance, please submit the form below and our specialist will get in touch with you at the earliest.