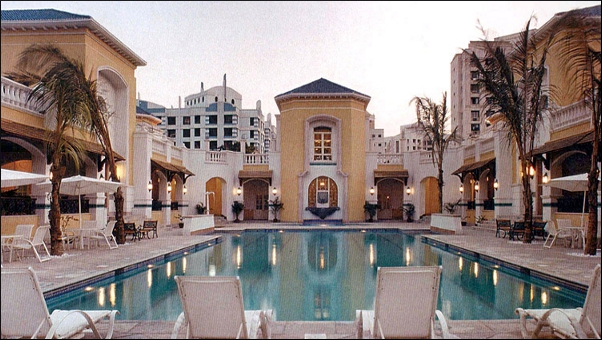 Panvel which is just 45 kms from Mumbai, has seen a flurry of activity in the residential real estate market after the announcement of the new international airport in Navi Mumbai in 2010. It is well connected to all major cities by road, being the starting point of National Highway 17, also known as Mumbai-Goa Highway, the 7th longest highway in India.
Today, it has emerged as a home buyer's destination looking to invest in a second home. New developments in the form of townships are taking place with good amenities within the gated communities. The best part about the realty sector of Panvel is that it has seen a great deal of involvement of reputed developers of Navi Mumbai.
The realty hotspots in Panvel and the surrounding area are divided into two regions, depending on the civic body. Areas including Kamothe and Ulva, which fall under the City and Industrial Development Corporation, are witnessing a lot of development. The approximate rates of properties here are between Rs 3,500 to Rs 6,500 per sq ft. A 100-metre plot is priced between Rs 65-70 lakh, depending on the sector and vicinity to the highway.
Under the Raigad municipal council of Raigad district of which Panvel is a part, developers are coming up with projects in Vichumbe and Sukhapur. At Vichumbe and Sukhapur prices start at Rs 2,500 per sq ft and go up to Rs 3,500 per sq ft. in projects with amenities such as clubhouses, swimming pools, etc.
As far as the infrastructure is concerned, most developers are pooling in money to develop roads and have a sanction for water supply to these areas from Maharashtra Industrial Development Corporation.
ABOUT PANVEL:
Panvel is a city located in the Raigad District of Maharashtra. Popularly known as 'the gateway to the Konkani region,' Panvel adjoins Navi Mumbai and is situated near the Thane District border. Panvel is a popular tourist destination owing to its historic significance.
With the new international airport coming up in Navi Mumbai, Panvel's future seems very promising. Therefore the area is attracting lot of developers and real estate investors. Especially the Panvel-Matheran road today has become one of the most sought-after areas for real estate investors.
Experts today have reasons to believe that the property appreciation in Panvel in next 5 years will be good overall. The municipal infrastructure like water pipeline, street lights, roads, etc. are also good in the locality.
WHY INVEST IN PANVEL:
Situated amidst the small mountains on the Mumbai-Pune Expressway at a distance of about 15 km from Karjat, another holiday home buyer's destination, Panvel's natural beauty is unparalleled. Its history makes it a major weekend destination for travelers from Mumbai and Pune. Situated on the river banks of Gadhi, the city of Panvel consists of two parts – Old Panvel and New Panvel. Old Panvel comprises the old port town of Panvel that has more or less preserved the flora and fauna of the place. The remnants of the bygone era can be seen here. The New Panvel, on the other hand, consists of newly developed areas which were constructed with the purpose of being vacation homes.
Owing to its proximity to the hill station of Karjat, Karnala Bird Sanctuary, Haji Malang, Prabal Gad, and Raigadh Fort and the Elephanta Caves, Panvel witnesses a floating population of several hundred every weekend. This makes holiday home rental a very lucrative option for investors.
To get more information & assistance, please submit the form below and our specialist will get in touch with you at the earliest.