Is it a spicy dish? I would say it is delectable, with the green chilies, coriander adding to the flavour. But before we start the recipe there is simple kitchen must-have tool which can become your favourite possession.
Mortar & Pestle is commonly used in rural areas of India. It is also used by some of the top chefs of the world. The reason – it has practical advantages when compared to conventional gadgets. Apart from the exercise, the grinding action required in mortar pestle gently releases the natural oils in herbs and toasted whole spices, instead of overheating them in an electric grinder.
Uses: They can be used to make various pastes for curries, pesto, chutneys, rubs and marinades. They work great for medium to coarsely ground pastes, as getting a fine spice powder is difficult.
What to buy: Rock or ceramic, are the best. They keep food from getting trapped in the tool's surface and prevent previously ground items from accidentally flavoring new ones. They might be a little heavy depending on the size. Stainless steel is also available in the market.
Look for a contoured bowl that's deep enough to contain your grinding. Some mortars have a convenient pour spout. To work the flavours from your spices using a mortar and pestle follow the recipe below.
Green Chili Prawns with Mango Salsa
Difficulty level: easy
Serves: 2
Green Chili Prawns
16-18 pieces of medium sized prawns or king prawns with tails intact
Half a squeeze of lime
4-5 garlic cloves
4 small green chilies
¼ tsp crushed pepper
2tbs chopped coriander leaves
Salt to taste
Oil or butter for grilling
Clean the prawns and have them deveined. Add lime and salt and allow it to rest for 10 minutes.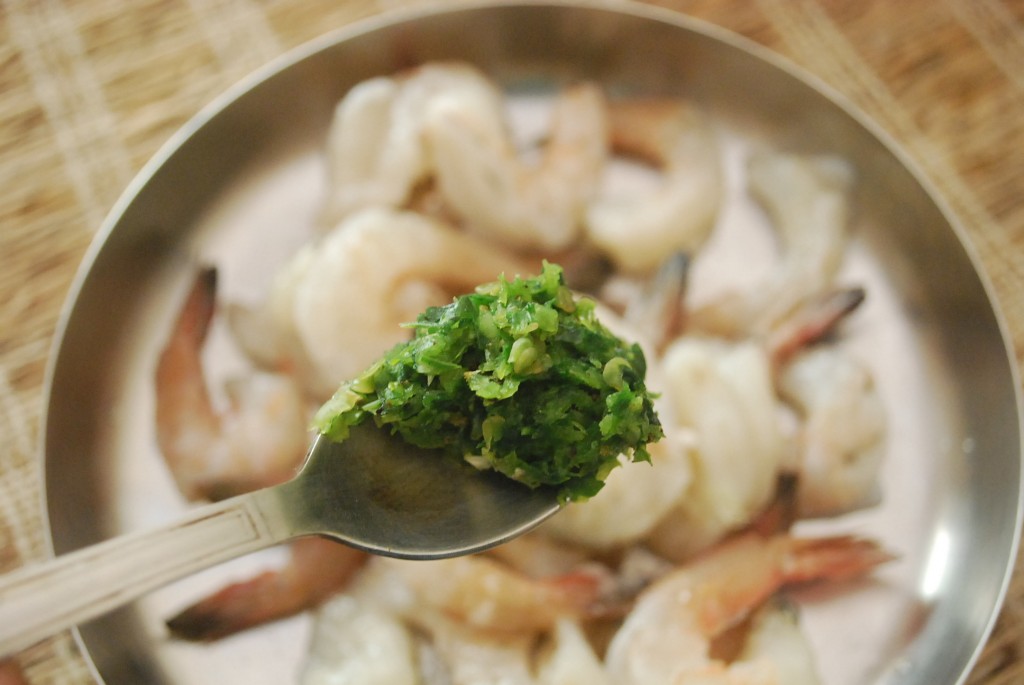 Add garlic, chilies, coriander and pepper into the mortar and make a paste until coarsely ground.  Marinate the prawns with this mixture and refrigerate for an hour.
Preheat a lightly greased pan or a barbecue plate on medium-high heat. Cook prawns, tossing, for 3 to 4 minutes or until pink and cooked through. Garnish with coriander and serve hot with mango salsa and lime wedges.
Mango Salsa
1 medium sized ripe mango, chopped into small cubes
Half of small onion, finely chopped
Half of small tomato, de-seeded and  finely chopped
1/2tbs chopped jalapeno
1/4tsp sugar
Salt to taste
2tbs chopped coriander leaves
Mix all the above ingredients and allow it to sit for half an hour before serving. prepare it few hours before and refrigerate. Best when served cold.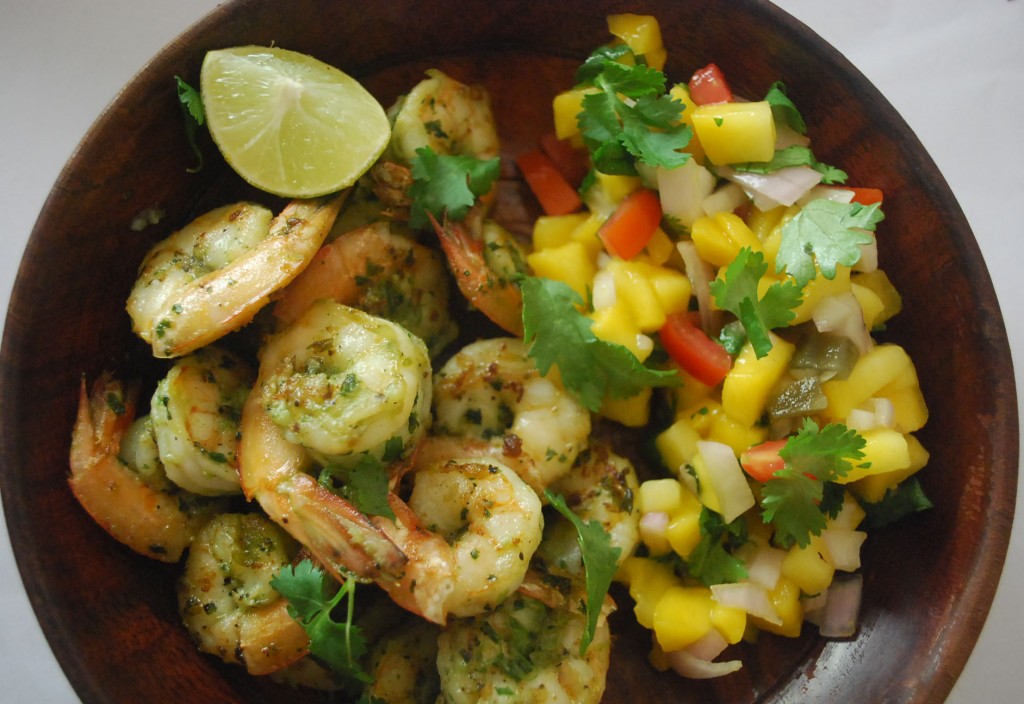 To get more information & assistance, please submit the form below and our specialist will get in touch with you at the earliest.