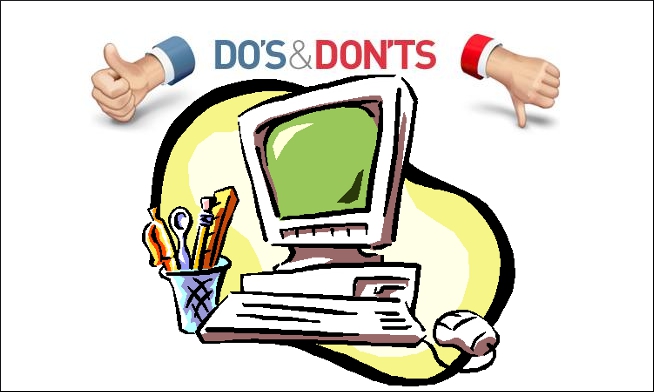 Your vacation home will without doubt have your personal touch, because you were both emotionally and monetarily involved in doing-up the house. Whenever one buys a second home, he does-up the house to make it comfortable based on his and his family's needs, taste and moods. But now that you are letting guests to come and stay, how much personalization is OK? The motive here should be strike a balance between having a few personal effects and guests feeling uncomfortable by making the house look so much like you are staying in someone else's home. Here are some of the ways to tread the middle path:
Family photographs: Ideally I'm against leaving any family portraits in the house. Guests feel uncomfortable when the house, particularly the bedroom is adorned with family portraits because it gives a feeling of living in someone else's house. However if you must really keep a couple of pictures of your family, hang them in the hallway or the living room.
Partisan/ religious décor: It is best to avoid political décor. Not all guests will share your views and you would not like to offend them on the basis of politics. This also applies to overly religious décor.
Furniture: Just because you are sentimentally or emotionally attached to a piece of furniture from your grandparents' time doesn't mean you will put it in the living room. Same goes for the outdoors chairs you liked so much that you brought them inside feeling guests would love them too. Ideally guests want and expect furnishings at a holiday home to be better than the furniture they have at their home.
Decoration: You might love to decorate your home with trinkets, quilts, photos, natural artifacts or seashells, but when you are decorating your holiday home, be wary of over-decorating. Too many decorations can make your home feel cluttered. So only a few decorative items in each room can go a long way. Too much of personal stuff like seashells your kids had picked up on the beach should be avoided, because the same emotional value might not be shared by the guests, who hardly know you, forget knowing your kids.
Medicine cabinets: Keeping a first-aid kit in your medicine cabinet is a must, but keeping you prescription medicine is something you should never do. Why announce your health issues to the world? If you feel that you would need these medicines when you are in the house, keep it under lock and key.
Clothes: Every time you visit the place you would definitely not like to carry heavy suitcases. So you will keep some clothes in your holiday home, which is quite understandable. But keeping them in an open wardrobe is a complete NO. Either keep all your clothes in the owner's lockout closet or keep it in a suitcase that can be locked and kept in the store room, if you have one.
Personal stationery: While you should keep some stationery handy for guests to use, like paper, pens, pencils, markers, etc. do not keep any personal papers, folders containing your property papers or any legal documents out in the open for guest to find and read. If you have to keep them, make sure you keep them in the owner's lockout closet.
DVDs, books: Keeping some movies can be a good source of entertainment for guests, who can have a cozy evening. But try keeping movies which are suitable of all ages. Although you might love a certain movie, that may not be suitable for a 10-year old. Same goes with books. If you have a library make sure you have a wider genre of books.
Personal desktop/ computer: You, having a desktop at your holiday home, is not an issue, but having one with a lot of your personal files is. So either don't keep any personal files in your computer or else create a separate user profile for guests to use it.
I hope the article covers most of the personal effects and items you should or you shouldn't leave at your holiday home. If you have any other, do share with us.
To get more information & assistance, please submit the form below and our specialist will get in touch with you at the earliest.