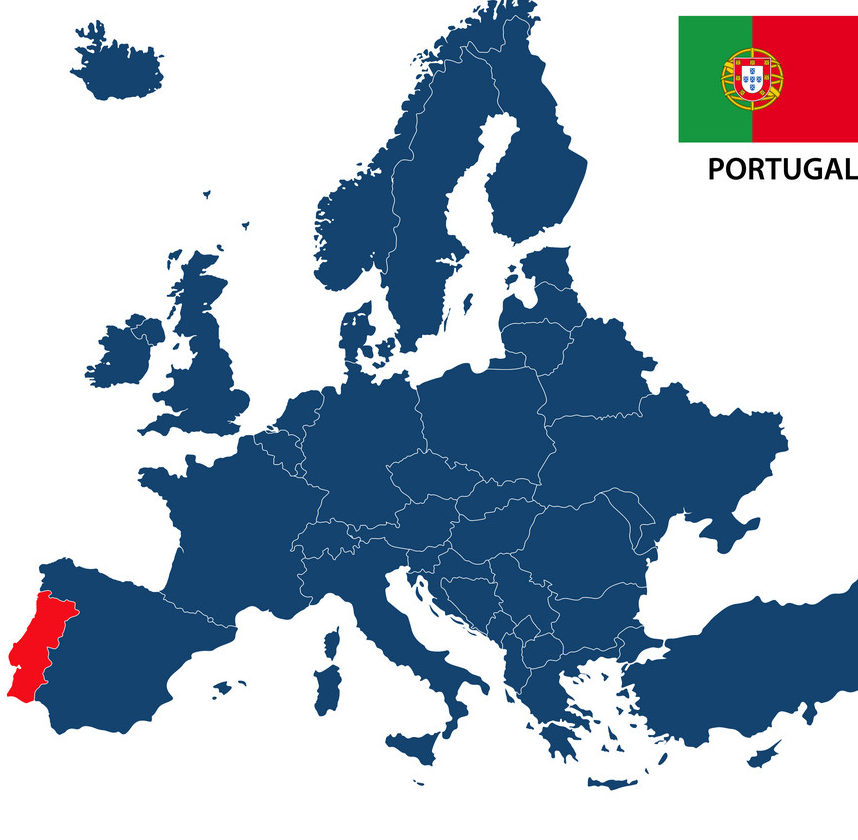 Portugal is one of our favorite countries to recommend to our readers and advisory clients when it comes to Residency programs.
Portugal's Residency by Investment program popularly known as the Portugal Golden Visa is suitable for those who are able to make a capital investment of at least 280,000 Euros in Portugal and maintain it for a period of 5 years. You will also need to spend an average of at least 7 days a year in Portugal to maintain your residency. Yes, that's right, just 7 days!
After 5 years of residency, you can apply for Portuguese Citizenship if you meet the conditions for Citizenship and can show basic competency of the Portuguese language.
What makes Portugal a great place for Residency?
As a member of the European Union since 1986 and a Schengen country since 1992, Portugal offers a high overall quality of life to its Citizens and Residents along with great weather, safety, and an affordable cost of living!
The country enjoys 3300 hours of sunshine per year, which is amongst the highest in Europe and is also ranked as the 3rd safest country in the world with few occurrences of violent crime. Its location and policies have also helped protect it from the migrant immigration crisis playing out in other parts of Europe. 
As a Portuguese resident, you will enjoy good infrastructure as the Portuguese government has made key improvements to the country's highway network, ports, and airports in recent years making it a great base for travel within Europe.
The latest Euro Health Consumer Index also ranked Portuguese healthcare higher than other popular Golden Visa countries like the UK, Spain, Greece, and Malta while ranking it especially high with regards to bang for your buck healthcare. This combined with a cost of living that is on average 30% lower than in any other country in the region makes it an ideal destination for retirees and those looking to enjoy the European lifestyle without the high prices.
There is plenty to do in Portugal even if you don't have a large budget. A great place to start is by exploring the country's amazing beaches and beautiful outdoors. The best beaches are found towards the southwest of the country and can be accessed easily. Portugal also happens to be one of the world's most popular golfing destinations with many championship-level golf courses that are reasonably priced.
As a real estate market, Portugal is still amongst the most affordable in Europe with strong property rights though prices have increased significantly in the last few years and the city centers where the rental yields are highest will no longer qualify for the Golden Visa program from January 1, 2022.
Last but not the least, the Portuguese are a welcoming and friendly people and are considerate towards foreigners. English is also widely spoken so you won't have to learn a new language immediately.
Portugal Golden Visa:
The Portugal Golden Visa is Portugal's in-demand Residency-by-Investment Program that enables non-EU/EFTA Citizens to obtain Portuguese residency and eventually Citizenship by investing in the country. Portugal's Citizenship-by-Investment program is consistently ranked among the top Residency-by-Investment Program programs in the world for affordability and transparency.
You can obtain a Portuguese Golden Visa by making a qualifying investment choosing from 8 different routes. The initial residence card issued under the program is valid for a period of 2 years and must be renewed every two years until you are eligible to apply for Portuguese Citizenship (5 years).
You must maintain your investment for the entire duration of your residency but are only required to visit the country for an average of 7 days a year to maintain your residency. This is great if you are looking to maintain your current employment or business in a different country until you are eligible for Portuguese Citizenship.
Benefits of the Portugal Golden Visa:
Ability to live and work in Portugal.
You and your co-applicants can travel visa-free within Europe's Schengen area.
You will only need to be physically present in Portugal on average for 7 days a year to maintain your residency. 
You will be eligible to apply for Portuguese Citizenship after 5 years of maintaining residency.
You can include family members, such as your spouse, dependent children, and dependent parents on your application.
Investment Routes (Updated for changes that went into effect on January 1, 2022):
There are a total of 8 different qualifying investment options to choose from:
Capital Transfer of 1.5 Million € or more to a Portuguese account in the name of the investor (increased from 1 Million in 2021).
Residential Real Estate – 

Buy

residential

property in

low-demand areas

of the country (purchases in Lisbon, Porto, and popular coastal towns no longer qualify as of January 1, 2022) worth at least €500,000 or €350,000 if investing in a rehabilitation project (renovation of a 30+ year old building) in these areas. If the residential property is located in a designated 'low-density' area, then the qualifying purchase amount is lowered to €400,000 for non-rehabilitation projects and €280,000 for rehabilitation projects.

Commercial Real Estate –

Buy

commercial

real estate

anywhere in the country

 worth €500,000 or €350,000 if investing in a rehabilitation project (renovation of a 30+ year old building). If the commercial property is located in a designated 'low-density' area, then the qualifying purchase amount is lowered to €400,000 for non-rehabilitation projects and €280,000 for rehabilitation projects.

Incorporate a business that creates and keeps at least 10 new permanent jobs in Portugal (at least 8 if located in a low-density area).

Donation of at least €500,000 to public or private scientific research institutions in the country (increased from €350,000 in 2021).

Transfer of capital of at least €250,000, as investment or support for artistic production, or recovery or maintenance of Portuguese national cultural heritage.

Investment of €500,000 in investment funds or Private Equity funds aimed to capitalize companies, with a minimum investment of 60% into companies located in Portugal (increased from €350,000 in 2021).
Transfer capital of at least €500,000, to incorporate or increase the share capital of a company with a registered office in Portugal, together with the creation of five permanent jobs, for a period of three years (increased from €350,000 in 2021).
Out of all the available investment options, the real estate option has historically been the most popular with some applicants preferring the investment funds route during COVID. In light of the new area restrictions in purchasing residential real estate and the increase in the fund investment amount to Euro 500,000 from Euro 350,000 starting January 1, 2022, the commercial real estate rehabilitation option with the ability to invest in turnkey commercial projects in the main cities is a good option for many people.
If you would like more information about Portugal's Golden Visa program or would like to explore available investment options in Portugal, please get in touch with us using the form below. We offer a wide array of investments options for this program ranging from direct purchase of real estate to turnkey projects.