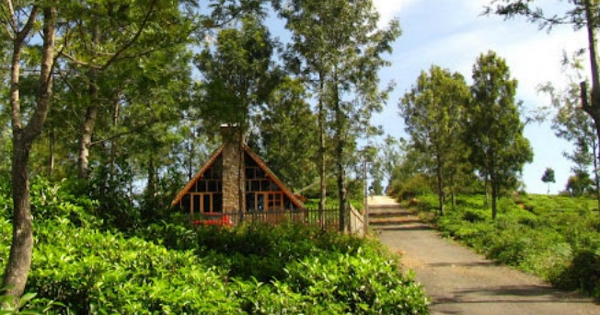 Hailed as the Queen of Hill Stations Ooty has been a popular holiday destination for over a century – whether it is the fragrant tea, or local chocolates – there are many simple pleasures to be savored here.
Meanwhile, in the recent years, Ooty has seen resurgence in its popularity owing to its vicinity from rapidly developing cities like Bangalore and Coimbatore and its proximity to places of tourist interest like Mysore and Bandipur Wildlife Sanctuary. Ooty and its surroundings also hold an important place in the nation's educational system, being home to prestigious residential schools like Lawrence School Lovedale and Laidlaw Memorial School. Also add to it a variety of exclusive social clubs and a turf club with an active racetrack adds to the colonial feel of the town that is now found in only a handful of places in the country.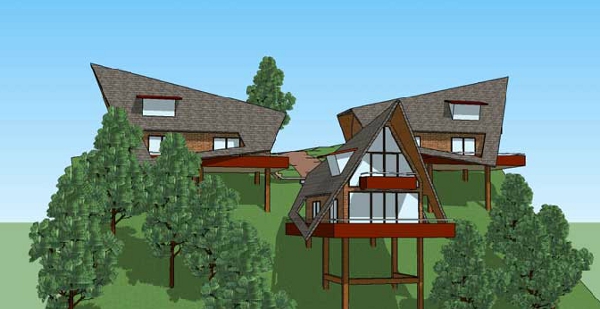 While tourist interest is no doubt a primary factor that has pushed the real estate market of Ooty, the relatively low real estate prices and a beautiful place to settle down are other reasons that have contributed significantly to the development of the hill station's real estate market. So with the pros weighing heavily in the favor of a holiday home buyer, and when the development is the like of Pristine Valley by Golden Group, should you let an opportunity to own a piece of the Blue Mountains pass by you?
Pristine Valley is a resort project situated at Bengalmatam, a 15-kilometer drive from Ooty town comprising a fully developed luxury resort with entertainment and dining facilities serving a variety of cuisine, a well stocked bar and an enviable wine cellar.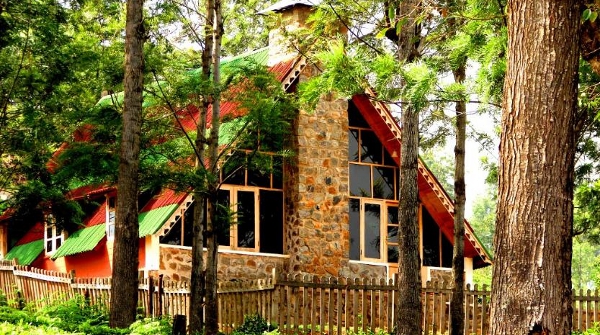 While accommodation at the resort is available for guests, buyers have the opportunity to invest in plots intended for cottages. Being developed to serve as a primary residence, a vacation home for a quick getaway, or a business venture, Pristine Valley once fully completed will cater to the needs of all residents.
If you have time to spare from staring awestruck at the breathtaking landscape, take a swim at the resort's pool, shake a leg at the in-house discotheque or flaunt your prowess with a cue stick at the snooker or billiards table. That aside, there are a variety of other outdoor and indoor activities available.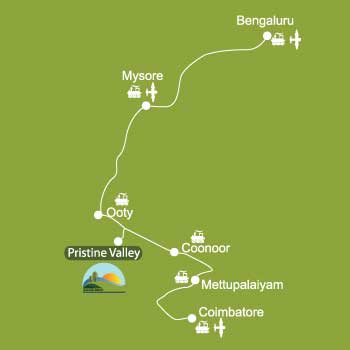 Plot sizes:
Plots at Pristine Valley are available in three different enclaves:

Pristine Enclave: Plots sizes of 5,000 square feet and multiples thereof
Green Acres: Plot sizes of 5,000 and multiples thereof
Chalet Green: 1500 to 2500 square feet or multiples sizes thereof for building chalets of dimensions starting from 450 to 1200 square feet depending on the size of the plot.
Pricing:
Plots at Pristine Valley are available from Rs. 6.5 lakhs onwards.
Contact:
For more information one can contact their sales team member, John, at +91-9686114992 or email at sales@pristinevalley.co.in. For latest construction updates and latest pricing details you can also visit their website, www.pristinevalley.co.in.
project status
This article was last updated on 23 October 2020 The updated phone number 9686114991 and the updated email is sales@pristinevalley.co
To get more information & assistance, please submit the form below and our specialist will get in touch with you at the earliest.