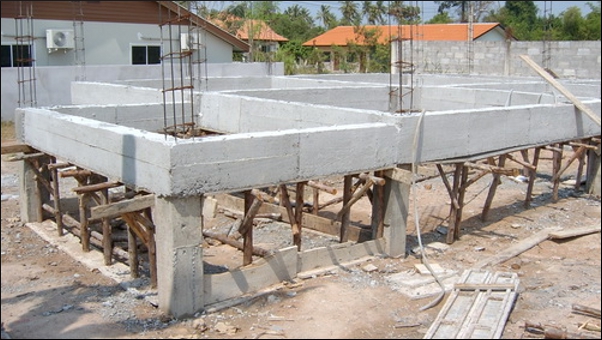 Since you have decided to buy a plot of land and build your vacation home, it's pretty obvious and understandable that you would like to be involved in the construction and the subsequently the furnishing of the house – you might thus want to do everything yourself without any professional help. However even before the first brick arrives, you need to ask yourself: "Will I do a better job without any professional help?" and "Do I have enough time on hand to oversee every single aspect of building and furnishing my home?
In my opinion building a home means you will be living in it for a very long period of time and getting it right on the first go is very important. As such it is better to rely on the services of certain professionals to ensure that you get a home that you like you wanted. As the owner, the ultimate goal should be to be able to convey to these professionals what you want and get what you want.
Now to the question: 'who these professionals are who need to be employed:'
Architect/ designer: Based on the location of your plot, climatic conditions and availability of building material, the architect will prepare a blueprint of your house. This is the most crucial period for you when you need to sit together with him and let him know what your budget is, and what you actually want. Make sure that you keep some time out to look into what the architect is preparing giving him your inputs, all the while letting him work independently too. Read our article on Tips while designing the floor plan for your holiday home.

Builder/ Contractor: Once the blueprint is ready, you will need to get in touch with a builder or contractor. Make sure that you choose the right one to ensure that he understands fully what you expect him to do and how. Usually there are firms who undertake both these tasks. Read our article on Choosing a contractor to build your dream home.

Painting contractor: Once the structure of the house is complete you need to take the services of a painting contractor. Ideally many homebuyers don't take a painting contractor and employs a couple of painters instead. In my opinion it is too much work to coordinate with many people for the same job, for which a painting contractor makes sense. Read our article on Tips to hiring the right painting contractor for your home.

Interior decorator: Simultaneously the interior decorator can start his work too. Although this is the last part of house-building, it is the most important because based on how the job is done interior decoration transforms a house into a home. Make sure you coordinate extensively with the interior decorator on the furnishing you are looking at, their color schemes, etc. The motive here should be to ensure that once everything is done, it should look like you are living in your own house with the things you love and should not give you the impression that you are staying in someone else's house with several things not according to your taste and liking.
WHY ARE THESE PROFESSIONALS IMPORTANT:
First, 100 out of 100 times they would do a better job than what you would have done and in a lesser period of time.

Second, it will save you a lot of time and energy to be juggling around buying materials, instructing every person individually and overseeing if they are doing it right.

Third, because they are more experienced, they can handle things better and can give suggestions which you might love to implement.

Fourth, because they have a good rapport with suppliers in their domain, you actually end us saying a lot of money in the procurement process.

Fifth, they are more equipped in budgeting. They can give you a more concrete way of doing things on a given budget. If you do it yourself you might sometimes end up finding that you have exhausted your budget on half the task you had started.

Sixth, it decreases the liability factor. These professionals are bound by law to ensure that the persons they employ are taken care of, insured, etc. So it takes a lot from your head.
To get more information & assistance, please submit the form below and our specialist will get in touch with you at the earliest.