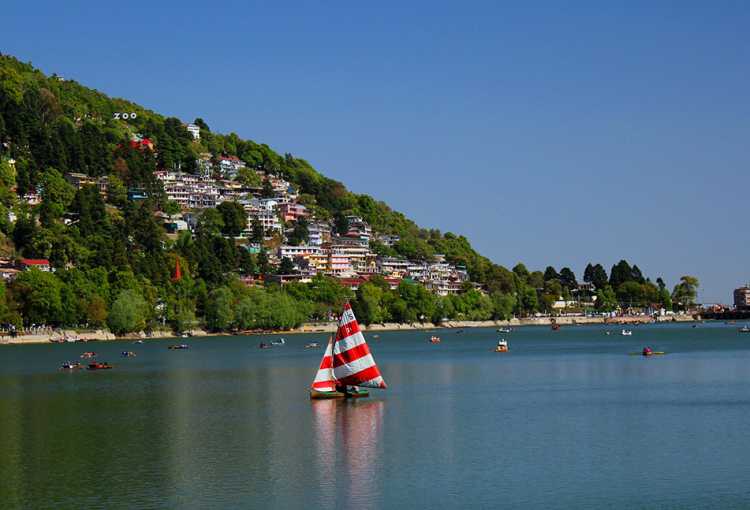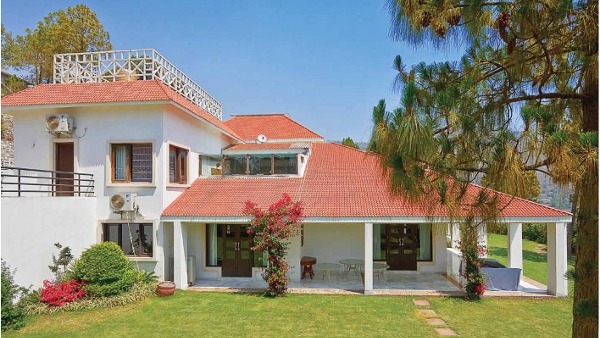 For long I have been hearing that like Ranikhet another touristy destination in Uttarakhand – Nainital – was also abuzz with real estate developments, particularly for those looking for second homes or vacation homes. However when I reached there, it was actually a couple of other adjoining locations near Nainital that were actually teeming with real estate activity. Of these, three locations had more inventories:
(i) Bhowali
(ii) Ramgarh
(iii) Bhimtal-Sattal Road
For our readers who are not aware of these locations, all the three locations are situated at a distance of just 9 to 22 kilometers from Nainital. In this article I will try to give you a feel of the locations and whether you should actually buy your vacation home here.
BHOWALI: Maximum builders in and around Nainital seem to have at least one project here – some small with studio and 2 BHK apartments of just one tower, while others with a couple of apartments towers and villas. Despite the fact that I was really impressed with the interiors or in that matter the gated community in a couple of projects, I still don't see the point of buying a vacation home amidst a concrete jungle. The place doesn't look touristy by any means and prices are more or less the same as any other good location in its vicinity. For buyers who are looking to start a vacation rental business, I would definitely not recommend Bhowali.
RAMGARH: Just when you drive down on the Ranikhet-Bhowali road towards Mukteshwar, is Ramgarh. About half an hour's drive from Nainital; greener and unpolluted unlike Bhowali, Ramgarh is no doubt a good destination to buy one's vacation home, if not the best. There are a couple of good gated communities here and offers an unobstructed view of the mountain ranges. I'm told that a couple of high profile people including former India Prime Minister I K Gujral has his vacation home here (fact not verified). My only concern if I were to buy a property here which I would use as a holiday home, is will I get enough guests.
BHIMTAL-SATTAL ROAD: Both Bhimtal and Sattal are two tourist spots which travelers coming to Nainital invariably visit. While Bhimtal ranks second in the number of tourists visiting, Sattal sees a lot of tourists owing to the tal's scenic beauty and also because of the various activities one can indulge in. Because of these, the Bhimtal-Sattal road should actually be a second home buyer's first choice in Nainital. In fact there are a couple of good projects (gated communities) too on this road which can actually be very good options for those wanting to buy here. In our next article will bring to you reviews of a couple of projects that are worth investing in. But now to the other aspects of Nainital and its adjoining locations as a holiday home buying destination:
LEGALITIES/ RESTRICTIONS: Like other places in Uttarakhand, non-residents of Uttarakhand can buy land in Nainital up to 300 square yards, with no restrictions in buying an apartment (flat).
PROPERTY TYPES: While developers with projects in and around Nainital have larger area dedicated to apartment blocks, they are offering villas and cottages too. The sizes of these units however vary from project to project. In the apartment segment, buyers have the option of choosing from studio, 1BHK and 2 BHK units.
PRICING:
There is a huge difference in the prices of properties in the three locations mentioned earlier. Prices are mostly based on scenic view, furnishings, status of construction and of course their sizes.
Bhowali: On an average a 1 BHK apartment in Bhowali will cost around INR 32 lakh and a 2 BHK apartment in the same location will cost around INR 42 (at INR 3,360 per square feet). Meanwhile, a 3 BHK Villa in the area measuring about 3700 square feet will cost around INR 1.40 crores at INR 4,375 per square feet.
Ramgarh: At Ramgarh in a gated community a 1 BHK apartment of 550 square feet will be around INR 20 lakh onward (at INR 3,750 per square feet), while a 2BHK of 800 square feet costs around INR 30 lakhs (at INR 3,750 per square feet). Meanwhile a 3 BHK villa measuring 1970 square feet will cost around INR 88 lakhs at INR 4,467 per square feet.
Bhimtal-Sattal road: At this location the only good project that is worth investing in is offering 2 BHK duplex cottage with servant quarters at a plot area of 2000 square feet (covered area of 1250 square feet) at INR 45 lakhs and 3BHK duplex cottages with servant quarters at plot area of 2000 square feet (covered area of 1610 square feet) at INR 55 lakhs onwards.
In our next article we will take up a couple of projects in each of these three locations and find out whether they are actually worth investing in.
To get more information & assistance, please submit the form below and our specialist will get in touch with you at the earliest.