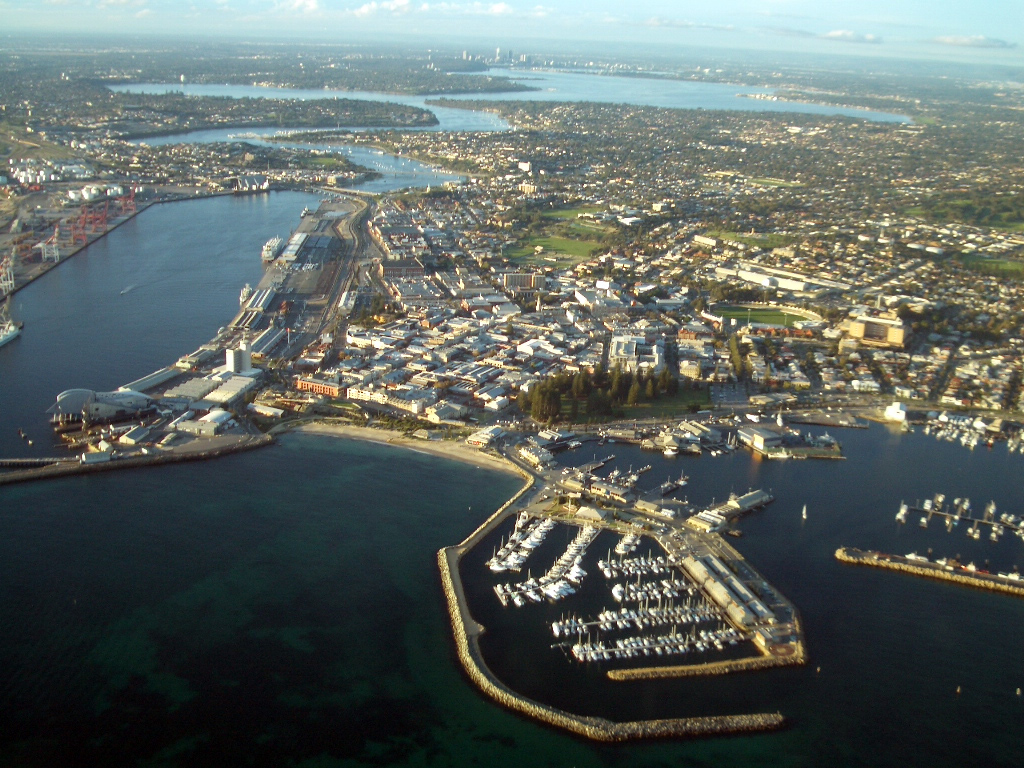 Whilst property in many urban centers in Australia are becoming prohibitively expensive, there is still opportunity in the regional market. Thankfully this is also the best place to look for a holiday home. So whether it is a house by the sea or a home in the hills that you are searching for, we outline some of the best opportunities (and worst) for capital growth and rental returns in regional Australia.
New South Wales:
New South Wales (NSW) is certainly not the cheapest state in Australia to purchase a property in, and growth rates are relatively low. It is however popular for holiday home buyers because of the proximity of many regions to Sydney and its great coastline. Some of the best growth in regional NSW recently has been in the Hunter Valley, Mudgee and New England regions, which are averaging capital growth of over 6% per annum.
The Mudgee region is the star performer with growth rates over 8% per annum on average house prices of A$275,000 (USD 2,69,225). Famous for its wine, the Mudgee has some fabulous land for farming and horticulture. The Hunter Valley is also famous for its vineyards and is close enough to Sydney for a weekend getaway. The good news is that rental returns are also stable here at 5.8% pe annum. The median price of a house in this region is A$327,000 (USD 3,20,133). New England is located inland, in the North East corner of the state. It has the Northern Tablelands which give it its rather colonial name. The median price for a house in this region is a reasonable A$250,000 (USD 2,44,750), with average rental rates steady at A$300 (USD 293.70) per week.
A region that isn't faring as well in NSW is the Central Coast where the median house price of A$374,500 (USD 3,66,635.50) has risen an average of only 1.5% per annum in the last ten years. This is still a popular place to purchase though, due its lovely small towns, sandy beaches and relaxed pace of life. This is reflected in the rental returns which are still good at over 5% per annum.
Most other regions in the state are hovering at average capital growth rates of 3-5% and rental returns of about 5% are to be expected. The areas experiencing the larges downward movement in rental returns are in semi-urban locations such as Newcastle, Wollongong and Campbelltown.
Victoria:
Victoria's regional property market has been relatively stable across the state, with no specific holiday home destinations showing exceptional capital growth (or decline).
Whilst the Mornington Peninsula has experienced a respectable average growth rate of over 6% over the past ten years, in the past 12 months capital growth and rental returns in the region have actually declined marginally. With median property prices at A$405,000 (USD 3,96,495), it appears the boom in this region may have now ended. The seaside region of Warnambool is showing a similar trend, but with a slightly greater declining growth rate.
Some good news stories in the state include Ballarat and Bendigo, which are fast becoming popular tree change destinations for Melburnians. Growth rates have been relatively steady over the past 10 years at just over 5% and rental returns also continue to grow positively. With a median house price of A$274,500 (USD 2,68,735.50) and A$271,000 (USD 2,65,309) in Ballarat and Bendigo respectively, they are still an affordable regions to purchase property in regional Victoria.
Queensland:
Capital growth rates in Queensland were once booming, but are now declining in many regions, with a few notable exceptions; Charleville, Mackay and Mount Isa. These regions have achieved an average capital growth rate of over 10% on average for the last 10 years, and with respectable growth in the past year of over 5%.
Charleville is located almost 800 kilometers west of Brisbane and is a popular tourist location for those seeking an experience of country life in rural Australia. Whilst it has great pastoral lands, it can get quite hot in Summer, making it a great winter-time retreat. The median house price is a reasonable A$265,000 (USD 2,59,435) and rental returns are good at over 6% per annum on average.
Mackay is in North Queensland and whilst famous for being the sugar capital of Australia, it also some stunning sandy beaches, making it a desirable holiday home destination. Whilst capital growth in the region is high, rental returns are stable at over 5% per annum. There are plenty of sales in the region yet demand continues to outstrip supply in this popular location.
Mount Isa's property growth is being driven by the mining boom in the region. Whilst there are plenty of tourist opportunities here, purchasing a property in this region would be primarily for investment growth and return, rather than as a holiday home destination.
Areas that continue to struggle with capital growth are the past darlings of the property market, such as the Gold Coast and Sunshine Coast. Declining property prices do provide an opportunity to snap up a bargain however, but it will need to be a long-term investment to see any real capital growth.
Western Australia:
Western Australia has been the booming state thanks to its mining industry, however the edge seems to be falling off many regions now with negative growth being seen in the past year in key holiday home destinations in Southern Western Australia. Only the North of the state continues to show strong growth in the past year, and this is primarily driven by mining properties.
Rental returns in regional Western Australia remain stable at an average of around 5%, but notable rental growth of almost 10% has been seen in the popular holiday destination of Fremantle. Whilst property prices have remain relatively flat in Fremantle, with good rental returns it is still worth considering for a holiday home investment. The only dissuading factor is the rather high property prices in the region, with a median house value of A$619,500.
South Australia:
South Australia is certainly not one of the most popular places in Australia to purchase a holiday home, however prices remain relatively low in the area. With an average house price of A$283,000 (USD 2,77,057) in South East South Australia and modest capital growth rates of over 6% on average per annum, it is possible to pick up a lovely seaside or vineyard property here for much less than their NSW or Queensland counterparts. There has been some slowdown in capital growth in the past year, but it is relatively flat. Rental returns for the state are also comparable with most other regions at around 5%.
Tasmania:
Compared to mainland Australia, Tasmania has always been good value, with median house prices in country Tasmania at about A$255,000 (USD 2,49,645). Whilst capital growth over the past 10 years has been slow but steady at 7.4% per annum, the market is showing signs of decline in the past year. This is not good news for existing owners, but offers opportunity for those who are looking to enter the market. Whilst Tasmania is not only great to invest in for long-term capital growth, it also has some of Australia's most scenic landscapes and a laid-back lifestyle, which is perfect for a holiday or a second home.

Whilst this provides a good indication of how different regions are performing, it is worth remembering that there may be pockets where bargains can be bought or exceptionally good returns are found, even in an under-performing area. If you are thinking of entering the market, make sure you get to know the area you are interested in well. Speak to local realtors and have a look at what is available, to get a good feel of how the local property market is performing.