Yercuad as a tourist destination is not new to Indian travelers. The hill station in the Shevaroys range of hills of the Eastern Ghats in Tamil Nadu attracts a lot of tourists each year owing to its scenic beauty and cool climes. Situated at an altitude of 1515 meters (4970 feet) above sea level, the hill station in Tamil Nadu's Salem District is nestled amidst picturesque coffee plantations, orchards and thickly forested slopes. What makes Yercaud popular among tourists is the fact that the temperature here never rises above 29°C or goes below 13°C, making it a suitable to take a vacation at any time of the year. A walk across the town and you will find the air of the Colonial times still intact in some of the beautiful heritage bungalows both in the town and the coffee plantations nearby.
Apart from the numerous places of interest Yercaud has also a lot to offer to adventure enthusiasts with trekking being a popular sport on the slopes of the Eastern Ghats.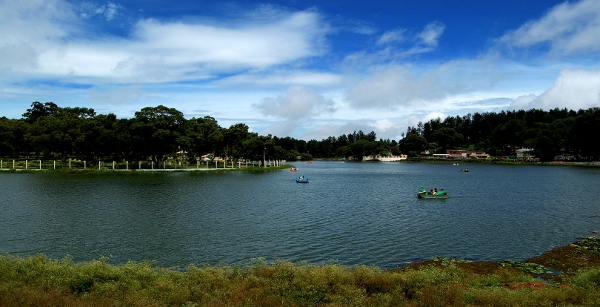 THE REAL ESTATE MARKET OF YERCAUD:
Yercaud as a leading real estate market can be termed as a late starter. Just a decade ago, while places like Ooty wason the verge of becoming a premier destination for home buyers, Yercaud on the other hand was still content with welcoming tourists who stayed in the budget hotels and the heritage properties meant for the relatively luxury-conscious traveler.
Having said that Yercuad which was regarded as the Poor Man's Ooty, has seen a sea change in its real estate sector in the last couple of years. The industrial growth in general and that of the IT sector of cities like Chennai and Bangalore is the foremost reason for Yercaud's real estate growth.
On one hand where people like Patsy and Suhas left their busy lives in Bangalore to lead a quiet life in the hill station (today running a small restaurant called Food on Call and an outdoor activity company), on the other there are many who wanted to have a holiday home here to take an occasional break from their busy schedule and rejuvenate themselves before they headed back to their cities. Till yesteryear Yercaud for tourists was a place to come and enjoy the far-from-the-rat-race ambience of the place earlier, but gradually people looking for a holiday home has pushed the growth of the real estate market here, adding flavor to the place.
Today Yercaud has a couple of good holiday home developments which have seen great demand from buyers mostly in the age group of 35 to 50. Many more have been launched recently are scheduled to be completed in a year's time.
LOCATION ADVANTAGES:
Yercaud is about 230 kilometers from Bangalore and is a drive of about three hours and about 360 kilometers from Chennai, which is a drive of about six hours. This makes it a good location for a weekend getaway.
AREAS IN YERCAUD WHERE DEVELOPMENT ARE CONCENTRATED:
Unlike Ooty where most of the developments are coming up at a radius of 10 kilometers from the town, Yercaud still has a lot of scope in the confines of the town too. However the areas near Yercaud Lake of late is seeing a lot of activity from developers. For those looking for residential land, areas near the Pagoda Point can also be a good investment.
PRICING OF PROPERTIES IN YERCAUD:
A 2BHK villa with a built-up area of 1000 square feet on a plot measuring 10,000 square feet will cost around INR 40 to 50 lakhs. Meanwhile a plot measuring 1,000 square yards will cost around 32 to 40 lakhs.
In the next couple of weeks we will be reviewing some of the top developments in Yercaud. Invariably if you have been to the place and seen a project which you want us to review for you mail the details to editor@holidayhometimes.com and we will definitely come back with our findings.
To get more information & assistance, please submit the form below and our specialist will get in touch with you at the earliest.