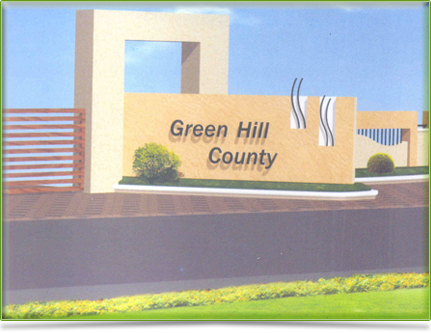 Yercaud, the Jewel of the South, a hill station just a few hours drive from Chennai and Bangalore has over the last few years witnessed a flurry of activity in the real estate sector with several developers launching their projects mostly to cater to the rising demand for holiday homes here. While prices are gradually going north, compared to other holiday home destination, they are still very low making Yercaud an attractive location amongst discerning holiday home buyers. Options of properties in Yercaud include, villas, apartments, stand alone houses and plots being offering in a gated community.
One such development is Green Hill County in Yercaud, Tamil Nadu. In the mountain ranges of Yercaud this villa development by AVR SS Builders features 60 villa plots of different sizes ranging from 1300 to 3724 square feet. Well, building a holiday home in the mountains is something that many people dream about. And when the plot is in a gated community amidst coffee plantations and green hills, nothing like it!
Back to the Green Hill County project, the developer has laid the internal roads measuring 25 to 30 feet wide and the water connections to all individual plots have been provided. Availability of water being a major issue in the mountains, the developer has its own well from where the water is sourced for the villas. Meanwhile all the electricity connections provided to the individual plots via underground cables are complete and lighting of roads and other common areas have been taken care of.
The development has also earmarked an area for a community hall where residents can have weekend gatherings, functions, etc.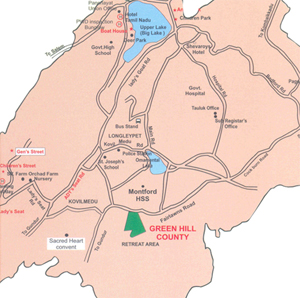 Location:
Situated on the Fair Lands Road, the Green Hill County is a good investment option with all the tourist spots of Yercaud in its vicinity. Just adjacent to the Montford & Sacred Heart School, the development is a walking distance to from the major restaurants, the city center and public transport.
About the developer:
Promoted by the Chettiar family, AVR SS Builders have been in the business of developing gated communities for over a decade now. Today the company under the able guidance of Mr. A.B. Sudarsanam, a well know philanthropist in the area and his son A.B.S. Sanjjay has successfully launched and completed several projects in the Salem district including a couple of apartment projects.
Pricing:
Several buyers have already constructed their villas in Green Hill County. A few plots are available for resale and prices range between INR 1000 to 3000 per square feet.
Contact:
For more information one can contact S. Mohan, Executive Director at +91-9790177777 or email him at mohan@avrssbuilders.com
To get more information & assistance on Green Hill County, Yercaud, please submit the form below and our specialist will get in touch with you at the earliest.