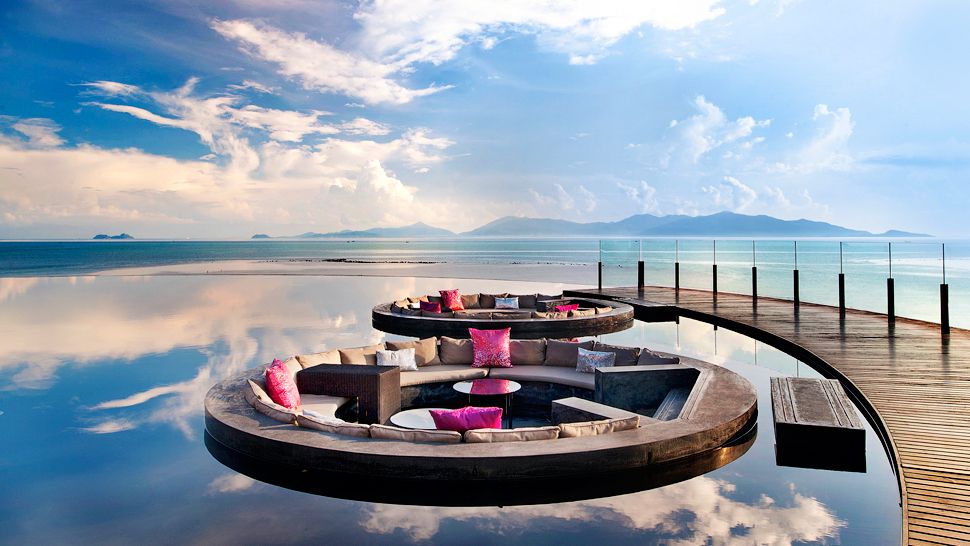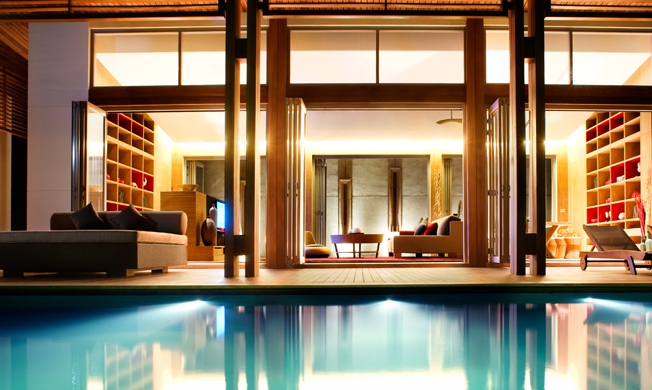 All beachfront homes at The Residences at W Retreat Koh Samui have been sold out, reflecting the strong interest for units there. The buzz is growing about the stunning, contemporary villas at The Residences at W Retreat Koh Samui with the sale reservation of all four Beachfront Residences within two months of its launch in Hong Kong.
Voted one of the 20 Top Resort Properties in Asia in 2011 by Property Report magazine, The Residences at W Retreat Koh Samui feature 12 spectacular villas that represent a new dimension of cutting-edge design, contemporary lifestyle and modern comfort for the Thai resort market. The quick sale of the Beachfront Residences underscores the high demand for the rare opportunity to own a piece of the W lifestyle on Koh Samui.
"The demand for The Residences at the W Retreat Koh Samui has greatly exceeded expectations with the sale of all the Beachfront Residences," said Sunny Bajaj, Managing Director of Amburaya Hotels & Resorts, developer of the property. "There is strong demand worldwide for Thai resort properties and, in particular, for the W lifestyle brand. Discerning buyers from all over are quickly recognizing that The Residences at the W Retreat are an excellent lifestyle investment."
Priced from THB65million (USD $2 million), The Residences at the W Retreat Koh Samui feature a combination of different types of villas with various sizes, ranging from two to five bedrooms and from 515 to 1,170 square meters (built-up area). Each property is a study in tropical Zen style with exotic touches, and offers full access to the signature comforts, services and amenities available at the adjacent award-winning W Retreat Koh Samui, recently named on Conde Nast Traveler's prestigious 'Hot List' for 2011′, Travel + Leisure's 'It List: The Best New Hotels in 2011,' and Destination Magazine's 2011 'Luxe List.'
Among the many distinguishing characteristics of The Residences at W Retreat Koh Samui are its limited number – only 12 private residences are currently available for sale – a true symbol of prestige and exclusivity for the world's most discerning buyers. In addition, the Retreat's prime location along stunning Maenam Beach on the island's north shore is widely considered to be the best location on Koh Samui, with its secluded shoreline and interesting topography that provide all residents and guests with excellent views.
The W brand's unique mix of contemporary cool design, modern comfort and innovating style is particularly appealing to those seeking to be wowed by the finer things in life. This includes everyone from busy executives, those looking for a weekend or holiday home to early retirees with time to appreciate Thailand and Koh Samui's culture, cuisine, sun, sea and sand. Moreover, from an investment perspective, the W Retreat Koh Samui is one of Thailand's hottest resort properties with high demand from hotel guests expected to generate good rental returns for villa owners.
"There is a strong demand for lifestyle residences located in Thai resorts," said Richard Skene, Director of Sales & Marketing for Amburaya Hotels & Resorts. "The Residences at W Retreat Koh Samui offers an alluring combination of the W lifestyle brand and a stand-out location that is proving to be irresistible to potential owners."
Project Status:
This article was last updated on 30th October, 2020.
To get more information & assistance on W Retreat, Koh Samui, please submit the form below and our specialist will get in touch with you at the earliest.