If you are looking to construct your holiday home in a gated community and be able to take an occasional vacation staying in Mumbai, Rose Paradise situated at Pimploli Village in Karjat which is barely 9 kilometers from the picturesque Matheran can be a good option.
Already Karjat has earned its reputation for being the foremost holiday home destination for Mumbaikars and Puneites owing to its untouched greenery, good infrastructure and most importantly its vicinity to two of India's metros – Mumbai and Pune. The prices of property here are still within the reach of even the intending holiday home buyer on a low budget, all the while, giving a good rental return and property appreciation.
In this article we will take a look at the recently launched Temple Rose Real Estate Pvt. Ltd's Rose Paradise project comprising bungalow plots of various sizes. The development is being marketed as a unique project that will give owners the opportunity to cherish their lifestyle in the midst of nature's grandeur.
The T.P. Plan for the development has been sanctioned and the NA Order has been received by the developer, which makes it an attractive and hassle-free investment.
LOCATION OF ROSE PARADISE:
Rose Paradise is in close proximity to Neral Station which is about 2.5 kilometers and Matheran which is about 9 kilometers from here. Meanwhile Mumbai is about 99 kilometers and Thane is just 52 kilometers from the development and is well connected by the National Highway.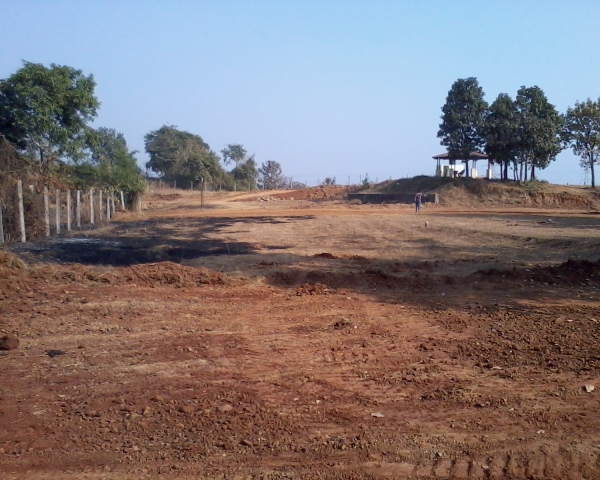 ABOUT THE DEVELOPER:
Temple Rose Real Estate Pvt. Ltd. has been in the business of developing mini townships mostly in the holiday home locations near Mumbai since 2007. Today the company has more than a dozen of projects to boast of which some have been completed and others where work is still going on. Of late the company has diversified its area of operations foraying into marketing of multi products and services, and construction in the hospitality industry.
Managed by highly experienced professionals with more than 30 years of experience and having local as well as International experience in real estate development, Temple Rose Real Estate Pvt. Ltd.through its innovative marketing plan to market its Group Company's Properties/Projects/Multi-products and Services works towards benefitting all investors and second home buyers.
AMENITIES:
Swimming Pool with Jacuzzi

Tennis Court/Indoor Games

Meditation Hall

Convention Hall

Restaurant

Club House with Gym and Sauna

Garden

24 Hours maintenance and Security

Children Play Area
DOCUMENTS TO CHECK (ASK THE DEVELOPER) BEFORE YOU INVEST:
Forest department clearance certificate/ order

7/12 extract for the land should show that the developer is the owner of the land. The person in whose name you are issuing the cheque and the name on the 7/12 extract should be the same

Check land survey records with the appropriate parcel numbers and cross check with the ones showing up on builder's documents

Check whether the land has the status of NA (non-agricultural)

Check township plan to see there are no roads that pass through the plot you select

Check whether the water line is big enough to provide water for all plots

Club house and other amenities will have areas reserved as per Collector plan. So Check whether these are marked in the plan.
PLOT SIZES:

| | | |
| --- | --- | --- |
| Serial No. | Plot No. | Area (Sq. Ft.) |
| 1 | RP-080 | 1765 |
| 2 | RP-083 | 2529 |
| 3 | RP-084 | 1776 |
| 4 | RP-119 | 3229 |
| 5 | RP-120 | 3498 |
| 6 | RP-123 | 2206 |
| 7 | RP-128 | 3068 |
| 8 | RP-129 | 3498 |
| 9 | RP-159 | 3068 |
| 10 | RP-160 | 2604 |
| 11 | RP-161 | 2777 |
PRICING:
Only a few plots are available for sale/ resale at INR 412 per square feet.
CONTACT:
For more information one can contact Temple Rose Real Estate Pvt. Ltd's sales team at +91-22-6760 0500 (100 LINES) or send an email to temple.rose@gmail.com
Project Status:
This article was last updated on 4-11-2020
To get more information & assistance on Rose Paradise, Karjat, please submit the form below and our specialist will get in touch with you at the earliest.