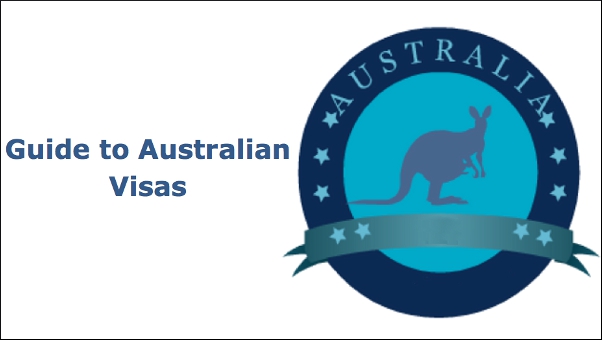 Australia is a great place to retire. The climate is temperate, the lifestyle is relaxed and infrastructure such as public transport and healthcare and of high quality. If you do not already have permanent residency or citizenship in Australia, but are thinking of retiring there you have a few options available to you, depending upon your age, business experience and available assets.
Under 55 years of age
If you are under 55 years of age and do not wish to retire immediately, then you could apply for a business or investment visa in Australia. You will be required to be involved in the running and maintaining the business, so you can't put your feet up straight away, but they do offer a path to permanent residency.
Over 55 years of age
If you are over 55 years of age and wish to retire immediately, it is very difficult to obtain permanent residency or citizenship in Australia unless you are sponsored by an Australian citizen (like a family member). However you may be eligible to stay in Australia for up to four years under the Investor Retirement Visa (405), with the possible option to extend this for a further 4 years. This is a temporary visa only, with no option for converting it to permanent residency.
This Investor Retirement visa is open to people who are over 55 years of age, have no dependents (except a partner who can be included on the visa) and have the ability to support themselves and make a long term financial investment in Australia. To be eligible, you must be sponsored by a State or Territory government agency and have assets valued at $A750,000 or more (or $A500,000 if you wish to live in regional Australia) that are able to be transferred to Australia and invested in the State or Territory that has sponsored you. You must also have access to a minimum income of $A65,000 (or $A50,000 for regional Australia) per year.
To apply for sponsorship from a State or Territory, you will need to contact the one you are interested in living in and find out their specific requirements, as they do differ. Whilst Australia has universal healthcare, this is available only for permanent residents and citizens. As a temporary resident, you will be required to hold comprehensive health insurance, preferably with an Australian insurer. The good news is that you can work up to 20 hours a week under this visa, if you want to keep yourself busy.
When compared to neighbouring New Zealand, this temporary visa is certainly more attractive. For a smaller investment amount (A$500,000 compared to NZ$750,000) you can stay for 2 years longer in Australia under this visa.
If you have experience running a business in your home country, and are not looking at retiring immediately, there may be an opportunity for you to obtain permanent residency in Australia as a Business Owner or Investor. Some of the business visas available allow for a State or Territory to waive the age limitation (currently 55 years of age) if they believe the economic investment would be significant to their region. You can discuss this with the relevant State or Territory when considering your application.
In particular, this waiver may be applied for the Business Talent (132) visa, which provides permanent residency, or for the Business Innovation and Investor Streams of the Business Innovation and Investment (188) visa. The latter visa is a provisional one, which offers a path to permanent residency after the visa requirements have been fulfilled, usually within two to four years. The Significant Investor stream of the Business Innovation and Investment (188) visa does not have an age restriction, and is open to people with relevant business experience who wish to invest over $A5 million in Australia, and want to maintain this business after the initial investment has matured.
Similar to the temporary retirement visas, the Significant Investor Stream visa is actually quite attractive when compared to the option offered in New Zealand, which requires an investment of NZ$10 million. Making this the best passive investment path to permanent residency in the region.
Whilst the options to retire permanently in Australia may be limited, it is certainly not impossible and there are still plenty of opportunities to visit and spend time in this great country in your golden years.
To get more information & assistance, please submit the form below and our specialist will get in touch with you at the earliest.