Holiday home owners on many occasions lose out on guests due to the usual delays in signing of the rental agreement. The guest would promise they will send the contract first thing in the morning and you would block the dates at your end in the meantime. But days pass and you still don't get the contract and thus lose out not only on that guest(s), but also others who could have booked had you not blocked the dates on our availability calendar. So an easy, fast and secured option needs to be adopted by holiday home owners.
In this article we will thus discuss two websites – HelloSign and EchoSign – that provide solution to this – using e-signatures and how you can benefit from their services. But before that if you have any doubts in your mind then here's a fact: Electronic signatures are legal and are accepted worldwide making it a fastest way to get your rental agreement signed instantly.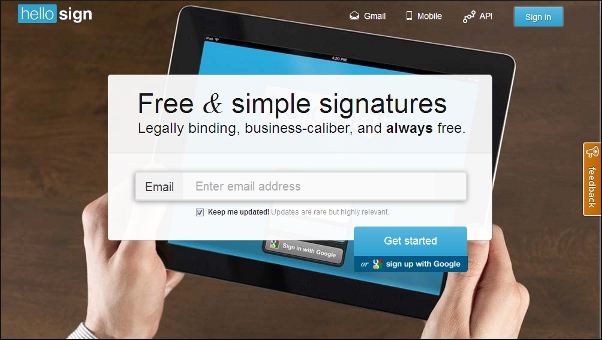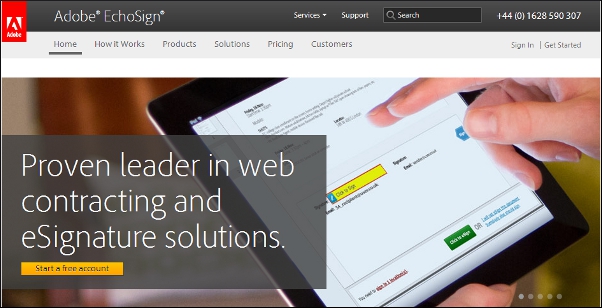 For holiday home owners managing and renting out their property mean a lot of paperwork, averaging dozen of contracts each month. Emailing, faxing and postage/shipping are a huge part of the holiday home rental business when trying to get contracts signed which takes on average 7-10 days to receive a signed rental contract, usually much longer than the time taken to receive the rental itself!
So with EchoSign or HelloSign rentals agreements can be signed immediately and securely. And since it is not hand written, guest information is easy to copy and paste into the guest database. It is also easy to see when a guest views the document and the paperless audit trail gives a full report of each transaction in the signing process.
Features:
Both HelloSign and EchoSign have the following features which can fulfill all your needs:
FREE to use

Your guests can view and sign the documents (rental agreement, rules/ instructions) in a click

Easily position initial, signature and input boxes on the contract

Ability to create reminders and alerts to ensure timely signatures

Assign people who get the copy of the signed rental agreement automatically

Send and sign contracts using multiple signature options – typed signature, drawn signature using a stylus or mouse, and in-person signing via an iPad or other mobile device

Easily obtain signatures from multiple people or parties, even at the same address (husband/wife signing, etc.)

Verify signer identity with multiple authentication methods (email address, password, etc.)

Enable guests to add documents (i.e. driver's license, etc.) for you to verify.
Benefits of using e-signatures using HelloSign and EchoSign:
Reduced time taken to get your rental agreement signed by guests

Reduce cancellations

Reduce expenditure on follow-up phone calls

Save money in printing, faxing, postage and storage costs
Many holiday home owners have been using either EchoSign or HelloSign and already reaping the benefits. And because the entire process is easy, fast and secured, it will also improve customer satisfaction. Try them today!