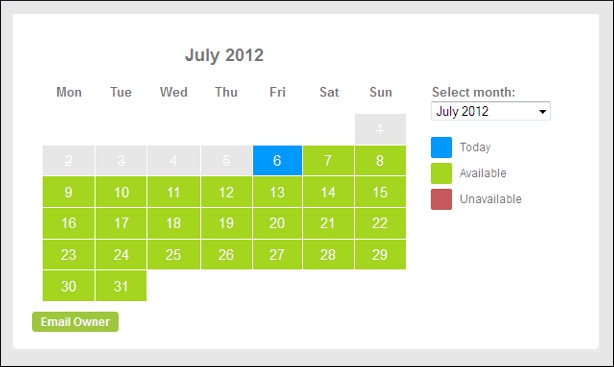 This is perhaps the single most task a holiday home/ homestay owner must do religiously if he is to be taken seriously by travelers. The availability calendar is like the first step to marketing your property effectively. Today, almost all vacation home rental websites provide owners listed with them with an availability calendar to update his occupancy dates. However, I have seen many owners fail to see the benefits of updating it, with many not having updated their calendars for months. Here is why updating your availability calendar is so important:
(a) When travelers first begin their vacation rental search, they usually have specific dates in mind. This is why an up-to-date calendar is so important. When a potential guest visits your rental advertisement the first detail he looks for is the calendar.
(b) If your calendar is kept up-to-date, travelers are more likely to inquire about your property.
(c) If your calendar is not up-to-date a potential guest may assume that the property is no longer active or that the property is not taking bookings.
(d) By providing an updated calendar you can establish credibility by showing potential guests that you are serious about your vacation home rental business and that your calendar is always accurate.
(e) Updating your rental calendar will help you stop wasting your time with date availability inquiries for dates already booked and thus help you receive more qualified inquiries.
(f) If the availability calendar is up-to-date it increases your search result ranking because most holiday home rental websites list their most recently updated properties near the top of the search results. Moreover this will help your property to appear in date specific searches.
In a nutshell, a few minutes spent doing this could be the difference between a booking and not being seen at all. So, are you prepared to take this risk of losing business for not updating your calendar?