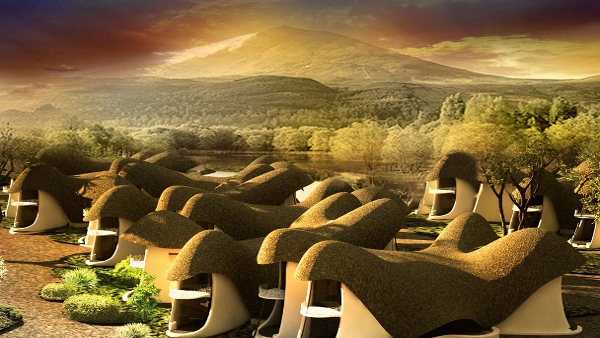 Tarkarli is a coastal tourist destination in the Sindhudurg area of Maharashtra. In the last couple of years, Tarkarli has emerged as the next preferred location after Goa as a weekend destination.
Tarkarli is blessed with beautiful and clear white sand beaches, serene back waters, silence and greenery in the nature and lots of other attractive places like traditional markets, temples, forts in the nearby villages and city. Moreover adventure sports like snorkeling and scuba diving have added to the popularity of the hub. Despite its huge potential, the real estate market in general and the second home market in particular is yet to take off in a big way.
However, with the recent launch of India's first zero carbon village by Sankalp group this segment will also receive a major boost. Sankalp Group's project in Tarkarli named Coral Village will feature ultra-luxurious villas spread over an area of 47 acres.
LOCATION:
The project is 510 km away from Mumbai in the Sidhudurg district and shares its border with Goa state.
OFFERINGS:
The first phase of 80 villas spread over 10 acres will be ready by 2014 while the total project of 180 villas will be ready for occupancy by 2016.
Appraised by Bank of India, the pre-rated LEED (Leadership in Energy and Environmental Design) platinum green project has already fully developed two villas and four more are under construction while the rest will be developed in cluster of 4-10 villas. The villas are available in various sizes ranging from 2,111 square feet to 2,229 square feet.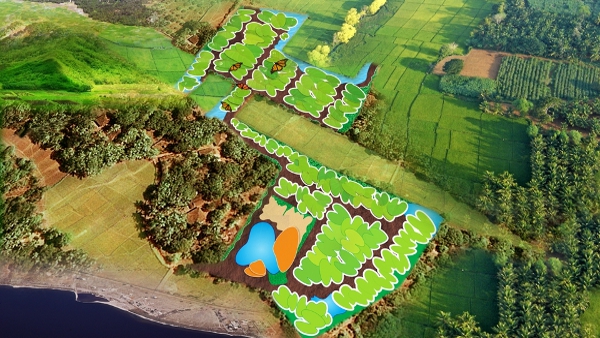 FEATURES:
The project is being constructed with just 6 percent cement contribution compared to the conventional 22 percent and they would be generating our own power of 4 MW through non-conventional resources to keep the construction methodology totally green.
The construction is being undertaken in such a way that the internal temperature and humidity is kept at bay by the porosity of the clay block walls crafted from the nearest mines. The plaster is being imported from Istanbul, made from 100% recycled glass fibre granules which offer a beautiful white texture.
The villas with will have private pools will be fully furnished with 2 Queen/King-sized beds, dining table with 3 Chairs, 2 sofas, 2 bedside tables, 1 bed center table, bathtub, 40 inch LCD television, The intelligent housing will have fixtures such as remote-controlled ambiance Lighting with 4 options, close circuit camera outside the door to protect the privacy and wireless internet connection.
AMENITIES/ FACILITIES:
Clubhouse

24×7 security

Integrated center of medicine

Designated kids play area

Multi-cuisine restaurants

Wi-Fi Internet enabled villas
PRICING:
Rs. 5,000 per sq.ft
CONTACT:
For more information on can contact the builder at +91-2365-253623 and +91-22-40958888 (Mumbai office)
Project Status:
This article was last updated on 30th October, 2020.
To get more information & assistance on Coral Village, Sindhudurg, please submit the form below and our specialist will get in touch with you at the earliest.