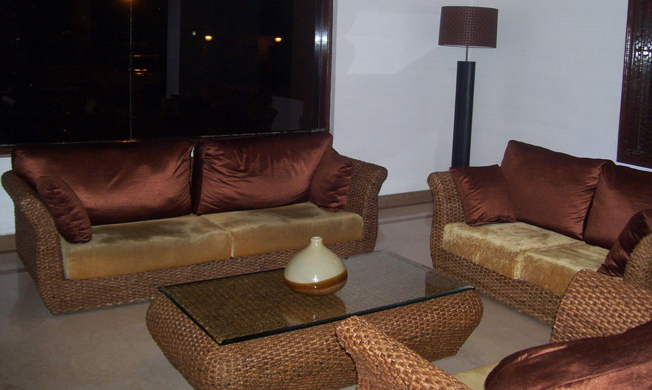 A recent media report has said that while residential property sales have witnessed a significant decline in metros due to higher prices and high home loan rates, demand for second homes has picked up in the past couple of years in the outskirts of cities. This is especially seen in the upper end of the market as customers are not essentially dependent on housing loans to finance their dream home away from their primary home.
The report published in the Financial Chronicle newspaper says that people with higher disposable income usually buy a second home as an investment option or simply to have a vacation house.
The report noted that rise in demand in the second home market in India is primarily due to the customer looking at an opportunity to get away from the day-to-day city life and enjoy the calm, serene atmosphere within the comfort of her home. However, some customers may be buying them as an investment option. For second home buyers, prices could be as high as Rs 10-12 crore, depending on the location and type of property, and as low as Rs 5-10 lakh.
Rajeev Talwar, executive director of DLF told the newspaper, that the second home segment is growing fast. "Demand for residences in cities and outskirts is very much there, but due to the high home loan rates, customers are going slow on buying property. In the second home segment, customers are not much dependent on housing loans and mainly buy these properties as holiday destinations."
Talwar said his company focuses in developing properties both within the cities and also on the outskirts.
The price tags on residential properties in the cities are extremely steep and the lifestyle quotient low in most cases, especially in cities such as Mumbai, New Delhi and Bangalore. "There is a demand-supply mismatch and if one wants to buy a house within the city, she has to usually compromise on the size of the apartment as it is exorbitantly priced. Otherwise, one has to buy a house in the far-off suburbs," said Talwar.
This means that while making the ultimate choice for first homes, most property buyers invariably sacrifice comfort and natural ambience in favour of daily commuting distances. Purchases for weekend homes, or vacation homes, however, are preferred in close-by hill stations or other accessible locations with convivial surroundings, the report noted.
The report further said that consumers have started to believe that two homes are always better than one and that the second one should provide what the first one cannot.
Farhan Naaz, 29, a lecturer by profession, from South Mumbai, is happy to have a second home. "I booked a flat in Khargar in Navi Mumbai as an investment option. But now, it is like my second home. As and when I wish, I can get away from the hectic day-to-day schedule and stay there peacefully," he was quoted as saying by the newspaper.
The most preferred locations for second homes in Mumbai are Lonavala, Alibaug, Karjat and Goa. Lonavala is the favourite as there is a good supply pipeline of row houses and bungalows by leading players such as Tata Housing, Lodha, Piramal, Kalpataru and Disha Direct, among others. Alibaug is the one destination for second home owners, who have a penchant for the coast.
According to Mofatraj P Munot, chairman of Kalpataru Group, there is a strong demand for this segment as people are craving for quality of life in terms of clean environment, bigger space among others, and this is more affordable than houses in the city.
Echoing a similar view, Santosh Naik, managing director of Disha Direct, said, "In the second home segment, there is scope for all to invest as the plots starts from Rs 5 lakh going up to Rs 15 lakh. Prices for apartments range between Rs 13 lakh and 25 lakh, bungalows are available for Rs 30-60 lakh and villas are available from Rs 60 lakh and above."
Most consumers opting for second homes are not dependent on housing loans. Those who do opt for that mainly want income-tax exemption.
Naik believes that the second home segment is likely to witness a growth of 70-80 per cent in 2012. He said, at present, the company has 14 projects in locations such as Karjat, Mumbai-Goa highway and Alibaug, among others.
Karjat is a new fad among Mumbai's holiday home buyers, offering affordability and serenity. Row houses sell between Rs 30 lakh and Rs 1.5 crore, bungalows range between Rs 65 lakh and Rs 1.8 crore and plots from Rs 10 lakh to Rs 50 lakh, says Naik.
The southern part of the country is also witnessing a robust demand for second homes, said developers. Speaking on demand for second homes in the south, Jack Bastain Nazareth, Chief Executive Officer at Purvankara Projects, said locations in the southern market is mainly driven by end-users. However, there is a slow shift in trend as many are looking for investment in real estate and are opting to buy second homes.
According to Nazareth, Mysore, Ooty and Pondicherry in Chennai are sought-after destinations.
"We have launched a project in Coimbatore and plan to launch a project in Mysore. The demand in these locations as second homes are growing as people look at these destinations as good options to invest due to improving infrastructure in these areas," says Nazareth.
In Bangalore, Mysore is one of the favourite second home destinations. Famous for its overall cleanliness and spirited festival celebrations, Mysore is Karnataka's second-largest city. Here again, villas are the most popular second home configurations and are available in the range of Rs 60 lakh to Rs 3 crore. Land for personalised residential development is also in demand and plots can be bought for anything between Rs 25 lakh to Rs 1 crore, he said.
As new second home destinations galore, more realty players are entering this niche segment to provide a wide range of options, the report added.
To get more information & assistance, please submit the form below and our specialist will get in touch with you at the earliest.