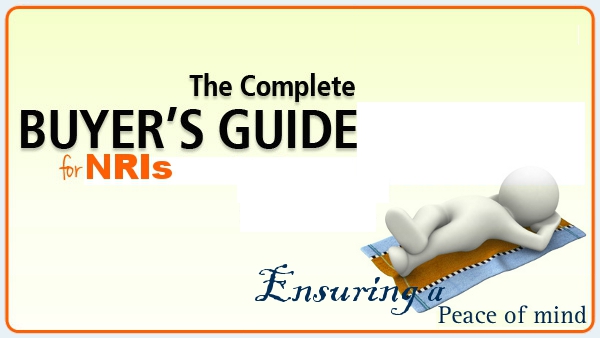 NRIs may often find it quite daunting to decide on a property and get a safe deal on it. With some many locations to choose from, the traditional manner to request friends, relatives and acquaintances to search for the right one is no longer effective. The saving grace thought today is that many reputed real estate developers have started offering complete services in this regard for NRIs in order to attract investment.
So how do NRIs ensure that their investment is safe?
SEMINARS AND PROPERTY EXPOS: The first step to get a safe deal and to ensure that your money is protected is to search right. Many developers organize seminars and expos in different parts of the world to woo NRI buyers. They will have glossy brochures and promises of various schemes to take care of the house in terms of maintenance as well as leasing post purchase. Enticing, isn't it? But hold your horses. You must not completely rely on such expos and seminars that are held abroad to decide on buying the right property. The agents of the developers may at times provide incorrect and misleading information regarding the true value and prospects of the property that they try to sell. They might be trying to palm off projects that failed to take off in domestic market. Cross checking such claims with someone you trust back home in India can save many complications at a later stage.
MAKING THE BEST WHEN YOU ARE IN INDIA: Now because buying a property is serious business that involves a substantial amount of your hard-earned money, if you are in India for a little period make the best use of it. Before you arrive shortlist locations and developments which you had liked. Nowadays most developers have their websites with all the details. If not, visit a couple of property classified websites for options. Now that you know where to buy and what to buy, once you are in the country visit the developer and do a reality check of the project onsite. Try to find out when the project was launched, the developer's portfolio, and speak to a couple of buyers if possible. Once you have finished your research, take a day out to zero in on the best you had seen. Careful research undertaken to select the right property to buy in India is the beginning of a really great investment idea.
HIRING A PROFESSIONAL: Whether you are in India to buy a property or not, it's a worthy investment to hire a professional – a lawyer. Ask him to find out whether the developer in question is offering a clear title and litigation free property. Make sure that the lawyer was not recommended by the developer himself. Today all legal professionals are associated with a Bar Council, so finding a qualified lawyer is not much of sweat.
GIVING A POWER OF ATTORNEY: In many cases property developers ask for a power of attorney to take care of issues related to purchasing a property in India. Since you will not be able to appear in person every time you can actually give a PoA to a resident in India to buy a property of your choice in India. The first and foremost advantage of executing a PoA is that you don't have to come down to the site office to sign documents. You can just send a representative with the power of attorney and that person can sign the contract and do the necessary documentation for you.
However despite all the benefits of a power of attorney, it can also be a bane when not done the right way or put into wrong hands. Giving a power of attorney to someone to buy a property on your behalf means that you are basically telling people who read the document, that you are giving the agent full rights to sign for you and agree or refuse something on your behalf. If the agent turns out to be corrupt, then any transactions that he or she handles, is at risk for fraud. Although this is a very convenient thing to do, the fact that it can be misused means that only a few ever use it. Giving that kind of power to one person can be very risky even if you plan to monitor all the transactions made under your name. So if you intend to give a power of attorney, make sure you are represented by a trusted person. A good compromise is to grant the POA to the developer only for specific necessary items.

To get more information & assistance, please submit the form below and our specialist will get in touch with you at the earliest.