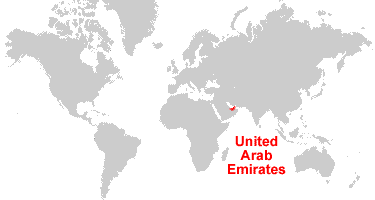 Key Facts:
Climate – desert; cooler in eastern mountains
GDP (Per Capita) (2018) – $41,476
Population (2020) – 9,890,400
Official language – Arabic
Major religions – Islam (76%), Christianity (13%), Hinduism (7%), Buddhism (2%)
Ethnic Groups – South Asian (Indian, Pakistani, Bangladeshi) (59.4%), Emirati Arab (11.6%), Egyptian (7.4%), Filipino (6.1%)
Government – federation of monarchies
Currency – UAE Dirham (AED)
Taxes – There are no tax laws that apply to individuals in the UAE and, as a result, no domestic concept of individual tax residence. Nevertheless, the MOF issues tax residence certificates to individuals who satisfy the requirements of the MOF (including physical presence in the UAE of more than 183 days within any 12 month period) and a relevant tax treaty, if appropriate.
Residency by Investment:
Option 1 – Obtain residency by purchasing and owning a property. To fit the requirements of the residency visa, the property must be worth at least 1 million dirhams, which amounts to approximately $272.000. The visa is normally issued for 2 years and does not grant the right to work in UAE.
Option 2 – To become a resident of UAE by registration of a Free Zone company. This option allows the shareholders and employees of the company to apply for residency status.
Citizenship by Investment:
To be Updated.
What makes it special?
To be Updated.