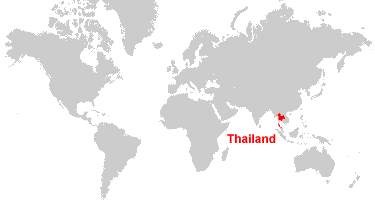 Key Facts:
Climate – tropical; rainy, warm, cloudy southwest monsoon (mid-May to September); dry, cool northeast monsoon (November to mid-March); southern isthmus always hot and humid
Population – 69,758,935
GDP (Per Capita) (2019) – $7,607
Official language – Thai
Major Religions – Buddhism (94.50%), Islam (4.29%), Christianity (1.17%), Hinduism (0.03%)
Ethnic Groups – Thai (86%), Khmer (3%), Malays (2%), Others (9%)
Government – constitutional monarchy
Currency – Baht (THB)
Taxes – Thai residents and non-residents are taxed on their Thailand-source income. Thai residents are taxed on foreign-source income only if the income is brought into Thailand in the year derived (repatriation in later years is exempt from personal income tax).
Gains or benefits derived by individuals are subject to personal income tax, e.g., employment income including employment-related benefits (unless exempted), profits derived by an individual from the carrying on of a trade or profession, passive income, etc.
Assessable income is subject to progressive rates, up to a maximum rate of 35% on income over THB 5 million. Expatriate employees of an IBC may be entitled to a flat income tax rate of 15% or an exemption from the tax in certain cases. Dividends and interest are taxed at source at a rate of 10% and 15%, respectively.
Capital gains are considered taxable income and are subject to the normal personal income tax rates. Capital gains from the sale of shares of a public company registered on the Thailand stock exchange are exempt from personal income tax; otherwise, gains are subject to the normal progressive personal income tax rates.
Residency by Investment:
The residence visa obtained through the Thailand elite residence program does not lead to permanent residence status or citizenship. Permanent residence can only be obtained when an individual has had a Thai non-immigrant visa for at least three years prior to the submission of their application. It is possible to apply for citizenship after holding permanent residence status in Thailand for 10 consecutive years.
Citizenship by Investment:
To be Updated.
Why it makes sense?
To be Updated.