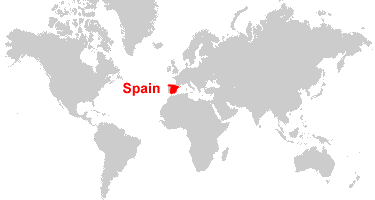 Key Facts:
Climate – temperate; clear, hot summers in interior, more moderate and cloudy along coast; cloudy, cold winters in interior, partly cloudy and cool along coast
Population – 47,431,256
GDP (Per Capita) (2020) – $30,734
Official language – Spanish
Major Religions – Christianity (62%), Other Religions (3%)
Ethnic Groups – Spaniards (85.64%), Others (14.36%)
Government – parliamentary constitutional monarchy
Currency – Euro (EUR)
Taxes – Individuals that are residents of Spain are subject to personal income tax on their worldwide income, unless they are subject to a special regime for "impatriates." Non-residents are taxed only on Spanish-source income. The tax base is split into two categories depending on the type of income: investment taxable income and ordinary taxable income.
Taxable income of individuals includes earned income (e.g., salaries, wages, and business or professional income) and passive/investment income (e.g., dividends, interest, and capital gains).
The final tax rate for taxable income (other than investment income) is the sum of the rate resulting from the national tax rate table above and the local rate resulting from the table approved by the relevant Spanish region, so the final tax rates may vary according to the region where the individual is resident (e.g. the maximum tax rate in Madrid would be 43.5%, compared to the 48% rate applicable for general taxable income over EUR 175,000 in Catalonia).
Taxable investment income (e.g., dividends, interest, and certain capital gains) is subject to progressive rates of 19% on the first EUR 6,000 of income; 21% on income over EUR 6,000 and up to EUR 50,000; and 23% on income exceeding EUR 50,000. Capital gains generally are included in the investment income taxable base.
Residency by Investment:
For permanent residency, you just need 5 years of residence in the country; whereas to obtain the Spanish citizenship you need to have lived in Spain for 10 years. Bear in mind that some individuals from certain countries do require less than 10 years if there is any treatment between both countries.
Spain launched its golden visa programme in 2013. An investment of €500,000 in real estate will gain family residency. The Spanish investor visa can be renewed every two years.
Citizenship by Investment:
To be Updated.
Why it makes sense?
To be Updated.