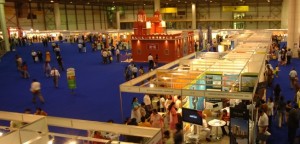 The Indian Property Show, scheduled to open on December 15 in Dubai, will be a unique opportunity for buyers wanting to own a holiday home in India.
Expected to generate business worth $51 million, the three-day event at Airport Expo will showcase around 300 projects worth $5 billion. Organised by Sumansa Exhibitions, the show will exhibit diverse offerings ranging from budget to luxury properties and exciting offers from 70 developers and exhibitors. The show is expected to be visited by over 15,000 visitors.
"We are pleased to get the show back to Dubai after successfully showcasing in Durban, London and Singapore. The Indian Property market is a hot investment option even today and the sentiment is echoed by all the developers back in India as the enquiries and purchases by NRIs have kept increasing," said Sunil Jaiswal, Chief Executive Officer, Sumansa Exhibitions.
"This is even after the interest rates on home loans have gone up and the property prices in the first and second quarter of 2011 have seen an upward trend. Residential property demand will remain strong because of the robust business climate. So we are positive that the show will do well as usual," he added.
The show is considered an ideal platform to meet developers, estate agents, financers, legal experts and vaastu consultants all under one roof and this will help potential buyers make an instant important decision on property investment.
The property developers who will be participating include the best of Indian real estate, construction companies and real estate agents. Some of the top exhibitors are Unitech, Vatika Group, Nirmal Lifestyle, Hiranandani, Ansal Housing, India Bulls, Ireo, Investors Clinic-India's leading real estate consultancy and Citibank UAE, among others.
"The last edition of IPS was held in June in Dubai and was an unprecedented success. The show surpassed all expectations and broke the records of previous editions," Jaiswal added.
To get more information & assistance, please submit the form below and our specialist will get in touch with you at the earliest.