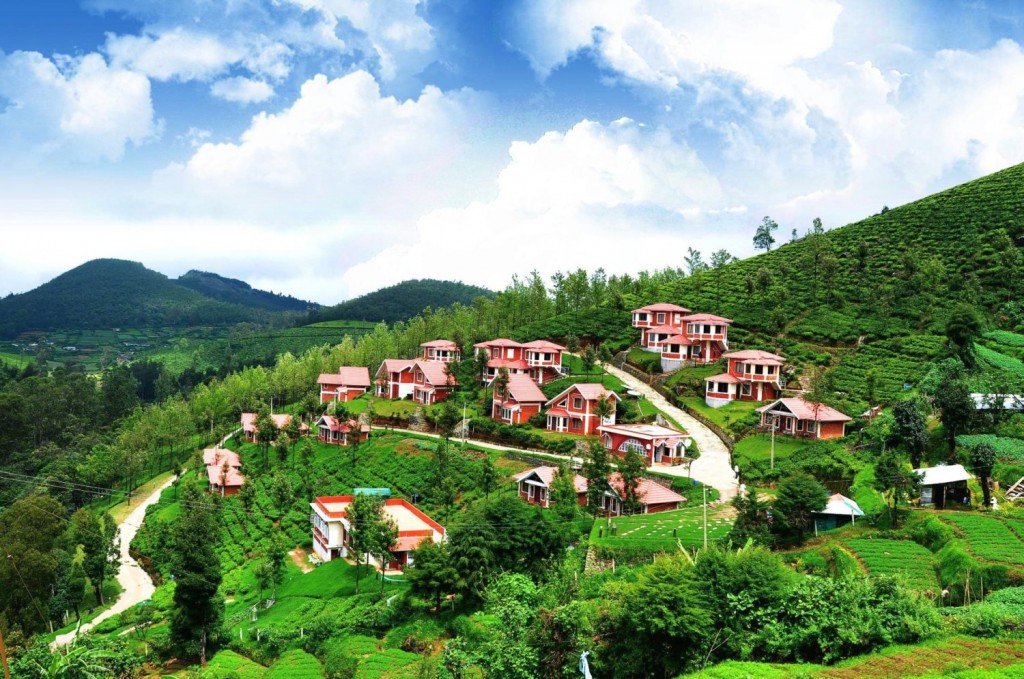 Being one of the oldest real estate agents in the picture-perfect hill station of Ooty in Tamil Nadu, Murali Dharmarajan of Sri Sai Associates has seen the transformation of Ooty from being a late starter to being one of the most-sought after holiday home buyer's destination. He tells us how the real estate sector of the Nilgiris has today positioned itself as an evergreen investment opportunity, how the ever-increasing tourist inflow substantiates the lucrative nature of this industry and why there has never been a better time to invest in Ooty's booming real estate market.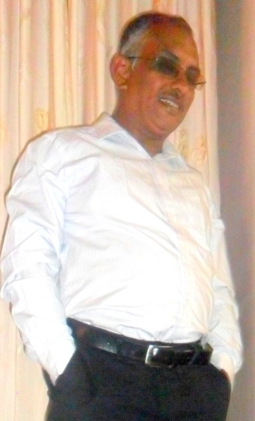 You have seen the real estate market of Ooty and Greater Nilgiris very closely? From your experiences as one of the oldest real estate agents in the area, how would you rate Ooty's real estate market?
When we started our business more than a decade back, there were hardly any inquiries for properties except from a handful of investors from Mumbai and Bangalore. These were predominantly the elite who were financially sound and were looking to buy a second home. After 2002, the inquiries went up by 25 percent and people from Hyderabad, Bangalore and Delhi also started investing in bungalows in Ooty. Almost all prime properties then were sold and options left for investors were only land. After 2005 till 2008 there was a boom in the real estate market of Ooty and many people from Bangalore started investing jointly since it is only six hours drive from Bangalore to Ooty. Today many Indians stay in foreign countries. These NRIs when they come back love to have at least a small second home in a hill station and because the Nilgiris are well connected with Bangalore, Mumbai and Chennai – it's only a two-hour drive from Coimbatore Airport and overnight journey from Chennai – they look at Ooty as their second home destination. Now we have lot of inquiries from buyers and the real estate market here is on the upward trend with an average yearly appreciation of 25 to 30 percent, which is excellent. The appreciation is mainly due to the surge in demand from buyers and the fact that Nilgiris being the smallest district in Tamil Nadu with 50 percent area around it is covered with Reserve Forest has hardly any scope for expansion.
According to you where in Ooty should one look for a property? Why do you recommend these locations?
Real Estate market is good in NIlgiris. People usually prefer little far away from the town to have a peaceful second home. The main towns in the Nilgiris – Ooty, Coonoor and Kotagiri – and the areas near them make excellent investment locations. If you want to have a peaceful stay amidst scenic beauty, the locations on the way to Avilanche and Emerald lakes are very good options. The areas in and around Kotagiri town, that is within 10-kilometer radius are also good although these are yet to develop. Then places near Coonoor where there are some good clubs and a few good gated communities are not bad either.
What kind of residential options are available for buyers in Ooty? Are there any large projects which have been completed or are under construction?
Ooty has a lot to offer discerning buyers. From plantations, colonial houses, bungalows, villas in a gated community and even a few apartments, to a small house with the mountains on the backdrop, you can find a property that will fit your requirement. However prices can range from Rs 20-30 lakhs to a crore or even more. Yes, there are few projects like Sabol, Hidden Valley, etc. but are not much successful. Many people still prefer to have an independent property since they already have an apartment in the city.
Who are these buyers? Are they locals or just NRIs?
To give you a fair idea of the people who buy a second home in Ooty, I must tell you that there are several institutions in the Nilgiris which see a lot of people working here. Notable amongst them are the famous Defence Services Staff College and the Madras Regiment located in Coonoor. So you will see a lot of people working here who would ultimately decide to settle here – IT directors and retired services personnel and Army officers – prefer the Nilgiris especially in and around Coonoor due to the pleasant climate. While we also see a lot of NRIs buying here, most of the investors however are IT executives, advocates, doctors, bankers and few Corporates too.
Are most of these buyers just investors or they are buying to stay? What is the rough ratio between investors to residents?
It will be very difficult to tell you the investor-resident ratio, because the purpose to buy a property is widely varied. You will find buyers who buy land with the initial enthusiasm to build a house, later on have second thoughts since they may not able to come frequently and moreover the property has to be maintained by employing caretaker, gardener, etc. But, yes, because Ooty offers good appreciation on your investment it's not unusual to buy a property solely as an investment although many of the buyers in this category too later on start their holiday home business.
What is your advice to people who want to buy a property in Ooty? What are the pros and cons one should watch out for?
First and foremost make sure that whatever you are buying has a clear title. I would suggest a buyer to hire a good advocate. Then preferably look for 30 degrees gradient so that the developmental expenses are less and the property is safe from soil erosion, etc. Other than that before you buy make sure you are clear on the objective of buying a property. It can't be any worse if you have second thoughts on a decision that involves a huge investment.
You do property management yourself. How is the holiday home market in Ooty? Do you see good demand from tourists wanting to stay in a holiday home?
Lately tourists look for only comfort even if it comes with a price – either star accommodation, homestays or holiday homes. If you can get the pulse of the tourist, you can make good money by renting out your property to travelers. Many people who had earlier bought a property as an investment started running holiday homes which they found profitable given the huge number of tourists that come to Ooty and limited accommodation options available.
For a buyer what is the kind of appreciation he can expect in 5, 10 and 15 years?
The appreciation is not less than 25 percent per annum. Double in 4 years and 10 times in 10 years and 18 times in 15 years. Where else will you see such an appreciation?
In brief please tell our readers about your work in Ooty? If a buyer wants to contact you how can he get in touch with you?
We started our company, Sri Sai Associates, in 1999 and our core business as real estate agents is helping buyers who want to buy old British bungalows, tea plantations, residential land, and stand alone bungalows in the Nilgiris. We also undertake property management for existing owners of properties here helping them find renters and to lease their homes as holiday home or guest houses. So whether it is a property you are looking for, or you have a property in the Nilgiris and looking for a property manager or seeking a caretaker or even a gardener we can find you one. Meanwhile we have a team who does all the legal work involved in property buying, from registration of the property or transferring the property to your name in the municipal/ panchayat records, revenue records and with related departments.
If anyone wants to buy a holiday home in Ooty he can call me at +91- 94435-68585 or email me with his requirements to murali_d_m@rediffmail.com
To get more information & assistance, please submit the form below and our specialist will get in touch with you at the earliest.