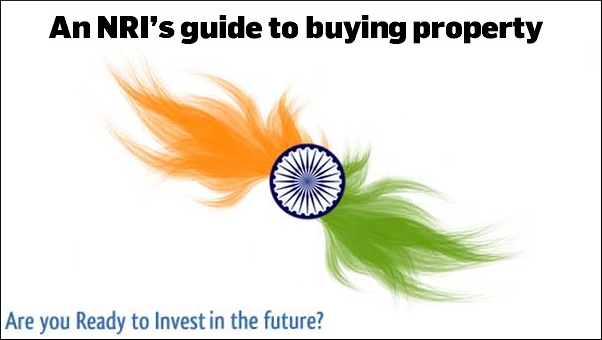 Probably 9 of 10 NRIs who are contemplating on buying a property in India will be asking the same question: "Is it a good decision and time to buy a property now?" Contrary to this dilemma, actually there can never be a good time to invest in an Indian property as now! With so many pluses, in this article, we will outline all the reasons why you should seriously consider buying a property in the country.
Money first! Take a look at India's weakening currency. What used to be Rs 45 for a USD at one point of time is currently close to Rs 55 for a USD (April 9, 2013 rate). The Indian rupee has depreciated almost 20% against the US dollar. This means you are already getting a discount of more than 20% on the purchase of a property. Add to it the discount offered by the developer if you can bargain hard! So does buying an Rs 1 crore property for just Rs 75-80 lakhs seem lucrative? It should, don't you agree?
More Importantly, the weakening Rupee means that your saving overseas will go a much longer way when you decide to move to India in retirement. Things like having a full time servant, daily cleaning, a cook, watching a movie at the many plush cinemas, a meal outside and visiting friends and family will all remain much cheaper as compared to if you were overseas. While India is progressing, we don't anticipate it becoming any more expensive that it already is and by Global standards, it will continue to be extremely cheap – budgeting an average of 1000USD a month will ensure that you lead a carefree life of luxury if you own your own home in India.
From an investment perspective, take a look at India's population growth. It is growing year on year and the young demographic – the average age of the country is 23 – means that India's real estate supply will perhaps never meet the demand for housing! So if you purchase at the right price, it is an excellent form of investment even if you have no plans of residing in India and buying a property is just an investment option.
Looking for immediate income? A property in India can be an excellent source of income. Whether you put it up for short-term (holiday home rental) or long-term rental, the rental market in India is huge, with rents having increased manifolds in most cities over the last few years and it continues to grow. With the expansion of the IT and outsourcing sectors, wide scale employment is being created and over the years senior managers will keep increasing in number and will need quality housing for themselves and their families. Today there are rules and regulations that address the Leave and License agreements and most states allow speedy eviction of defaulting renters and protect landlords.
Fifth benefit for NRIs wanting to invest in a property is that easier availability of loans for NRIs to buy property. RBI has cleared the way for NRIs to get housing loans as well as loans for remodeling and repairs of their property. The new laws enable faster disbursal of loans thus helping NRIs on a short visit to the country.
Last but perhaps the most important benefit for NRIs to buy a property in India is it is an opportunity for financial planning too that can ensure a comfortable future for yourself and your family. Interest earned on bank accounts in foreign countries is very low and thus cannot be considered financial planning. If you have money sitting in bank accounts earning low interest, then property investment may be something that you may want to consider.
While we have not touched upon this – a key component of buying property in India is the social and familial ties you enjoy to the country. We Indians are family oriented and we will always have extended family living in India – in many cases our own parents. When you retire, you will look forward to meeting friends and family and spending more time in India – for this a home in India is very useful.
We recommend that once you have made up your mind to buy a property in India seek out a reputed developer, a good location and of course the properties layout.
To get more information & assistance, please submit the form below and our specialist will get in touch with you at the earliest.