The holiday home market in North India, especially around Delhi, is mainly dominated by buyers from cities like Delhi, Gurgaon, Chandigarh, etc. who are looking to invest in a vacation home. With the mountainous states of Himachal Pradesh and Uttarakhand just a couple of hours drive from these cities, these two destinations have emerged as major holiday home investment destinations. It is perhaps safe to say that most North India buyers' final choice of first homes follows the trend where comfort and natural ambience invariably can be sacrificed in favor of daily commuting distances that are, as far as possible, achievable. By the same coin, it is axiomatic that these limitations must be dispensed with when it comes to second home locations and configurations. Those who buy vacation homes tend to make their purchases in close-by hill stations or other accessible locations with convivial surroundings.
Having said that property buying in the states of Himachal Pradesh and Uttarakhand has been late to pick up due to lack of clarity in the restrictions on non-residents buying property here. Still not clear about the restrictions? Read our articles on restrictions on buying property in Himachal and Can a non-Uttarakhandi buy property in Uttarakhand?
Also in the vicinity of Delhi, Gurgaon and Chandigarh are a couple of other holiday home destinations in Rajasthan and Uttar Pradesh which also see a small percentage of buyers investing in. Jaipur in Rajasthan, and Mathura, Vrindavan and little before Agra are the areas that are finding some takers.
Here are some of the top holiday home projects in an around Delhi: 
UTTARAKHAND:
We had first reviewed this development when its second phase was launched in late 2011. This township project, the Haridwar Greens, is being developed by Arrow Infra Ltd, a Hero Group Company and they have tied up with Investors Clinic to market the project. Hero Group is well known as India's foremost corporate group and as the manufacturers of the […]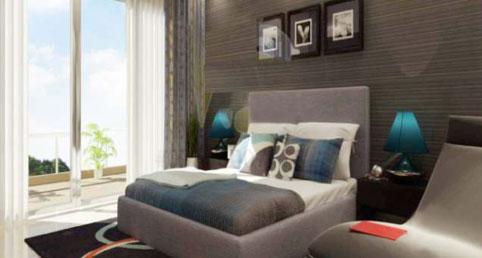 Bhowali near Nainital despite not being a perfect location for a holiday home has seen a flurry of holiday home constructions by some good developers over the years. Perched at an altitude of 1750 meters, what makes Bhowali a premium holiday home destination is its strategic location – very close to the tourist destinations of Nainital, Bhimtal, Ranikhet, Ramgarh, etc. […]
The adjoining areas of Nainital like Bhowali, Sataal, Bhimtal, Ramgarh, Mukteshwar, etc. have been witnessing the launch of several projects by developers – both small and big. This is owing to the fact that while Nainital is close by, these locations are well connected by both road and rail. And add to it the scenic beauty that one can still […]
Krishna Infracon, a known name in the residential property circuit, last year launched low rise apartment and villas named Krishna Nakshatra Homes near Gurukul Kangadi University in Haridwar, a prime location in the city. To be completed in stages with the entire development scheduled to be completed in another two years. Approved by the Haridwar Development Authority (HAD) is also […]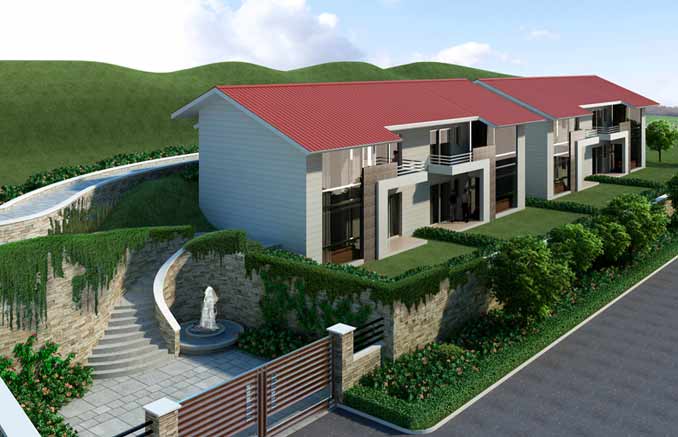 Whispering Valley – Apartments and cottages in Mukteshwar, Uttarakhand
With Nainital getting more and more crowded and travelers looking for relatively quieter locales around it, Mukteshwar which is about 54 kilometers from Nainital has over the years gained popularity, not only as a tourist destination, but also as a prime location for vacation home buyers. Just a 50-minute drive on the Bhowali road, Mukteshwar today is witness to dozen […]
The twin cities of Haridwar and Rishikesh have always been in the radar of holiday home buyers in the northern part of India. Both the cities are part of the Hindu pilgrimage route and see a huge floating population every month. Situated on the banks of the river Ganges, both the cities provide an unhindered view of the greenery that […]
HIMACHAL PRADESH:
Who wouldn't want to own a holiday home in the lap of nature? And when the option is in Kullu-Manali in Himachal I think everyone would love to buy a property here. However with several restrictions to buying property in Himachal Pradesh, people wanting to buy in this Himalayan State are usually discouraged. But not anymore! With the launch of […]
After the success of the first phase of constructions of Campton Estate comprising 1 and 2 BHK apartments, Sandwoods Infratech Pvt. Ltd. last year announced the launch of Windsor Suites comprising 1BHK fully furnished suites in the heart of North India's envious holiday Home location, Shimla in Himachal Pradesh. The first phase of the development has already been completed and […]
Shimla, the erstwhile summer capital of India, in the state of Himachal Pradesh has always been on the radar of prospective holiday home buyers. However due to rampant constructions in Shimla, the area today is very congested and problems galore including availability of drinking water during the summers, etc. Developers thus are now looking at areas in the vicinity of […]
JAIPUR:
India's first vacation city, Jaipur Tourism City – Current Status and Pricelist
Launched in 2012 and promoted by International Amusement Limited (IAL), Jaipur Tourism City is a new 300 acre destination resort designed to offer 2-3 days recreational retreat offering various entertainment and recreation avenues like amusement park, water park, golf course, etc. Located in serene environment at the foothills of the Aravali range and National Highway 8 passing through the property […]