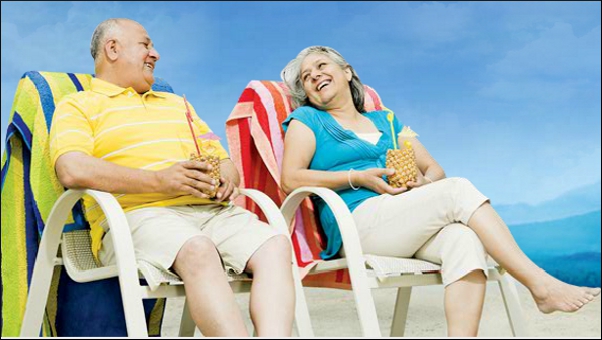 Ideally three factors affect a person's decision to choose a place to retire – its weather, availability of healthcare services and proximity to basic amenities. Affordability is another major factor. And for those who are retiring young, they chose a place where they can engage themselves in something that is not as hectic as a job in a metro, but at least gives them some running cash and more importantly the satisfaction of leading a quiet life. However for Indian retirees it's more than that. Most of them want to live close to their children and other family. So for mobility, proximity to a metro is another factor that influences decision making while choosing a place to retire.
Additionally, with no retirement visa category in India foreign retirees can stay for 6 months only at a stretch. So for foreign retirees it is important that they stay in a place nearer to an international airport.
Based on these factors here are some of the best places to retire in India:
Goa: Goa has always been a preferred retirement destination for both Indians and foreigners. This former Portuguese colony is known for its cosmopolitan demography and fine climate. Located on the west coast of India, Goa is home to a growing number of Europeans, NRIs and Indians alike.
Pune (Maharashtra): The city is considered as one of the oldest destinations in the country to settle post-retirement. Good civic amenities, low cost of living compared to Mumbai, healthcare facilities, good residential developments and its proximity to Mumbai makes it a preferred retirement destination.
Bangalore (Karnataka): This IT capital of India is like the two sides of the coin. While on one hand the city which is home to some of the world's best software companies, is synonymous to cut-throat competition and nerve-wrecking work schedules; on the other hand it offers a retiree a peace of mind. Those who have stayed here swear by city as one of the best places to live in India.
Coimbatore (Tamil Nadu): Coimbatore has been attracting many Indian retirees in recent years. The city is surrounded by mountains including the Nilgiris and is close to the popular hill station of Ooty. Once a popular retirement for defence personnel owing to its natural beautiful and tranquility, Coimbatore also has a number of good hospitals to cater to retirees in case of an emergency.
Coorg (Karnataka): Known for huge coffee plantations and palatial plantation homes, Coorg's natural beauty is perhaps unparalleled to any other destination in India. Good residential developments and good connectivity with major cities, make it an ideal retirement destination. Although healthcare facilities are limited compared to other cities of the country, the surrounding greenery and un-polluted air of Coorg definitely make up for it.
Lonavala (Maharashtra): Also a weekend destination, Lonavala's proximity to Mumbai and Pune, its green mountains and very good residential settlements make it a retiree's ideal location. This hill-station is also known for its planning and availability of civic amenities.
Lavasa (Maharashtra): Lavasa, the country's first hill station to come up post-independence, is located on the backwaters of Warasgaon dam on the Western Ghats, between Pune and Mumbai. Spread over 12,500 acres, it's a vision of a self-sufficient hill town. Located at an hour's distance from Pune and three-and-a-half hours from Mumbai, Lavasa is a major hill city in the region encapsulated inside the mystic mountain ranges and blessed with pleasant year-round weather. Owing to the world class facilities and special retirement homes offered within the community, Lavasa is an ideal retirement destination in India.
Rishikesh and Haridwar (Uttarakhand): The crystal clear waters of the Ganges, the Himalayan ranges on the background and closeness to several pilgrimage sites and their proximity to Delhi makes these two cities ideal retirement destinations. Low cost of living, affordable housing options are other reasons why people are looking at Rishikesh and Haridwar to spend their sunset years.
Vrindavan (Uttar Pradesh): Another holy place is North India, Vrindavan today is already home to a huge retiree population both Indians and foreigners. Although lacking in good healthcare facilities, Delhi which is about 3 hours drive, caters to its healthcare needs. With many good residential projects by some of the reputed builders, Vrindavan holds good promise as a budget retirement destination.
Chandigarh: It is regarded as the first planned city in India. Although not as cosmopolitan as Mumbai, Delhi or Goa, its proximity to the hill stations of Himachal Pradesh, makes it a great place to settle down for a quiet retirement life. Chandigarh has good healthcare facilities and is well connected to major cities.
Dehradun (Uttarakhand): Dehradun, on the foothills of the Himalayan ranges, has always been a retirement destination. Home to some of the premier institutions, its affordable cost of living, proximity to some of the best hill-stations of Uttarakhand, it was until some years back, lacking in good healthcare facilities. However some of the big names in India's healthcare segment, like Max Healthcare have now opened multi-specialty hospitals here.

To get more information & assistance, please submit the form below and our specialist will get in touch with you at the earliest.