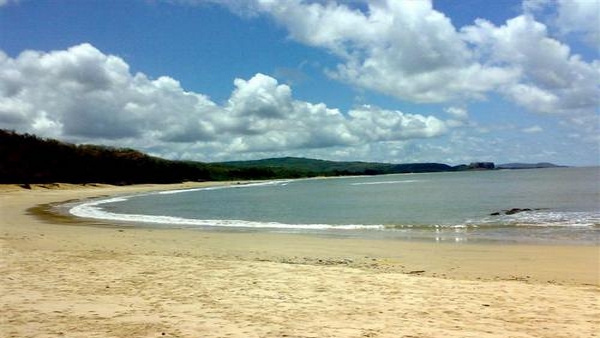 Alibaug has always been a leading weekend destination for Mumbaikars. It's proximity to the city makes it very accessible for South Mumbai and for this reason, since the late nineties, Alibaug has seen tremendous growth in the real estate sector with several good developers working here. Apart its proximity to Mumbai, many other factors make Alibaug an attractive second home destination. Not least among these are the availability of a seashore and the possibility of unwinding in low-density housing in natural environs, which is otherwise not possible within Mumbai. Players in the real estate industry working in Alibaug say that with theme villas, serviced apartments, golfing tracks, gated communities and marinas complete with a Mumbai-Alibaug sealink — Alibaug is soon going to become the lifestyle destination to watch out for.
Amongst the long list of Mumbai's who's who, Mukesh Ambani, Gautam Singhania, Yash Birla, Anand Jain, Haresh Goenka, the Ruias and the Mittals have also made Alibaug a part of their holiday calendar.
Meanwhile, at a slower pace though, work on the 12-lane Virar-Alibaug corridor has begun after the Mumbai Metropolitan Region Development Authority (MMRDA) completed the acquisition of the required land for this ambitious project. Once completed, this would mean that people heading to Alibaug from Virar can cover 140km in less than 75 minutes.
This announcement from MMRDA last year has already seen a rise in the current rates in Alibaug properties with second home buyers showing keen interest in investing here, which is considered as one of the traditional weekend getaway destinations amongst the residents of Mumbai.
Taking the ground zero realities, it is perhaps safe to conclude that Alibaug has arrived as a second home destination.
Why Invest in Alibaug:
Alibaug is an idyllic town on the Konkan region, about 110 kms south of Mumbai. Spread over a small strip on the Arabian Sea, on the southern side of Mumbai, Alibaug is a destination well known for its beautiful beaches, and a lazy easy-going life reminiscent to that of Goa. The Kolaba, Akshi, Kihim, and Kashid are some of the popular beaches in Alibaug. Apart from these beaches, Alibaug attracts a lot of tourists to the famous Tower of St. Barbara, its historical forts, ancient churches, and synagogues.
Every weekend, Alibaug sees a huge floating population, mostly from Mumbai, who takes a half-hour ferry ride to enjoy its pristine beaches. Owing to this influx of tourists, and reasonably moderate property rates Alibaug today is seen as a hotspot to own a holiday home.
In the past couple of years, Alibaug has also witnessed a lot of economic and commercial activity, including the emergence of large SEZ projects, thus, making it an attractive investment destination, given its high rental returns. While for thousands it remains as a popular tourist destination, for many others is has become their primary residential zone.
Alibaug Real Estate Market:
If compared to neighboring Mumbai, Alibaug real estate market is still moderate and within the reach of an average holiday home buyer. In the last couple of years it has seen a great amount of activity in the second home segment primarily with plotted residential developments including villas and bungalows.
While, villas in Alibaug bordering the sea-line and the highway are mostly in demand, many developers offering serviced studios, 2/3 BHK apartments in Alibaug are also equally appealing to the budget holiday home buyer.
Alibaug beach-side properties invite huge premium compared to hillside plots. Plots in Alibaug which are on the beach are 4-6 times expensive than the hilly areas.
Today Alibaug boasts some of the big names in the industry who are offering luxury villas, bungalows, etc. But till the early part of last year a major part of the development was being undertaken by the Samira Habitats Group, which contributed to approximately 90% of the total market share, some of their initial projects being Samira Palms, Samira Woods and Samira Complex.
Property Rates in Alibaug:
Property prices in Alibaug have more than doubled over the last four years – much of this growth is attributed to buyers looking for second homes and holiday homes in Alibaug.
The land prices in Alibaug vary across the region. Vicinity to the sea and the highway plots are in the prime category, with prices to match. A plotted property with a sea view can easily exceed a ticket size of Rs. 5-6 crore/acre, while agricultural properties in the hinterland would be priced more modestly at Rs. 30-40 lakh/acre. Hillside plots in Alibaug are available for around Rs 5 crore per acre.
Apartments meanwhile are priced between Rs 20 to 30 lakhs for an 1BHK unit, Rs 34 to 36 for 2BHK units and anything above Rs 38 lakhs for 3BHK apartments. However the pricing may differ by a couple of lakhs depending on their proximity to the coastline and the common amenities/ facilities offered by the developers. There are also many plotted schemes offered by developers, with sizes varying from 1000 to 5000 square feet. The prices for such plots range from Rs. 1000 to 3500 per square feet, depending on the view, access roads, infrastructure, etc.
Alibaug has also witnessed the mushrooming of some of the good villa projects. A villa can cost anything above Rs 1.5 crores based on its location and built-up area.
---
Looking to buy a holiday home in Alibaug? Browse the top holiday home projects we have reviewed and contact the developer directly to avail some good offers. And don't forget to tell them that you heard about the project from us!
To get more information & assistance, please submit the form below and our specialist will get in touch with you at the earliest.