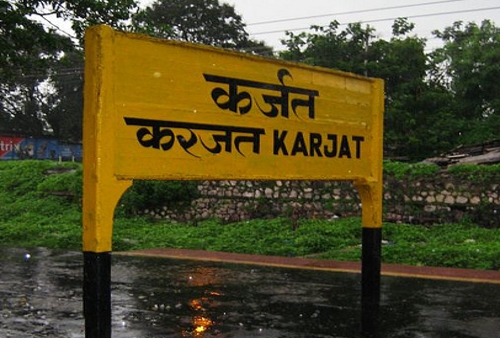 We have always maintained our view that with the skyrocketing property prices of holiday home destinations near Mumbai like Lonavala and Alibaug, Karjat, the picturesque town in Maharashtra's Konkan coast in the foothills of Matheran, is soon going to be the holiday home buyer's preferred location. Already one can see signs of growth of its nascent second home property markets with prices surging by each day. A well-known hill station in Maharashtra, the easy accessibility to Karjat from Mumbai and improvements in its infrastructure has already worked in its favor as a prime weekend getaway.
Moreover the river Ulhas originates in Karjat and flows westward, offering an opportunity to adventure sport enthusiasts to participate in many water sports activity. Also the ancient historical Kondana caves and exquisite Ulhas valley are two important tourist destinations near Karjat.
Karjat has recently seen a sea change in infrastructure development and tourist facilities. It has secured a place in the tourist map due to its cross proximity to the international airport, railheads and many large developments of special economic zones (SEZs) like Reliance and Navi Mumbai.
Should you Invest in Karjat:
If you are looking to own a holiday home on a considerable low budget and want to spend your holiday on a relatively much calmer and greener environment, then Karjat is the place for you. However for those who are looking to buy a property just for appreciation, you need to be the patient kind – you have to see beyond a gestation period of 5-6 years for property prices in Karjat to appreciate.

Meanwhile Karjat's close proximity to Mumbai and upcoming infrastructure projects has ignited strong interest in properties in and around Karjat and the fact that new road links planned, including the Panvel-Neral-Chakan is definitely a good enough reason for you to buy a holiday home in Karjat. The Panvel-Neral-Chakan route will reduce the distance to Karjat from 75 kms now to barely 40 kms, thereby reducing travel time to less than an hour – what else can you ask for when you don't want to drive for long hours to reach your weekend destination.
Meanwhile infrastructure projects in the vicinity like the twin Special Economic (Navi-Mumbai SEZ and Maha-Mumbai SEZ), International airport at Panvel, Rewas-Aware Port and Mumbai-Pune expressway have also served to heighten interest in Karjat as a residential real estate destination.
In fact will all these plans in the pipeline, Karjat property prices have already shown a steep surge in the last couple of years with an acre of land in Karjat costing anywhere from 25 lakhs to over a crore depending on the location of the property.
Today it is not only the rich and affluent that are investing in Karjat's real estate, but its affordable second home options are attracting the upwardly mobile middle class too. Recently, Karjat has witnessed the launch of various developments including plots, apartments and bungalows.
Pricing Trends of Properties in Karjat:
Although the prices of Karjat property hugely vary based on location, amenities available and proximity to the highway, Karjat plots are priced between Rs 100 per square feet to Rs 300 per square feet. Meanwhile a bungalow in Karjat or a farmhouse will cost between Rs 50 lakh to several crores.
For the budget vacation home buyer, a Karjat apartment (1BHK) will cost between Rs 1500 per square feet to Rs 3200 per square feet depending on the project, reputation of the developer and amenities/ facilities available.
---
Looking to buy a holiday home in Karjat? Browse the top holiday home projects we have reviewed and contact the developer directly to avail some good offers. And don't forget to tell them that you heard about the project from us!
To get more information & assistance, please submit the form below and our specialist will get in touch with you at the earliest.