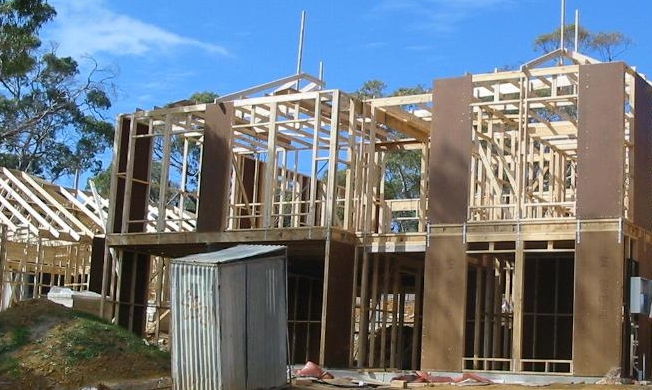 A recent media report has said that India's real estate sector is poised to record continued strong growth given the robust state of the country's economy, which is projected to grow 8.5 per cent in the current fiscal.
The report published in today's issue of Khaleej Times quoted M.I. Sait, managing director of Mindscape Exhibitions Pvt, as saying: "Investing in Indian real estate is sure to give investors a rewarding deal as the returns are at an all-time high."
Mindscape Exhibitions Pvt, is organising the two-day Times Realty India 2012 exhibition which got underway at JW Marriott Hotel Deira today.
At the two-day event, a wide range of Indian properties will be showcased. Sait told the media house the real estate sector has attracted increased flow of foreign investors.
He said the Central Statistics Office, Ministry of Statistics and Programmed Implementation, has estimated an 8.5 per cent gross domestic product growth for 2011- 2012, against the initial projection of 8.6 percent.
"This means the Indian realty has outperformed the primary investment sectors. The market witnessed stability with virtually no change in the rentals over the year as the malls located in the central districts continued to operate with high occupancy levels."
Sait said the second half of 2012 is expected to witness an additional space supply of approximately three million square feet.
The report cited property experts who opined that investment in residential property projects was currently preferred by investors, since the demand for homes in the metros and Tier II cities is virtually limitless.
Commercial and retail spaces also present potentially lucrative investment propositions, especially in the larger cities, they say.  They argue that residential property investment is comparatively low risk, while retail is a moderate risk/returns option. "However, capital values are higher in commercial and retail spaces, so they represent larger investments. Moreover, it is more difficult to exit in the case of commercial spaces," they said.
The Tier I cities of Mumbai and Delhi and Tier II cities such as Bangalore, Pune and Chennai are seeing the highest demand by investors. In broad terms, the configurations in greatest demand are one and two bedroom flats in the central areas as well as the suburbs, while three bedroom flats in good township projects on the outskirts are also a good option, they told Khaleej Times.