Are you trying too hard to keep your guest happy? You can tell a place has hospitable and fun owners by their kitchen stock.
Guests follow their instinct and walk into your kitchen and what do they find? Well! What they want or like is different, choices are varied. Is it possible to please all on a taxing budget? Stocking your pantry can get a little complicated if not prepared.
Each guest can have different preferences or would like to follow a set dietary plan. So what is the best way to stock your pantry and overwhelm your guests?
Locally available foods/products can talk a lot about your place. For example, stocking your kitchen with some banana chips or offering your guest fresh coconut water in the morning can make your guest feel locally connected. I have listed a few items which can make your kitchen look fresh and appealing.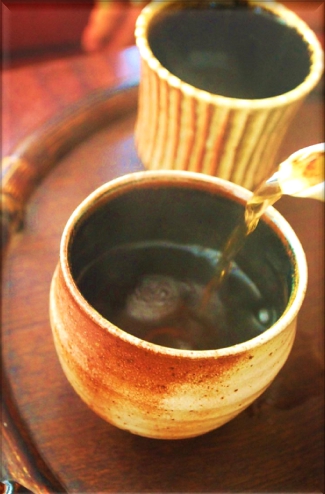 Tea and Coffee: Most hotels or homestays would generally have coffee/ tea sachets which are readily available. But choosing the right brand or taste can be a difficult one. A basic mix of some of the finest black teas and green teas can really make a difference to one's morning cuppa. Local brands like Organic India or wide range of Twinings tea can be a great option to start with. Freshly brewed coffees are more impressive than the instant ones.
Granola/ Muesli/ Oats: Breakfast can be made interesting by stocking your kitchen with granola/muesli or oats. There is a huge variety of them available in various brands.
Yogurt/ Milk: Yogurt works really great with your morning dose of cereal breakfast. Flavored yogurts can be an interesting option and also can be had as a snack too. Milk tetra pack needs to be refrigerated once opened. In places where you have an electricity problems you can use coffee/tea creamer (made from cow's milk), which comes in individual packets and doesn't require any refrigeration (D'lecta is a leading brand in India).
Soy Milk: A lot of people are consuming soy milk due to a health or vegan option. Small tetra packs of flavored drinks work great during breakfast or in between meals.
Honey: Honey is one item that should go up your shelf. It can be used in cereals, toasts or fruit bowls. It is one of the things that never spoils or goes bad.
Fruits: Local fruits will be a great offer to your guests. If not, red or green apple can last in your fridge for a week. Fruits can be eaten during breakfast or as a snack.
Eggs: Eggs can be stored without refrigeration for a week or can be refrigerated up to a month.
Bread or readymade toasts: Fresh local bread is always a good option. But if you need more shelf life; there are some imported and Indian brands that have introduced ready-made toasts, which can be stored for months.
Jams: Don't we all love jams! Stack up your pantry with some interesting variety either homemade or some locally available brands.
Spreads: Good old Amul butter is the best option available in India. Indian brands like Amul, Gowardhan, Britannia have a lot of options in cheese spreads, plain or flavored.
Nut butters: A lot of people are switching over to nut butters like cashew, almond or peanut. They work as a great substitute for guests who are vegans (who don't consume any milk products like honey, dairy products or any form of animal product).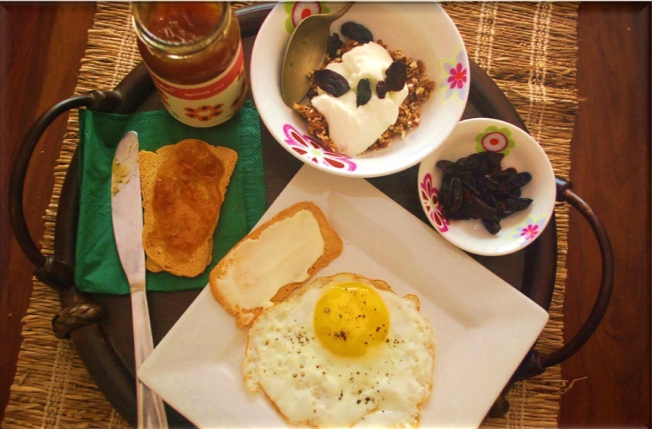 While stocking your kitchen provisions should also include some ready to eat items as well. It is a good idea to stock items that are ready to consume.
Packaged fruit juices: can be had any time. Sugar/ gur and Biscuits/ cookies/ biscotti can adorn your coffee table throughout the day.
Energy bars: great as a snack or as a breakfast option too.
Canned foods: baked beans or canned meat and fish products.
Nuts/ dry fruits/ candied fruits: Work great as a snacking option as well as a topping on your cereals.
Ready to cook mixes: Indian brands have also come out with ready-to-cook breakfast mixes like upmas, pohas, porridge and oats. Each packet contains only one portion. They can be easily microwaved. Pancake mixes is another option which can be mixed and made easily without any hassle.
Chips: potato, banana, jackfruit are some Indian options or chips like tortilla, nachos – produced by some Indian brands are widely available now.
Indian snacks: There is a huge variety like chivda (made from puffed rice), flavored channa (roasted chickpea), chakli and the list can go on. Indian snacks,fried and baked options available widely in local general stores.
And don't forget to stock your kitchen with some vegetable oil/olive oil (pure olive oil – is only used for cooking), salt and pepper.
With just 3-4 things in hand, you or your guest can make interesting combinations and can kick start the morning with a variety of options which can be used in more than one recipe. So go ahead and explore!
To get more information & assistance, please submit the form below and our specialist will get in touch with you at the earliest.