You have traveled to most touristy places of Asia and when you arrived at home, you are now toying with the idea of relocating to one of these exotic locations you loved during your holiday! Your relocation plan will definitely figure buying a property where you can spend amidst the beautiful surroundings, favorable climate. And although you can't wait to start your new life here you have been postponing your plans because you thought that these property prices of these exotic Asian locations would be beyond your budget. In this article we have therefore made a list of the top destination in Asia which offer some very good property options to choose from and where property prices are still cheaper that you had thought.
Phnom Penh (Cambodia):

While most places of Cambodia including the coastal town of Sihanoukville property rates are very moderate and has only seen a gradual surge after the new foreign ownership law approved by King Norodom Sihamoni in May 2010. Like many places in Asia, foreigners cannot own land in Cambodia, but can buy apartments. Apartments in Phnom Penh's prime residential areas like, Daun Penh (KDP), Tuol Kork (KTK), Chamkarmon (KCKM), and 7 Makara (K7MKR) cost around US$3,000 per square meter. Villas are more expensive than flats, ranging from around US$3,500 to 4,500 per square. If you want to stay on rent and get a feel of the place till you decide to buy your own property then rent in these areas range from US$9 to 13 per square meter per month. A 65 square meter flat costs US$600 per month to rent. A 120 square meter flat costs more than twice as much, at around US$1,500 per month.
Meanwhile, if you have already bought a property and want to put it on long-term rent then you can expect a gross rental yield ranging from 3.27 to 5.33 percent. Meanwhile, if you are renting out your villa a rental yield of US$13 per square meter per month or 2.8 to 3.43 percent can be expected.
Ho Chi Minh City, Vietnam:

Many know this city as Saigon. One of the many touristy places of Vietnam, it is also the second most important in Vietnam after Hanoi and is bathed by many rivers, arroyos and canals, the biggest river being the Saigon River – thus gathering a lot of interest from expats who are not living on a pension rather young expats who are looking for a quieter life but at the same time offering opportunities to earn an income to fund their lifestyle.. An apartment in Ho Chi Minh City, would require an investment of US$1,383.03 per square meter in the city center and about US$ 686.52 per square meter outside the city limits. Typically a 1BHK apartment if you would like to rent in Ho Chi Minh City will cost you between US$ 450.89 to 520.81 for a 3BHK apartment per month.
Langkawi (Malaysia):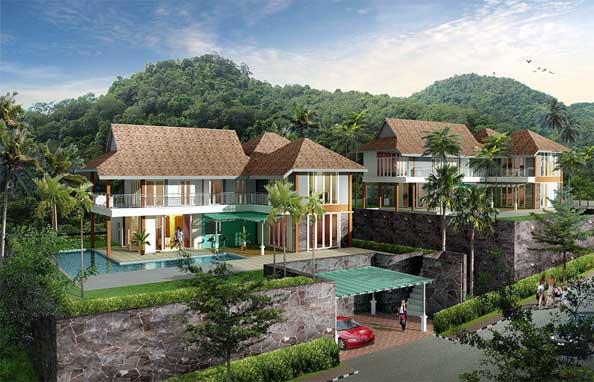 Langkawi which is off Malaysia's north-west coast has many similarities with Phuket and Bali, but in a less busier way. Known for its long, white sand beaches, traditional stilted fishing villages and up-market resorts, it is truly a cosmopolitan city with a lot of Australians and Europeans retiring here. Most developments that the island is currently witnessing is to the island's southern shore, from Kuah, the commercial hub, in the east, to the livelier Pantai Cenang beach area in the west. A standard sized townhouse in a new development here will cost costs from USD80,271.86. For those who are thinking of buying a vacation home to let it out as a holiday home, rental yields are quite lucrative with a luxury detached villa being rented out for somewhere near USD3,210.96 a week during the peak season.
Penang (Malaysia):

This is Malaysia's second-largest island and is more modern compared to other locations in Malaysia with the exception of Kuala Lumpur. About 60 miles south of Langkawi, the island despite witnessing a lot of real estate development and an all-round-the-year tourist rush, still exudes an old-world charm in the capital, Georgetown. With most developments centered on the east coast, the Penang realty market today offers the intending buyer a stylish mix of options from restoration projects, boutique resorts and waterfront resorts. Prices for a small apartment start at USD64,218.34, while prices of a high-end condominium will start from USD240,818.77 and luxury villas starting from USD802,625.34 in prime residential districts such as Tanjung Bungah, Gurney Drive and Gelugor.
Chiang Mai (Thailand):

For an expat who wants to move to Thailand and buy his retirement home, Phuket invariably figures on his list. Contrary to the misconception that Thailand is a very cheap place to leave no longer applies to Phuket, where property prices are skyrocketing. However the Northern part of Thailand still has a lot to offer – it's quieter and property prices are still moderate. And Chiang Mai is the next best place to be now! Prices of a 3BHK house would probably average somewhere between US $50000 to 150000. Meanwhile condos typically range from US$25000 to 150000. If you are looking to buy one visit the areas close to the Ping River or near Chiang Mai University, near Nimminhemin road and along Huay Kaew Road. Now if you are looking to rent an apartment, you can get a modern building with security, in a good neighborhood, a pool, a small fitness center, furnished, AC, a small balcony, Wifi, cable TV, and a small kitchen in the $400-$600 range which you won't find in other places of Thailand.

Galle (Sri Lanka):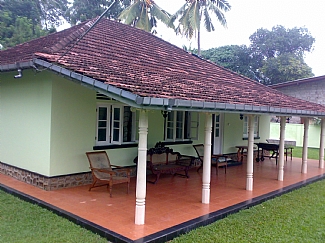 Most of the developments in Sri Lanka that expats prefer are on the south-western part of the island and Galle stands out owing to its strategic location and availability of good property options near the ocean. Situated on the southwestern tip of Sri Lanka, 119 km from Colombo, Galle is the administrative capital of Southern Province of the country. You can expect something modest to start with to the grandest of home on a range from US$10,000 to 2,000,000. Although rents are predominantly seasonal, if you are looking at renting out your property when it's empty, a beachfront property has the highest yields, averaging 10% with some properties getting more than 11%.
Manila (Philippines):

When an expat decides to move to the Philippines, it's either Manila or Cebu that's on their minds. For those looking at Manila as their next home, prices for condominiums are at around US$2,000 to 2,500. As for the rental return on can expect on one's investment a yield of 10 percent on a 70 square meter condo and 9 percent on a very large condominium of about 250 square meters is not unusual.
Cebu (Philippines):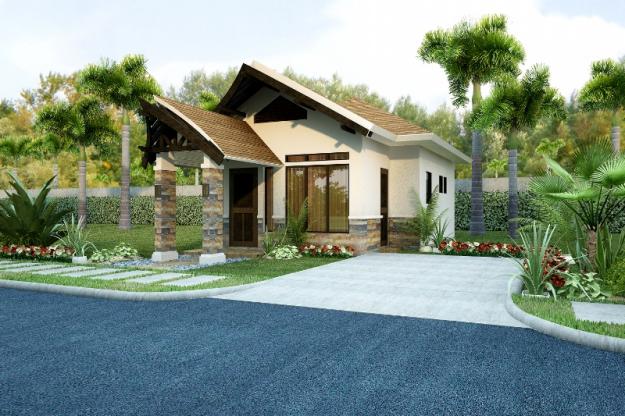 Next to Manila, Cebu is one of the cities that foreigners enjoy living in, thanks to its more laidback vibe and its beautiful beaches. This is what make this beachfront resort a catch. Located on the West coast of the Malapascua Island there are several property options for buyers to choose from – right from condos to 3BHK holiday homes in resorts and gated communities. Typically a 3 bedroom house complemented by a TV room, suite bathroom, and kitchen in the area costs anything from US$ 2,857,000. A beachfront property on the Abalone Beach meanwhile will cost somewhere between US$ 69,000 to 183,000.
To get more information & assistance, please submit the form below and our specialist will get in touch with you at the earliest.