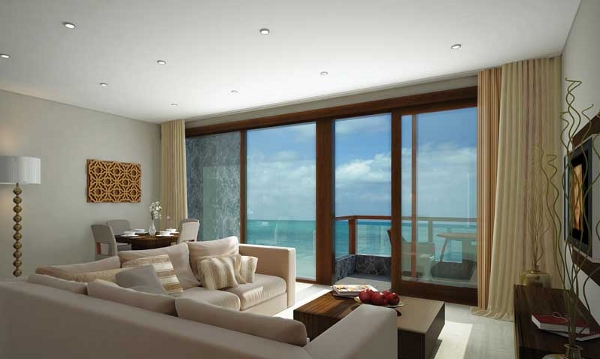 Bali, the Indonesian island located at the westernmost point of the Lesser Sunda Islands between Java to the west and Lombok to the east has been the favorite destination for locals and international tourists for ages owing to its magnificent beaches, breathtaking sceneries, marvelous trinkets and interesting culture. It is one of the country's 33 provinces with the provincial capital at Denpasar towards the south of the island.
Today, this tropical paradise is a main tourist destination attracting tourists from across the globe to it breathtaking volcanic lakes, white sandy beaches, spectacular rice terraces and the splendor of ancient temples and palaces. Bail is also a must-visit destination for water sports enthusiasts wanting to try their hand in snorkelling, diving and kayaking amongst others.
OVERVIEW OF BALI'S REAL ESTATE MARKET:
This popular tourism destination in Asia, is today experiencing unparalleled growth in its real estate market with sales pace for 2011 and for the first quarter of 2012 remaining high. Unlike Phuket, which has limited traction from local buyers, Indonesia remains keen on financial returns and capital appreciation from not only local buyers, but also from expats looking to settle in the country.
Experts feel that soaring tourism numbers and hospitality led residential products like holiday homes are filling a niche as sentiment remains positive and expectations of an increasing demand for this segment is expected to continue throughout the year. Owing to Bali's astounding growth, the island is one of the best real estate investment destinations one can make in the global market today.
The Bali real estate market has continued to perform well in comparison to global markets for the past two decades. While many areas of the world have seen a severe drop in quality developments in the last couple of years, Bali on the other hand has seen the launch of various projects which have caught the eye of investors.
Over the past five years, property values in some areas have increased a staggering 200 percent with an average increase of 40 percent each year.
Real estate experts also opine that holiday rental properties are a great investment in Bali, offering both appreciation and monthly income to both small and large investors. Whether it is a condo or a luxury villa, the annual ROI on rental income alone starts at around 8 percent in the first year and goes up from there. And some luxury properties in Seminyak (South of Bali) or on beachfront properties enjoy first year ROIs of 10 to 15 percent.
On the tourism front, which is the driving force for real estate in Bali, visitor arrivals are increasing at an average rate of 10 to 15 percent each year for international arrivals alone, which means Bali actually hosts more than 6 million tourists per year. The real estate market of the island is thus driven by this floating population.
BUYING A PROPERTY IN BALI:
Like in the entire nation, foreigners are not allowed to own freehold land in Bali. However, although they can't acquire ownership rights of a land, they can acquire rights to the use of land. Ideally there are three options for foreigners to acquire land in Indonesia: (i) Through an Indonesian representative, (ii) Through a Penanaman Model Asing (PMA) Company and (iii) Leasehold Title.
Foreign nationals can however easily buy condominiums in Bali. When it comes to apartments or condominiums a foreign national can only have a leasehold interest in the unit, but cannot truly own it or buy it. The leasehold period granted to foreigners is 25 years (initial term), which can be extended by another 25 years. It is then renewed for a second and final time for a period of 20 years; making the tolling of the leasehold estate a total of 70 years.
PROPERTY OPTIONS:
At the moment there are some spectacular buys for buyers looking to buy in Bali. The island also has a lot of resale properties which are good value for money. Here are some of the developments where one can look to buy:
Project Status:
This article was last updated on 25th Oct 2020.
To get more information & assistance, please submit the form below and our specialist will get in touch with you at the earliest.