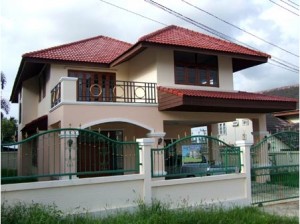 As the holiday home market booms, the returns get lucrative and the number of small builders and real estate companies, all of them vying for a piece of the pie, increases. Buyers have a bonanza of choice but this can add to further confusion regarding which holiday home to choose or who the best builder is. There have been instances when builders have not adhered to verbal agreements, and facilities though promised, have not seen the light of day. Buying a holiday home is a major investment so make sure you know about your builder.
Here are some ways to find out the credibility of a builder:
1. Word of mouth (references): This is a simple and easy way to get details of a builder's past projects. Ask friends or colleagues who have bought properties from this builder in the past and what their experiences were, vis-à-vis the construction and compliance with the buy and sale agreement.
2. Background Check: Always conduct a thorough check on the background and reputation of the builder you have shortlisted. You can get a list of builders from websites or local newspaper. Find out more about his completed, ongoing and future projects.
3. Builders' Association: Most reputed builders are generally connected with an association or federation. So ensure that the builder of the project you have shortlisted, belongs to a respected trade organization or builders association. Since associations provide an ethical code of conduct that is mandatory to all the member builders and developers, it makes things easier for you to decide.
4. Sanctions and approvals: Ensure that the project has been fully approved by the concerned authorities of the government of the country before you sign the sale agreement. Also ensure that the builder has got all the necessary approvals and sanctions to build the project with all the basic amenities.
5. Compensation clause in the agreement: There are instances when a project gets delayed. In many cases the builder delays the project due to diversion of funds from the project in order to acquire more land or projects, or is simply incapable to execute the project due to lack of competency. In such cases the builder has to pay compensation to the buyers for the delayed possession. So make sure that the penalty clause is included in the sale and buy agreement. A reputed builder will always include this clause. If after your insisting, the builder doesn't include the penalty clause in the agreement, it is better to move on and find another builder or project.
6. Internet search: Before you decide to buy, do a thorough internet search. Read reviews about his past projects, and what residents say about these projects. People tend to discuss legal tussles in internet forums. So by searching the builder or project's name you get a whole lot of information based on which you can easily decide.

7. Bank approvals: Banks which provide loans to buyers have a list of pre-approved projects. Builders and developers will also advertise the fact that certain banks or financial institutions have approved their project and buyers can take loans from them. Banks have their own legal cells who undertake stringent verification process before approving a project. So before you decide don't forget to visit the banks mentioned in the brochure of a particular project.
To get more information & assistance, please submit the form below and our specialist will get in touch with you at the earliest.