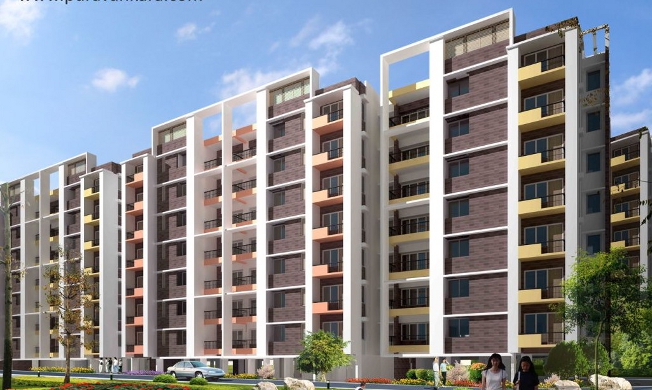 A recent media report has indicated that realty prices across India are likely to moderate this year with developers likely to focus on delivering the committed projects in 2012 rather than launching new projects.
With all economic parameters indicating a slowdown, real estate prices should moderate in 2012 making it possible for many people to buy an apartment, the report published in the Business Today website noted. Even real estate experts feel that similarly, an oversupply situation in commercial real estate should soften rentals in this sector during the year.
"The near-term outlook for residential real estate market is likely to remain cautious, given the likelihood of low market sentiments. Key market indicators, including absorption and new launches are likely to remain low given the execution concerns," Samir Jasuja, founder and chief executive officer (CEO), PropEquity, a real estate data and analytics provider was quoted as saying by the website.
"Developers may focus on execution and delivering the committed projects in 2012 rather than launching a slew of new projects to 'avoid insurmountable inventory overhang," he added.
"In terms of prices, the pace of appreciation may be marginal because of low sales volume and even dip. However, decline could be developer specific. However, for those with enough cash, time is ripe as developers are ready to negotiate on prices," Jasuja said.
The report further noted that the initial quarters of 2012 are likely to witness a wait-and-watch approach by investors.
The focus of most developers is likely to be to improve sales, Ajit Krishnan, partner and national realty leader at Ernst & Young (E&Y) told the website.
"Developers in the residential segment are likely to continue to face liquidity crunch due to soaring interest rates and slowdown of sales. This may lead to a slowdown of construction activity. Rising home loan interest rates shall keep buyers at bay in the short term," Krishnan added.
The impending economic slowdown is likely to lead to lesser jobs and restrained corporate expansions, which will have an impact on businesses and, hence, the demand for commercial office space, he added. "Year 2011 was good for our company but it remained challenging for the sector," Abhickeck Lodha, managing director (MD), Lodha Group.
This indicates that some of the cash-rich developers with premium products will hold on to prices while the cash-strapped ones would be willing to lower prices to generate liquidity. "The year 2012 will continue to witness rising demand for affordable homes. There has been some oversupply in the luxury segment where prices will see a correction. Absorption of commercial real estate is very low and this segment will suffer in 2012, things will improve after 2013," Sunil Mantri, vice president, National Real Estate Development Council (Naredco) & chairman of Sunil Mantri Realty was quoted as saying in the report.
To get more information & assistance, please submit the form below and our specialist will get in touch with you at the earliest.