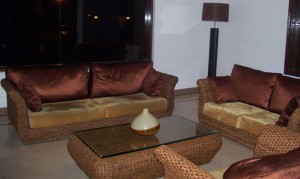 A holiday home is no doubt a great investment, but you need to make sure your home is well-protected. As a home owner one must understand that besides your house which is a very expensive commodity, your collection of belongings inside has also cost you money. So it is important to have adequate home insurance for your holiday home to give you peace of mind that your treasured asset is always protected.
If you already have an insurance policy for your first home, then you would be aware of the benefits of investing in the same. Ideally, home insurance protects one's house against various forms of damage. While most insurance companies provide similar benefits, there are however companies which either provide add-on benefits to insurers or have a policy which is less costly. So it is necessary as a home owner to compare the best policies in the market before investing. Now, that you already have an insurance cover on your first home, you might as well go one step further and get insurance for your holiday home too.
Difference between Home and Holiday Home Insurance:
Although basic coverage terms for home insurance and holiday home insurance are similar, there are a couple of differences which need to be looked into. For instance, make sure that your holiday home insurance policy covers commercial holiday lettings and not just family use. Moreover, make sure that it also has a public liability insurance, which gives you protection in the event of any legal issue associated with holiday lettings. Since most of the time you would not be staying in your holiday home, you need a policy to cover not only the housing structure, but also everything that you have in it, with the best level of security.
However in countries where exclusive holiday home insurance policies are not provided by financial institutions, taking a home insurance will suffice too.
Is Home Insurance necessary?
Usually owners think that home insurance is unnecessary because they don't believe they will need it. Having said that is it a risk you can afford to take? Unlike so many other insurance plans, home insurance is actually quite affordable compared to a typical health insurance plan or car insurance plan.
While it is up to the home owner to make sure his policy covers certain areas such as the lawn, flood damage, earthquake, theft or liability, if there are any grey areas or confusion about the policy, always contact your insurance company immediately. An owner must bear in mind that just because a policy generally covers something, doesn't mean that it definitely will. Most home owners don't review their insurance policy and don't read the fine-print, thus leading to ugly situations during adversities. It is thus advisable to review it before you sign the cheque.
To get more information & assistance, please submit the form below and our specialist will get in touch with you at the earliest.