We have been receiving a lot of queries from our readers on the rules and regulations to operate a homestay in India. While the Bed & Breakfast Scheme of the Ministry of Tourism has its set of rules for operating a homestay in the country, the separate regulations implemented by the individual states make it very confusing for someone who wants to start a homestay.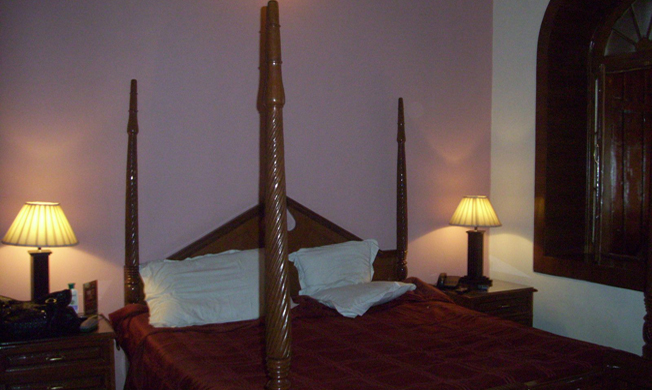 And it's not surprising that homestay owners are confused. There are large scale lapses in the Bed & Breakfast policy, and the waiting period between applying and getting your homestay inspected is way too long thus driving owners to operate their homestays even during this waiting period. For instance, in Karnataka they have a committee who inspects the properties once a year in June or July. So for those who have applied this year, they will inspect their homes in the month of June or July next year. Which means you will have to wait for a year to start your homestay business! The same goes with most of the states.

Another aspect of the homestay business in India is that while the Tourism Department runs the Bed & Breakfast Scheme and homestays are registered with them, it is the governments of the respective states that decide the kind of incentives, exemptions to be offered to owners. So while an owner of a homestay in Kerala needs to pay luxury tax, another in Himachal Pradesh need not pay this tax. So before you think of opening your home to guests go to the local tourism office to know the incentives or exemptions you are entitled to as a host.

However certain basic rules apply to all homestays across the country, which are:
1. The first and foremost requirement for running a homestay in the country is that you need to be registered with the tourism department, which will also categorize your homestay into Gold and Silver based on the facilities you will be offering to guests. However in many states they have other categories too, like in Kerala they have diamond homestays, etc.
2. To run a homestay, you need to be reside in the house and should be providing breakfast to your guests at a tariff that you have set beforehand to avoid discrepancies.
3. The local tourism department conducts an inspection of the property before their final verdict.
4. Based on the category you will be applying, you need to pay a registration fee which is between INR 3000 to 5000.
5. The department conducts surprise inspections. Although this seems to be just on paper.
Now the confusion arises from the different set of rules implemented by the local authorities. For instance, homestays in Himachal Pradesh Home Stay are exempted (up to three rooms) from Luxury and Sales tax/ Vat and domestic rates for electricity and water are charged. The same may not be the case elsewhere like in Kerala or Delhi. So it is very important for the owner to know the rules set by the state governments.
In the past couple of months a lot had happened in the homestay sector. There have been some ugly incidents where homestay owners were unaware of these rules and had to get into unnecessary hassles with the law-implementing authorities. The Mangalore Homestay incident is a case in point.
In many locations it has been made mandatory for homestay owners to declare the running of the homestay businesses to the local authorities/ police department. In many states while it's not mandatory, but owners voluntarily approach the local authorities.
So, before you start your homestay in India make sure you visit the nearest tourism office and get the requisite forms and information.
For owners of properties where they don't reside and they run them as holiday homes/ vacation rentals, there are no rules as such and rent laws apply to these properties. They cannot/ need not register themselves as homestays. However to be on the safe side it is advisable to maintain all records of your guests and have written rental contracts for future reference.